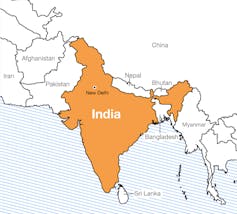 This could be a year of reckoning for India's Prime Minister Narendra Modi and his Bharatiya Janata Party.
Five states, Uttar Pradesh, Uttarakhand, Goa, Punjab and Manipur are set to go to the polls in February and March. These will be the first electoral tests faced by the BJP government following its shock introduction of a demonetisation policy that withdrew more than 80% of India's currency from circulation in the name of cracking down on "black money".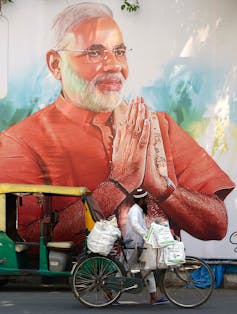 The policy's botched execution has caused extensive economic hardship and lowered India's economic growth rate. The country's recent budget offers few new ideas for how to tackle key economic problems such as stagnating private investment, exports and jobs growth.
The poll in Uttar Pradesh, India's largest state with a population of 200 million, will be the most keenly watched. Modi has been popular in Uttar Pradesh and the BJP's support among poorer Hindu voters in this state helped it win the 2014 national election.
Yet it faces a strong challenge in the electoral alliance that has been formed between the incumbent Samajwadi Party and the other major national party, the Indian National Congress. If this partnership thrives, it may help to rally a unified opposition alliance to the BJP at a national level.
The Punjab election will also be closely watched as the new Aam Admi Party, currently in power in Delhi, seeks to consolidate its 2014 electoral gains in the state to emerge as a national political force.
Internationally, India's relations with Pakistan remain tense following what India has called its "surgical strikes" against militants in Pakistani Kashmir in late 2016.
Indian concerns about Islamist militancy and Chinese expansionism may facilitate the building of a common agenda with the new Trump administration in the US. Yet, given liberal migration policies have become central to India's international agenda - as a means of generating revenue from remittances and job opportunities for its young population - relations with an increasingly anti-immigrant and protectionist US may well become rocky.