Urban skyline, as seen from inside a medium-density apartment block, opens Australian director Leah Purcell's Who We Are: Brave New Clan (2014), which was broadcast on Foxtel's Bio Channel last night.
The one-off documentary – which deserves another run – follows the lives of six Indigenous Australians (not connected in real life but our "clan" for the sake of the documentary). Does it work? Oh yes.
Our eyes move with the camera as we approach a balcony, from which a young man watches the city in Sydney. His voiceover tells us he has many dreams and one of these has been to "own my own life". His quiet confidence is palpable but not brash.
Urban skylines routinely open big budget Hollywood blockbusters, but for all that this scene doesn't feel clichéd, it's clever and arresting – how often does a young Aboriginal man star in such a scene, brown hand pictured resting on the balcony rail indicating a man comfortable in his well-appointed urban setting?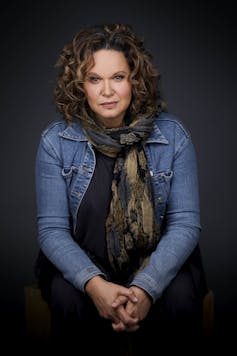 In the next scene we're on a Sydney street navigating a pedestrian crossing with an equally attractive young woman, also Aboriginal – canvas bag slung over her shoulder, ubiquitous coffee cup in hand. With these images and voices leading us in, we now know enough to want to keep watching.
Each Brave New Clan member is seen walking and talking us through their world: their everyday, here-and-now world – this shouldn't startle or particularly warm, but it does.
Commercial culture played out on our screens makes us well-used to young folk jauntily winding their way through cityscapes. We're less used to these folk being "mob" – being Aboriginal or Torres Strait Islander, First Nations; being Wiradjuri or Nyoongar.
Brave New Clan's on-screen talent resonates positivity – presenting the "X-factor" us mob see among ourselves all the time to a wider audience. Our IndigenousX (shorthand for overall Indigenous excellence or, in the vernacular, "deadly [which translates roughly to strong; exclaimed joyously or said quietly in firm admiration] blakness") factors include quick humour, comfortable self-deprecation, and talk of individual goals peppered with concern and aspiration for all our mobs.
Kombu-merri philosopher and elder, Mary Graham says:
we believe that a person finds their individuality within the group. To behave as if you are a discrete entity or a conscious isolate is to limit yourself to being an observer in an observed world.
Brave New Clan profiles individuals who are part of a group. Purcell enlivens Graham's philosophy, and I am grateful. There are too many misconceptions about Aboriginality, one being that we have to choose to be individuals or choose to be part of our communities. This documentary helps people understand that's not the choice.
The choice is to be who we are while we find our way through the world riffing off our innate and learned strengths. Demonstrating this, Brave New Clan accompanies its young talent back home, there's much talk about keeping connected, remembering who they are and where they've come from.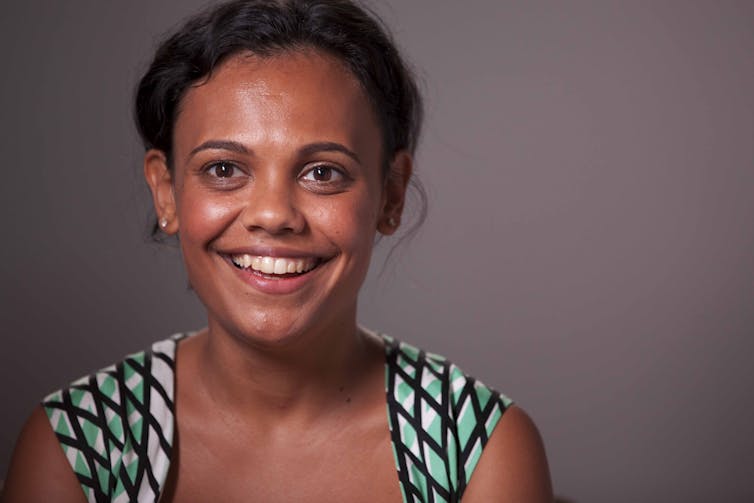 James Saunders, Kim Isaacs, Harrison Sabatino, Joshua Twomey, Kaylah Tyson, and Miranda Tapsell feature in Purcell's Brave New Clan. Indigenous Australia, long sensitive to acknowledging its men and its women, ensures the Clan is gender balanced.
The film's inclusion of a Torres Strait Islander among the five First Nations' stars gives a nod to our Island sisters and brothers who by dint of British Colonial Office annexation in 1897 became Queensland's, then Australia's, other Indigenous community.
All young people in the film have their own voice: thoughtful, reflective, confident, and comfortable – oh, what salve after the relentlessness of negative file footage of Aboriginality played on high-rotation on our televisions, front pages, and on occasion run through our social media timelines.
They're cheeky too this mob: 27-year-old actor Miranda Tapsell muses to camera about now being considered beautiful:
well I look the same, this is how I've always looked … but I thought why is an Aboriginal woman all of a sudden beautiful because she's put in a particular light in a film like Sapphires? I've always thought the Aboriginal women that I've grown up with are stunning.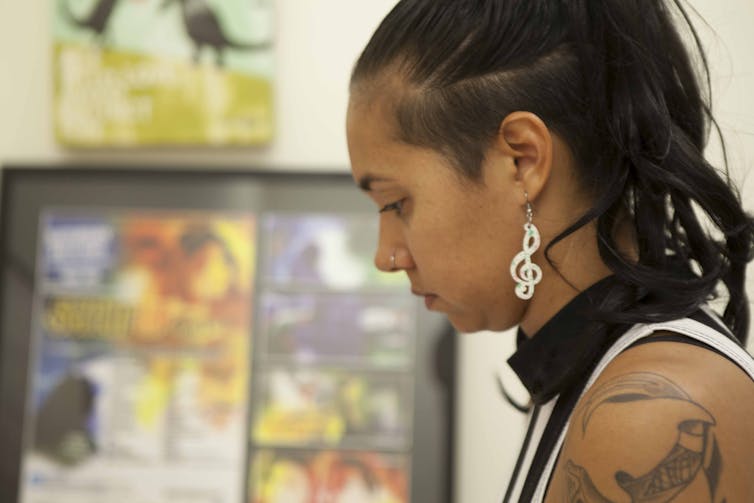 Rapper Kayla Tyson telegraphs her impact with that stage name: "Kayla Truth" – deadly, little sis, you rap your truth and we will listen, watch, repeat after you, dance, and learn.
Electrical linesman Joshua Twomey reckons his "schoolies went for about four years" before he decided to do things differently, we later see him in charge of a heavy vehicle demonstrating new found skills and confidence.
There are shades of humanitarianism too with this mob. We see doctor Kim Isaacs, treating a bub and reminding us a good start in life is the gift all our bubs deserve; she also says her work as an Aboriginal doctor doesn't finish when she goes home.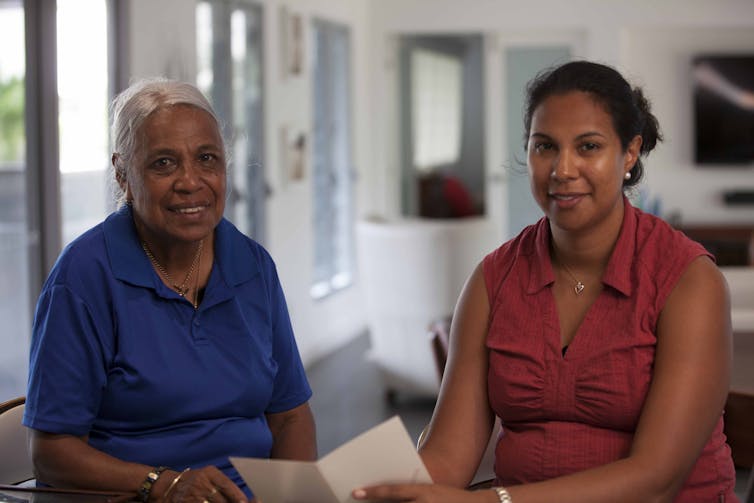 They're out there and up there too this mob: engineering student Harrison Sabatino is profiled in a city tower boardroom. With his double degree in engineering and international business underway along with this gig with GHD, Sabatino is going places even if he feels like he has to pinch himself to make it feel real now.
They reach their dreams too: rugby player James Saunders runs his own digital PR agency, moving from a shy child to being a man "with his own life".
Purcell's documentary gives us an Indigenous screen narrative that brings together six voices accompanied by the voices and landscapes significant to them; it builds an oral and visual symphony that reminds us how deadly Indigenous Australia is, and allows others in on that little secret too.