NAIDOC Week is a time to celebrate many things as blackfellas and as the First Peoples of Australia. This is also a week of reflection. It is a week to reflect on our collective resilience; a time to be who we are as First Peoples and as Australians.
Prime minister Tony Abbott's recent remark that before colonisation our nations were "unsettled" stands as a testament to the very resilience NAIDOC Week seeks to celebrate. The rejection of the doctrine of terra nullius by the High Court in the Mabo decision declared that prior to 1788 the continent was indeed inhabited and therefore recognised our laws, customs and nations.
That is settled. It is unsettling that our prime minister is unaware of the impacts of his words on other Australians who believe in the supremacy of whiteness in our colonisation process and that life in Australia began in 1788.
Long before 1788, our nations have been connected to our places since time immemorial: that is settled. Since 1788 our nations remain connected to our places in the face of previous attempts by settlers to deny who we are and our connection to our places: that is settled. Our identities as cultural collectives and as individual blackfellas is solid: that is settled.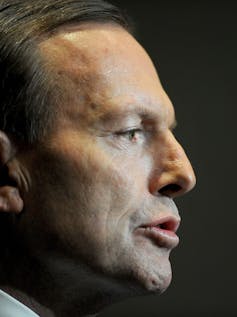 Non-Indigenous Australians deciding who we are is long gone: that is settled. What is "unsettling" about Abbott's comments is his unwillingness to accept that our nations, our histories, our cultures, our stories and our families and communities are no longer interested in his particular view of Australia's narrative. We know who we are and where we are from.
Blackfellas know who they are
The interesting thing for us about discussions about identity of blackfellas by blackfellas is that it is now a time of reconnecting to each other and to our places. It is accepted that every blackfella, irrespective of skin colour, place of residence or cultural identity, has their own unique voice and unique story. Each story is told openly and passionately in the hope and expectation that our stories do not require legitimisation but will be embraced rather than disparaged.
We do not need to prove anything to anyone outside of our families and communities about who we are. We are obligated as blackfellas to connect us back together. We have the collective knowledge to work out who we are and where we are from by living it, listening and knowing and connecting those of us that, through no fault of their own, do not currently possess the knowledge to find their place.
As a western-trained lawyer, I (Mark McMillan) know that there is a legal test for "Aboriginality" developed by non-Indigenous people to classify and label me and every other blackfella. I have fulfilled those requirements at law because the Federal Court of Australia has said so. So I am a court-ruled Aborigine.
Identity is a source of strength
That does not make me "black". Nor does that "legal" test make anyone a blackfella. What makes me black and gives me that identity as a Wiradjuri man is my family, my community and the Wiradjuri nation.
I am comfortable being labelled by settler law (as an Aborigine) as it matters not one iota to my family or community that non-Indigenous people can recognise me as the other, the Aborigine. What matters to my family and nation is that I am "them" and I live their values and aspirations and that I take my Wiradjuriness seriously and responsibly.
That is the identity worth celebrating. We cannot for the life of us see the problem with Indigenous identity.
Indigenous identity is a positive way of strengthening our nations and their structures. We hold those rights to strengthen our nations because we are blackfellas, not because non-Indigenous people say we can. They are our rights as Indigenous Peoples and the United Nations Declaration on the Rights of Indigenous Peoples clearly states this is so. This is a time of rebuilding and affirmation.
---
Dr Mark McMillan joined a guest panel to discuss what it means to be Aboriginal in Australia in front of a studio audience at the Sydney Opera House. NITV screens the event as a NAIDOC Awaken Identity Special at 8.30 tonight (Channel 34 free to air and Channel 144 Foxtel).