OBESE NATION: It's time to admit it - Australia is becoming an obese nation. This series looks at how this has happened and more importantly, what we can do to stop the obesity epidemic.
Today Rob Moodie and Kate Taylor talk about how little the Australian government is doing to stop the epidemic while Kerin O'Dea considers measures that could work.
---
The world keeps getting fatter and no country has yet successfully managed to reduce adult rates of overweight and obesity. Rates are levelling in a few countries – sometimes at low levels as in Japan, Korea, and Switzerland and sometimes at levels comparable to Australia, as in Hungary and England. Australia has also seen instances of flattening in trends (but at high levels) in pre-school children, but adult rates continue to rise.
| Country | Year | Prevalence % |
| --- | --- | --- |
| USA | 2008 | 33.8 |
| Mexico | 2006 | 30 |
| Scotland | 2008 | 27 |
| New Zealand | 2007 | 26.5 |
| Ireland | 2007 | 25 |
| Australia | 2007 | 24.5 |
| Canada | 2008 | 24.2 |
| England | 2009 | 23 |
Ranked rates of measured obesity 2010
Countering obesity should be a government priority, because excess weight creates a significant drag on countries' health budgets and productivity. And the role governments can play was the focus of a recent report by the UN Special Rapporteur on the right to food, Olivier De Schutter. The report outlines key policy actions to improve health and nutrition.
They include:
Taxing unhealthy food, including soft drink, and subsidising fruit and vegetables;

Regulating foods high in saturated fats, salt and sugar;

Regulating to reduce unhealthy food advertising to children, as recommended by the World Health Organisation (WHO).
Interventions like these are important because they protect the most vulnerable in society – the poorest and the young.
Local efforts
In Australia, the Preventative Health Taskforce has provided a blueprint for action against obesity. It recognised governments' key role in reducing unhealthy food marketing to children, improving labelling, and investigating tax and pricing strategies.
Sadly, such measures have yet to be implemented or seriously considered. Rather, the government has focused on elements such as policies in children's settings around food supply and active play, funding for community interventions and social marketing campaigns – all softer options favoured in the political satire, The Hollowmen.
At the same time, there's been a focus on partnership with industry. While this is important, it has also led to a clear reluctance to leverage regulatory and fiscal measures because of lobbying by the many industries that profit from high and growing consumption of their products.
This is a significant lost opportunity because tax and pricing measures result in the largest health gains in the shortest time frame. Australian research has shown that they are also the most cost-effective interventions, with a 10% tax resulting in large health gains, particularly for low-income groups. A number of countries – including Denmark, Hungary, Finland, and France – have legislated to tax fat or sugar.
Labelling of packaged food has also been considered. Former health minister Dr Neal Blewett led a review that recommended traffic-light labelling on the front of packs, among other things. In a surprising move, however, the Australian government argued that there was not enough evidence to justify this system.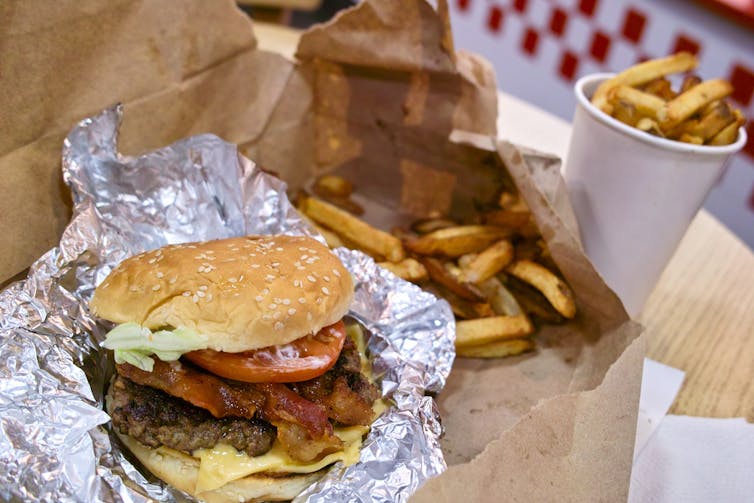 Instead, it has established a working group of food industry and public health organisations to develop options for an alternative scheme. Yes Minister, anyone? It appears we haven't learnt anything from Europe, where industry spent more than one billion Euros fighting against traffic light labelling.
One of the key battlegrounds in Australia remains unhealthy food marketing to children, a major driver in normalising poor diets for life. With marketing becoming increasingly sophisticated and integrated over a range of platforms, direct targeting of children and adolescents is easier and cheaper than ever before. And social media makes it ever more effective. Advertisements masquerading as games, for instance, are increasingly popular, moving from television to the internet into mobile phone apps.
The dangers of self-regulation
This is what is happening under government-endorsed, industry-formulated self-regulation – marketers are way ahead of any weak, industry-sponsored controls. Despite calls for a national approach, the Australian Communications and Media Authority and Australian health ministers have treated the issue as a hot potato, currently vesting responsibility with the Australian National Preventative Health Agency. This group has been asked to do yet another review of the evidence, organise a seminar and undertake some monitoring. At best we might see stronger self-regulation.
All over the world, governments fear the power of the many industries associated with the obesity epidemic. It's not just the producers, manufacturers and retail giants, but also the advertisers, public relations companies and media. All have major economic interests in marketing of unhealthy foods and beverages, including alcoholic drinks.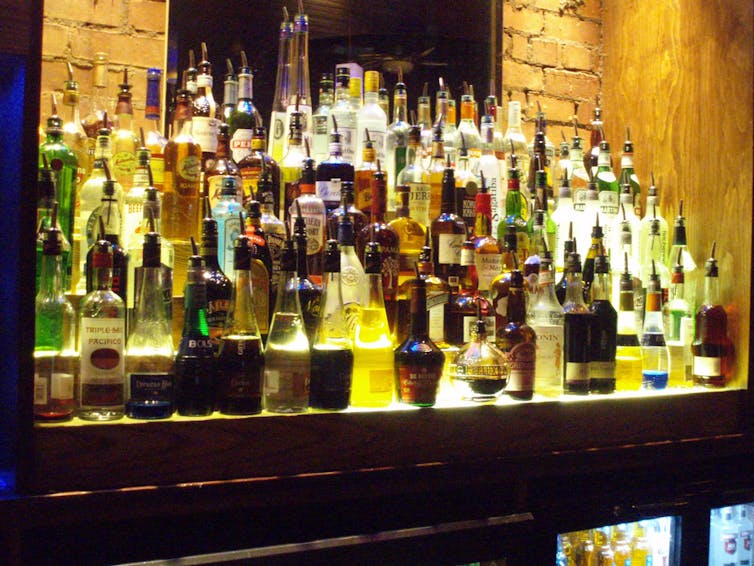 And, of course, a country as interested in sport as Australia also has to contend with powerful bodies, such as Cricket Australia, who benefit from the sponsorship of junk food companies and from the money made by leading players who relentlessly promote such products to Australian children. In this light, the recent move by the government working with a range of sporting groups to reduce the influence of alcohol should be welcomed and expanded.
We have a lot of experience in good public health policy we could build on. Successive Australian governments have strong records in tobacco control, particularly the current government. It must use these experiences in its efforts to drive down overweight and obesity. It's unfortunate but unavoidable that the long-term benefits of managing obesity require taking a political stand in the short term. The action the government is taking on tobacco is tremendous. We need similar determination in the face of the obesity epidemic.
This is part fifteen of our series Obese Nation. To read the other instalments, follow the links below:
Part one: Mapping Australia's collective weight gain
Part two: Explainer: overweight, obese, BMI – what does it all mean?
Part three: Explainer: how does excess weight cause disease?
Part four: Recipe for disaster: creating a food supply to suit the appetite
Part five: What's economic growth got to do with expanding waistlines?
Part six: Preventing weight gain: the dilemma of effective regulation
Part seven: Filling the regulatory gap in chronic disease prevention
Part eight: Why a fat tax is not enough to tackle the obesity problem
Part nine: Education, wealth and the place you live can affect your weight
Part ten: Innovative strategies needed to address Indigenous obesity
Part eleven: Two books, one big issue: Why Calories Count and Weighing In
Part twelve: Putting health at the heart of sustainability policy
Part thirteen: Want to stop the obesity epidemic? Let's get moving
Part fourteen: Fat of the land: how urban design can help curb obesity
Part sixteen: Regulation and legislation as tools in the battle against obesity