Malaysia Airlines flight MH17 crashed in eastern Ukraine yesterday, carrying 283 passengers and 15 crew members from the Netherlands to Malaysia. Here's the confirmed information we have so far.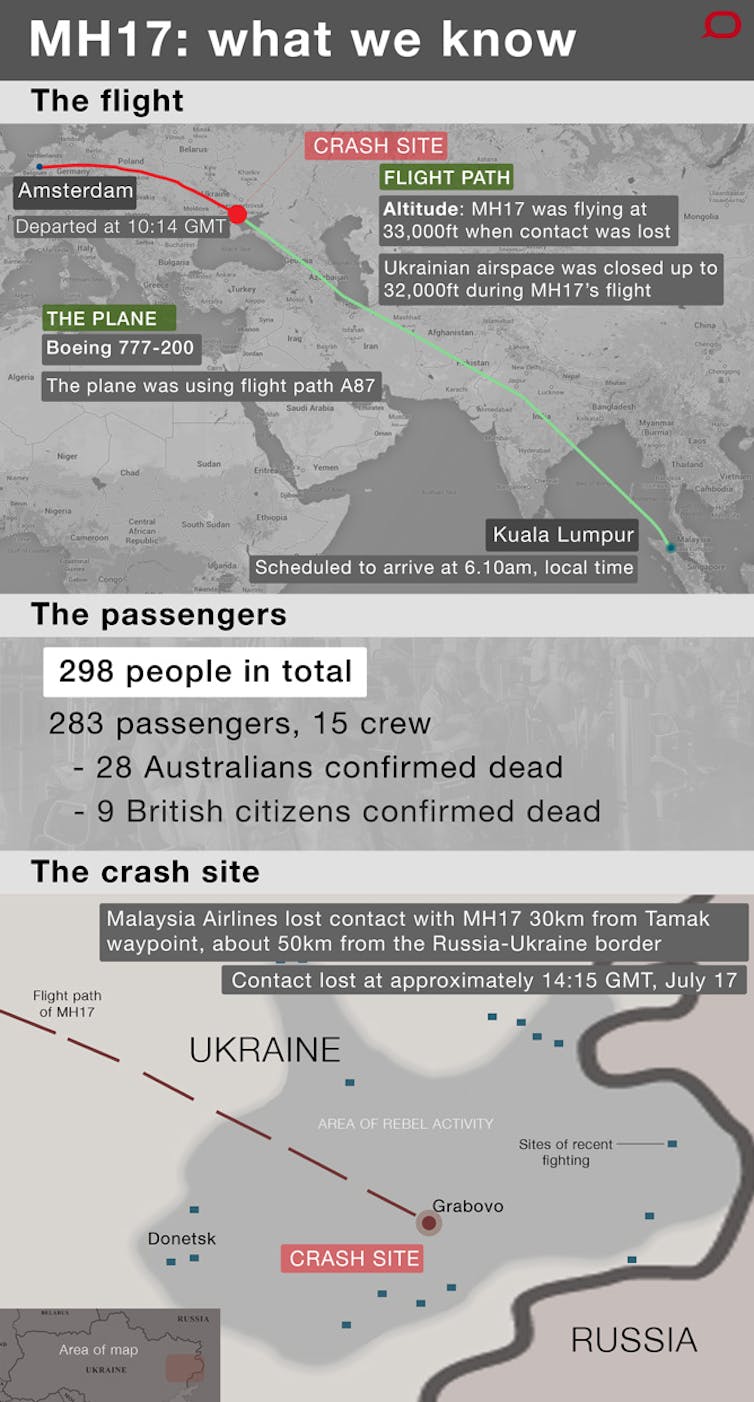 Ukrainian authorities had closed airspace up to 32,000ft. Despite this, the aircraft's flight route was declared safe by the International Civil Aviation Organisation (ICAO). MH17 was flying at 33,000ft when it was hit by a surface-to-air missile.
The aircraft did not make a distress call.
Among confirmed passengers on board MH17:
Joep Lange, Lucie van Mens, Martine de Schutter, Pim de Kuijer, Jacqueline van Tongeren (The Netherlands)
Albert and Marie Rizk (Australia)
Elaine Teoh (Australia)
World Health Organization media relations coordinator Glenn Thomas.