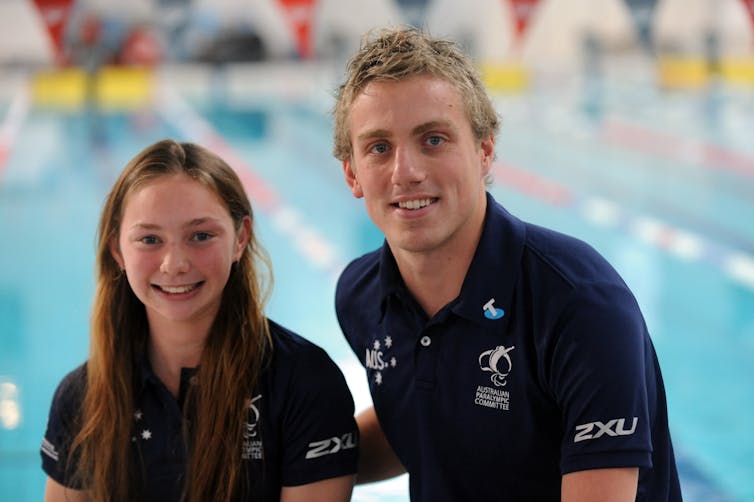 Day 4 of the Games had 16 sports in the program. There were 60 medal events in eight sports.
Rowing
There were four Rowing finals at Eton Dorney. As with all Paralympic sports, rowers are classified in terms of their functional ability. There are three classes in rowing, two of which (TA and LTA) involve male and female rowers in the same boat:
AS: athletes can only use their arms and shoulders to accelerate the boat. AS athletes compete in a single scull boat in men's and women's events.

TA: athletes can use their shoulders, trunk and arms to accelerate the boat. TS athletes compete in a mixed double scull boat, where one male and one female make up a team.

LTA: athletes are able to use their legs, trunk and arms to accelerate the boat. LTA athletes row as a mixed coxed four. No more than two of the mixed coxed four may have a visual impairment and the cox is not required to have an impairment to be eligible.
On Day 4, the gold medals were won by Ukraine, China (2) and Great Britain. Erik Horrie won a silver medal in the Men's Single Sculls ASM1x class. Erik has played Wheelchair Basketball for Australia.
Australian Medallists
Australian athletes won thirteen medals in three sports. Kelly Cartwright (F42/44 Long Jump) and Jacqueline Freney (Swimming SM& 200m Individiual Medley) both broke world records to win their gold medals. The third gold medal of the day was won by the Men's 4x100m Freestyle Relay Team in an Oceania record time.
In addition to Erik Horrie, Australia won five silver medals: Carlee Beattie (F46 Long Jump); Daniel Fox (S14 200m Freestyle); Taylor Corry (S14 200m Freestyle); Maddison Elliott (S8 50m Freestyle); and Kurt Fearnley (T54 5000m).
There were four bronze medallists on Day 4: Christie Dawes (T54 5000m); Richard Colman (T53 400m); Matt Levy (SM7 200m Individual Medley); and Angie Ballard (T53 100m).
Table Tennis
There were eleven finals in Table Tennis on Day 4. China has continued its dominance of this sport. Chinese athletes won six gold medals and two silver medals in the finals played.
Libby and Maddie
One of the stories of the Games for me has been the presence of Libby Kosmala and Maddison Elliott in the same Australian team. On Sunday Libby announced her retirement from Paralympic sport after participating in eleven Paralympic Games (her first in 1968 as an official). She won her first Paralympic gold medal in 1976.
Libby's last games are Maddie's first. Maddie added a silver medal today to the bronze medal she won in the 400m Freestyle.
Previous instalments: