COVID-19 has affected our relationship with technology in many ways, from the pleasures of mass online choirs to the perils of the endless Zoom meetings rendering us "zoombies".
Connectivity is so hard-wired in our lives, many are re-assessing the virtues of being disconnected.
Ten years ago, US journalist William Powers published Hamlet's BlackBerry: Building a Good Life in the Digital Age, a book that urged us to take an "internet sabbath" every now and again.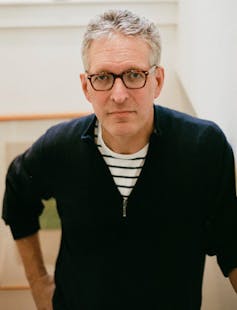 It was a prescient idea even if the book's title sounds rather retro now, but there was a reason for his choice, as he explains today on Media Files.
Powers is a journalist who used to work at The Washington Post and is now an online technology consultant, and he joined me by Zoom from his home in Cape Cod in Massachusetts.
---
Read more: 'Suck it and see' or face a digital tax, former ACCC boss Allan Fels warns Google and Facebook
---
Additional credits
Theme music: Susie Wilkins.
With thanks to Chris Scanlon from Deakin University for production assistance.
Image
Shutterstock