The dust is settling after the extensive police raids across Sydney and Brisbane last week. Authorities say this was the largest counter-terrorism operation in Australia's history. Not only was it the largest such operation, never have we seen a government so keen to inform and alarm the public about police operations in relation to potential acts of domestic terrorism.
While it is still too early to tell what will transpire from the raids, we can assume that the government's recently announced $630 million to bolster national security is being well spent. But is it really?
What will be the ultimate result of the raids? How many of those arrested and detained are likely to be successfully prosecuted and end up behind bars in maximum security?
More importantly, of those who do spend time behind bars, how many will be effectively rehabilitated at the end of their sentences? Will they be re-integrated into the community as productive citizens and players on "Team Australia"? The record of some of those convicted and jailed after past raids suggests deeply troubling answers to those questions.
What do we have to show for the raids?
Following last week's raids, police claim they thwarted a "serious act of violence" after detaining 15 people and charging two. Police allege that at least one of the suspects was planning to snatch and behead a random member of the public in Sydney's Martin Place. While we do not know how well advanced the plot was, NSW Police Commissioner Andrew Scipione said that the operation "reflects the reality of the threat we actually face" before declaring the plot thwarted.
Given that the alleged orchestrators of this plot are innocent until proven guilty, we expect them to be dealt with fairly through judicial processes. However, it is very unlikely that some of the accomplices, like former Kings Cross bouncer now senior Islamic State (IS) recruiter Mohammed Baryalei, will ever return to Australia to face the courts.
At this stage, it's hard to believe an "awkward spotty youth" is capable of planning such a horrific act of public violence or, to use a more accurate term, murder. The 22-year-old Omarjan Azari looks more like a teenage shoplifter than a terrorist planning a gruesome attack.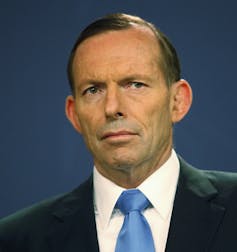 One wonders if we were to remove the words "terrorist" and "Islam" from much of the discussion of this incident, would there be so much public and government attention?
In Azari's case, even though no act was committed – indeed, one difficulty for the prosecution is to prove Azari capable of such a heinous crime – he may well have broken Australian law. As a person accused of conspiracy to prepare a terrorist act, Azari would be likely, if convicted, to be taken to the High Risk Management Correctional Centre inside Goulburn Jail.
But in Azari's case, is intent to commit a crime a punishable offence? Under Australia's current terrorism laws, you can end up in the legal system for planning or preparing a terrorist act, financing terrorism or a terrorist, providing or receiving training connected with a terrorist act, possessing things connected with terrorist acts or collecting or making documents likely to facilitate terrorist acts. Therefore, a person may be convicted of these offences if they show intent even though a terrorist act did not occur.
In criminal law, however, intention is one of three general classes of mens rea (the intention or knowledge of wrongdoing) necessary to constitute a crime. Criminal intent must be formed before the act, and it must unite with the act itself.
Those still under investigation after the raids are likely to face more charges. We are also likely to see police and security agencies arrest, detain and charge IS (also known as ISIS or ISIL) fighters if and when they return from Syria and Iraq. Currently, foreign fighters' conduct is directly targeted under the Crimes (Foreign Incursions and Recruitment) Act 1978. This act makes it a crime, punishable by 20 years' imprisonment, to engage in a "hostile activity" in a foreign country, or to enter a foreign country with intent to do so.
The government has already thrown some of the $630 million into its security agencies' enormous "show of strength", in the words of Prime Minister Tony Abbott. The timing couldn't have been better for the government, with the G20 Summit approaching, to show both the "terrorists" and foreign counterparts that we mean business.
If we still are under significant threat, are we going to see "bang for our buck"? That is, will the government's expenditure make Australia safer? Will it all be worth it?
A smarter way than shows of strength
Could this money have been better spent on long-term solutions and custodial diversionary programs, instead of throwing it at the sharp end of police and security operations? For example, shouldn't the government try to tackle the root causes of radicalisation and why some young people disengage from society?
If we look at Australia's recent history of terrorist trials, significant resource were spent on incarcerating terrorist offenders in high-security prison cells with very little result.
For example, back in 2005, Operation Pendennis uncovered a terrorist network headed by a radical Melbourne cleric, Abdul Nacer Benbrika. He and his seven followers in Melbourne were all found guilty in 2009 of planning a terrorist attack on Australian soil. Later that year five men in Sydney were found guilty of planning the same attack, after a further four men in Sydney pleaded guilty to lesser charges.
In August 2009, Australian security and police agencies foiled an al-Shabab associated plot to attack Holsworthy Army Barracks in Sydney. Code-named Operation Neath, the counter-terrorism operation disrupted a mass-shooting plot in its early stages. Five men were charged and three were convicted of planning to attack the barracks.
Yet so far we have seen few positive results from incarcerating terrorist offenders in maximum security facilities. Khaled Sharrouf, for example, who recently rose to international notoriety for his barbarous activities in Iraq, was one of those convicted after Operation Pendennis and served time in Goulburn's maximum-security jail. Released in 2009, Sharrouf has gone on to fight with IS. More hardened than ever before, one could argue that his time in prison made him worse.
For those still in jail, corrections officials claim that ­an alleged leader of the Australian IS group is suspected of passing orders from inside Goulburn Jail. Several inmates convicted as a result of Operation Pendennis, the officials say, "are ­capable of plotting acts of terror" despite being held in tight security.
The government will introduce new counter-terrorism legislation this week to give security agencies greater resources and powers to combat home-grown terrorism and Australians participating in terrorist activities overseas. Some of these new measures will make it easier to get convictions for terrorism offences, including lowering the threshold for arrest without warrant.
Yet with no precise game plan, Team Australia is already floundering. No wonder, considering we have left it too long to educate team members, particularly those on the sidelines or margins, about the rules and how to play "Australian".
With 15 more people dropping out of the team, the endemic cycle of terrorism will continue if we continue down our path of harsh incarceration policies with no prospects for rehabilitation.