New Zealand goes to the polls today to elect both a government and conduct a referendum on the nation's electoral system. It will cap off fifteen tumultuous months in the country.
Christchurch has endured two major earthquakes. On the other side of the Southern Alps, 29 died in the Pike River Mine disaster. And in the North Island, the MV Rena ran aground; the resulting oil spill is New Zealand's worst environmental disaster.
The only national bright spot was the All Blacks' heroic victory in the Rugby World Cup.
The demands of handling one major catastrophe can undermine otherwise stable governments, let alone so many disasters in such a short period. Never mind that the governing National Party – elected in 2008 after nine years of centre-left Labour holding office – only has minority government held together by other minor parties.
Yet incumbent Prime Minister John Key looks set for easy re-election.
The incumbent's advantage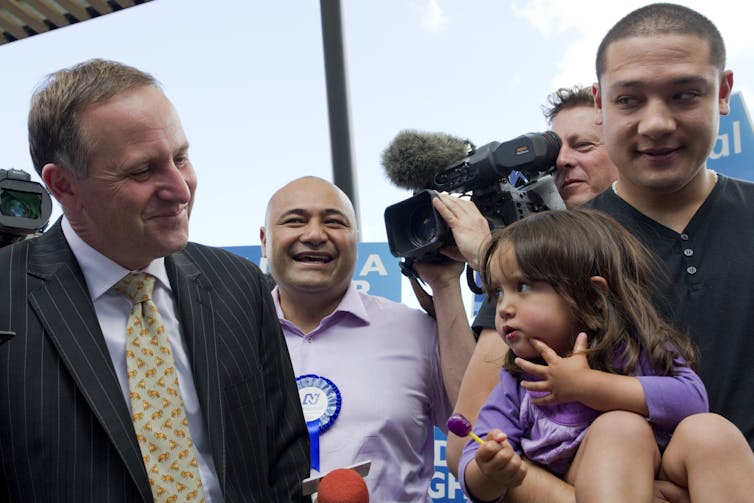 New Zealand likes incumbents. Especially those who have only served a single full term.
Excluding Prime Ministers who achieved the position through their predecessor's retirement or death, only one PM since the rise of party politics in 1890 has ever lost their first election as incumbent. John Key looks set to continue the pattern.
A race to the boredom
Although Key has the charisma of a turnip, his opposition, Labour leader Phil Goff, is even less charismatic.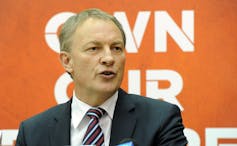 Since the departure of former PM Helen Clark, Labour has lacked a leader who could command national attention and interest. And there is little to excite regular voters, particularly when the main issues involve asset sales or balanced budgets.
John Key's tea tape controversy and Phil Goff being favoured by the worm in a televised debate have not altered this perception among voters.
Minor parties
Labour's chances of victory are slim, but National is unlikely to be able to form government in its own right, so the minor parties are likely to play a significant role.
Under New Zealand's Mixed Member Proportional system, New Zealanders have two votes – one for a local member (first-past-the-post) and one for a party.
Parties that have a local member elected or that achieve at least 5% of the national vote receive a proportionate amount of parliamentary seats.
National's traditional partner in government, the ACT Party, has a shaky hold on parliament. It only holds the seat of Epsom and fails the 5% threshold.
Oddly enough, National is worried it may now win Epsom, thus depriving their ally ACT of parliamentary membership. So Epsom might be the most closely watched seat of the election.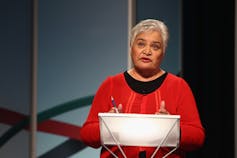 The United Future party, which also supports National in minority government, may too lose their sole seat.
There's also no guarantee that the Maori Party, who support National's hold on power, will continue to work with them. They will go with whichever party offers the best deal – whether that be for the Maori people or just the Maori Party.
Balance of power
The new Mana Party, led by outspoken former Maori Party MP Hone Harawira, is very left wing and a deal with National is inconceivable.
New Zealand First, led by shameless populist Winston Peters, is resurgent. It may reach the 5% threshold but is openly refusing to deal with either major party.
Ultimately, if Peters holds the balance of power, he will side with whoever makes the best offer for him personally.
The Green Party has the best minor party vote and will easily achieve the quota. Despite occasional murmurings that they will "sell out" to National, it is obvious that they would only agree to participate in a Labour-led government.
To achieve minority government, Labour are not only reliant on boosting their own vote. They also need some combination of Green and Mana doing well, the Maori Party coming to the table, NZ First scraping over the line and negotiating reasonably, and ACT and United Future losing their local members.
Possible, but unlikely. This mix of alliances means John Key is expected to romp home.
One person, what vote?
The national election may get more media interest, but New Zealand's electoral system referendum is potentially the more historically significant of the two ballots.
The referendum asks two questions. Firstly, whether to change to a new system or keep MMP. The second asks the voter to select one of four options should MMP be rejected: First Past the Post (FPP), Preferential Voting (PV), Single Transferable Vote (STV), or Supplementary Member (SM).
MMP in New Zealand
MMP was introduced in 1995, replacing FPP. Minor parties, already on the rise in the early nineties, have benefited considerably. The two major parties, Labour and National, have usually had govern through the support of like-minded minor parties, though this has rarely led to unstable or ineffective governments.
MMP has not been without its critics. Many complaints are little more than sour grapes from party faithful who perceive their electoral results as disadvantaged under MMP.
Failure of FPP
Yet FPP was a failure. Minor parties were excluded from government, even though many people voted for them. Furthermore, the party that won the most seats was not always the party that received the highest national vote.
The 1981 election vividly illustrates the point. Labour won 39.01% of the vote, to National's 38.77% and Social Credit's 20.65%.
Nonetheless, National won the election with 47 seats to Labour's 43. Despite the fact over one in five electors voted for Social Credit, they secured just two seats out of 92. This was clearly a problem.
Referendum prediction
So despite the noise from FPP's supporters, MMP should comfortably survive. It has the support of both Labour and National's leaders.
But perhaps, at least, the inquiry scheduled to be held post-referendum will take on board the popularity of preferencing.
If MMP is retained, a welcome addition would be the ability to elect local members via instant run-off rather than FPP. That may at least create more competition for electorates than the stock-standard and decidedly bland tussle of a two party race.