The Afghan capital, Kabul, has recently seen more horrific attacks targeting Shia worshippers. On October 11, gunmen killed 14 people and injuered dozens at Karte Sakhi, the site of an important shrine – and a temporary home for thousands of people displaced from the city of Baghlan, where Afghan government forces have been battling the Taliban for months.
And yet, according to European governments, the city is apparently still a safe place for people it intends to deport.
Less than a week before the latest attacks, the EU member states forced the Joint Way Forward agreement on a reluctant Afghan government. Under the agreement's provisions, the EU will be able to deport an unlimited number of asylum seekers back to Afghanistan – which is already host to a huge number of displaced people.
All in all, more than 1.2m people have been internally displaced in Afghanistan; thousands more are being forced back from Pakistan and Iran. Kabul itself is bursting at the seams with displaced people. The city's vast northern suburb of Kheir Khanna hosts thousands who've fled a week-long battle in the city of Kunduz, which displaced 24,000 people in the week before the attacks alone.
Many of the new arrivals in Kabul are sleeping in the open with no access to essentials and living in fear of terror attacks, which occurred regularly during the summer. There's no knowing where or when the next attack will happen, but most expect the violence to escalate before the usual winter lull – except that last year, there was no lull. As temperatures drop in the coming months, people will die of cold and hunger, as outlined by Amnesty International in a 2016 report, My children will die this winter.
Afghanistan's economy is atrophic, unemployment is rapidly rising, and the political situation is extremely fragile. It is no place for people without support networks. But the EU nonetheless insists on returning people there, including those who have been persecuted in the provinces, arguing that they can relocate to the capital – and it's apparently prepared to use strongarm tactics to get Afghanistan to accept them.
Under pressure
The EU's plan to use aid to pressure refugees' countries of origin took shape at the end of 2015. It built on the logic of the refugee transfer deal already agreed with Turkey, which institutionalised the practice of rewarding other states for maintaining the EU's external borders.
The European Council's president, Donald Tusk, helpfully pointed out that the Turkey deal would show migrants that there was no longer a path into Europe for people seeking a better life – even though the migrants in question were overwhelmingly refugees from Syria, Afghanistan and Iraq many of whom have no alternative but to risk their lives crossing the Mediterranean precisely because of the EU's strict border controls.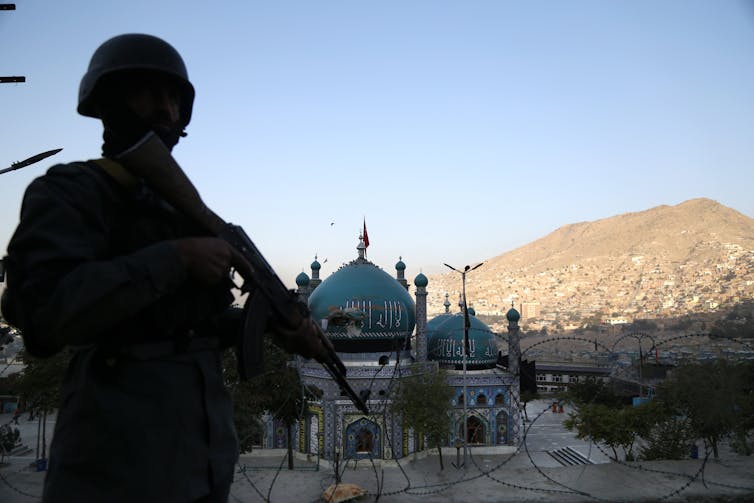 The extension of the EU-Turkey deal's logic to countries of origin was leaked in a Joint Commission-EEAS non-paper that clearly tied aid to co-operation in migration controls and willingness to accept forced returns. At a European Migration Network conference in Bratislava in July 2016, this strategy was openly discussed and concisely explained by Dimitrios Avramopoulos, an EU commissioner:
This approach will reward those countries willing to cooperate with the EU on migration management. Following the same logic, we need to ensure that there are consequences for those countries that refuse to meet their international obligation to take back their nationals who are irregularly present in other EU countries.
The Afghan government has for six months been under unrelenting pressure to sign this deal – and yet EU officials publicly deny that the agreement for Afghanistan to take back rejected asylum seekers has any connection with the supply of aid.
As Federica Mogherini, the high representative of the European Union for foreign affairs and security, told reporters: "There is never, never a link between our development aid and whatever we do on migration."
We have known for decades that governments ignore evidence that calls their policies into question, including evidence of high levels of violence in countries to which they intend to forcibly return people. But these denials about what the Joint Way Forward entails are shocking – every bit as shocking as the EU's willingness to deport people to a deeply troubled and fragile country.