Western Australian author Kim Scott won the Miles Franklin Literary Award for the second time last night with his fifth novel, That Deadman Dance.
Described by one judge as "post-reconciliation" fiction, Scott's novel explores early contact between European settlers and indigenous Noongar people on the south coast of Western Australia.
That Deadman Dance was chosen from an all-male shortlist of just three novels: Scott's, Chris Womersley's Bereft and Roger McDonald's When Colts Ran.
But is a choice of three enough for such a prestigious prize? And why were no women ultimately considered for an award named after our most revered female author?
We asked some of Australia's contemporary literature experts for their view.
What are your thoughts on the winner?
Associate Professor Anne Brewster, UNSW: It's exhilarating news. It's a very innovative novel. It breaks new ground because it explores early contact history the first contact of aboriginal people and settlers in Western Australia but from an aboriginal point of view. It imagines what that must have been like: that first contact when the two races were just a bit usure about each other but very curious abut each other, attracted to one another and curious about each others' culture.
It's quite fresh because it shows this kind of early contact from a positive point of view. But we know from history that it became violent and the positive mood doesn't last very long in the novel.
In some ways it's a challenging and contradictory novel because it's both pessimistic and optimistic. It's got a very deep vein of melancholy in it. You can read that as pessimism but it's got a lot of joyfulness in it too.
Dr Katherine Bode, ANU: It's a very important book. It's a new take on settler relationships. Rather than just being about terrible things happening on the frontier, which they obviously did, the novel presents the possibility of there being friendly relations. You always know what the ending is going to be but Scott presents an alternative view. It rethinks, or thinks outside, the ways settler-indigenous relationships have been thought about before.
Dr Debra Adelaide, UTS: It's thoroughly deserved. Scott's not just interested in rewriting history but also in creating something out of very little. The people he writes about have all gone and their language is all gone. It's like he's pulled a vast story out of very little and brought it into life. He's given us this world that's so rich and colourful and has such optimism.
It's a post-sorry, post-guilt novel. Those issues still have not been resolved satisfactorily at the national level, and perhaps never will be, but Scott's just stepped over that and reached forward to some place in the future and seen beyond the bitterness. Of course historical novels that look at indigenous issues are bleak, because the stories are bleak. They're just terrible, terrible stories in which people were murdered and wiped out because of shocking disease. They're soaked in injustices. That's why a novel like this that doesn't dwell on them but somehow transcends them is striking us all as being very optimistic.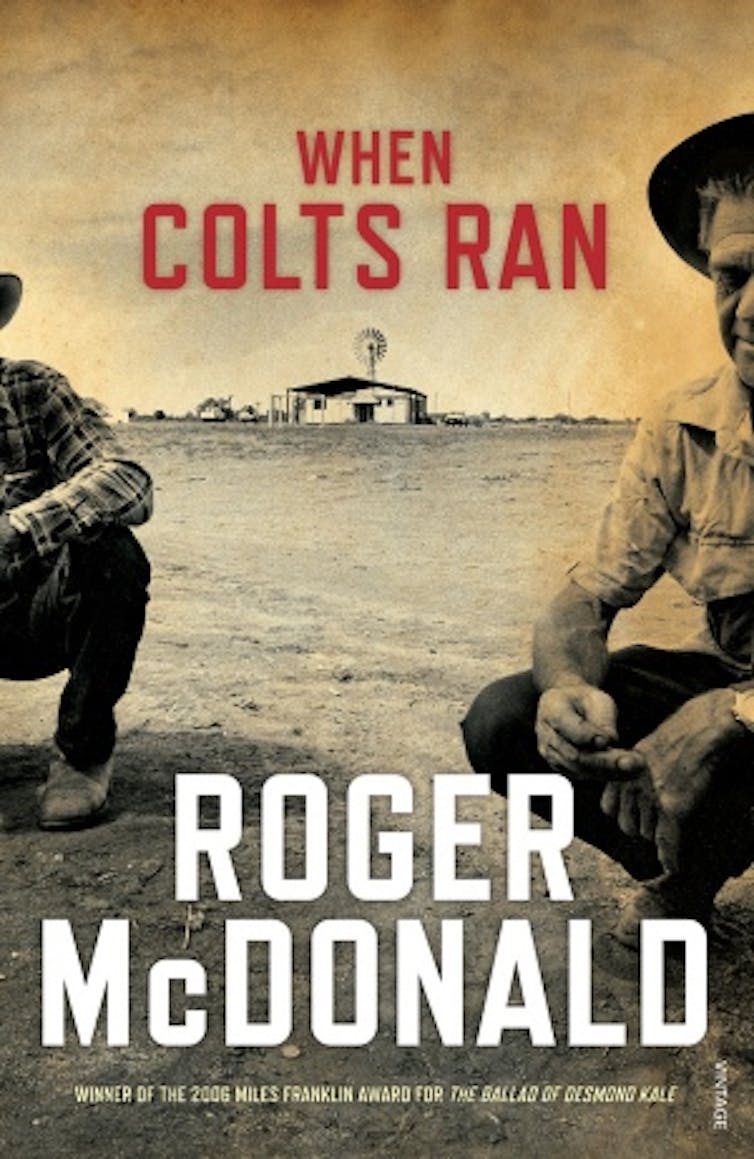 What significance does the Miles Franklin hold for contemporary Australian literature?
Anne Brewster: I think the Miles Franklin is still the queen of literary awards in Australia and everybody waits with baited breath and there's always an interesting controversy and discussion of the winner.
When I spoke to Kim Scott about being shortlisted he said, "It's been a long time between drinks." For writers of his stature who consider themselves to be full-time writers, it's hard to make a living. These prizes are very, very important for writers. They buy them half a year to write and that's their purpose.
Katherine Bode: In a literary culture like Australia where there's significant competition from large English-language markets like America and Britain, there's value in having positive discrimination for cultural representation in Australia.
Debra Adelaide: It's one of the oldest literary prizes in Australia, and because it was established at the bequest of Miles Franklin herself who was such an important writer and important a critic and champion of Australian literature, it's got that great prestige.
It's a bit like the Archibald prize for Australian writers and has that kind of cachet. It's also possibly the one Australian prize that has some significance in international circles.
What's the process behind awarding a literary prize?
Anne Brewster: I was on the judging panel of the Commonwealth Writers' Prize. We spend a day arguing furiously. It can be very heated. I always think it's a bit of a shame that those things happen in confidence because there's so many interesting issues that come up. You feel like you're a set of Prime Minsters deciding the fate of global culture. Issues come up that are very contentious and I'm sure the Miles Franklin is no different. People tend to feel very strongly about their favourite book so it can be a very passionate discussion.
What do you think of this year's shortlist?
Anne Brewster: I must say I was surprised. It may be a very strange fluke that there are no women's books that were felt to be up to standard. It's also unusual that there were only three books listed.
It might just be a freakish year for publishing in which there haven't been a lot of the big names. One year you might get six of the big names that have all done books. I don't think the shortlist reflects badly on the health of Australian literature. It's just a shame there are no women listed.
Katherine Bode: On the one hand it's quite diverse. It's got a very mixed genre-style story in Womersley's piece that plays with gothic crime. Roger McDonald's book is very high literature, he uses a lot of poetic language. And Kim Scott's A Deadman Dance is a very nuanced political work, as well as a literary one.
But it is all men, and there were some promising women writers this year. I though Kirsten Tranter's The Legacy was a good piece. But that's the thing about awards. It has to be what the few people who are picking the award think is valuable.
I probably would have been more censorious of the shortlist before I'd been through the process [of judging an award] myself. It's just a negotiation between people, really.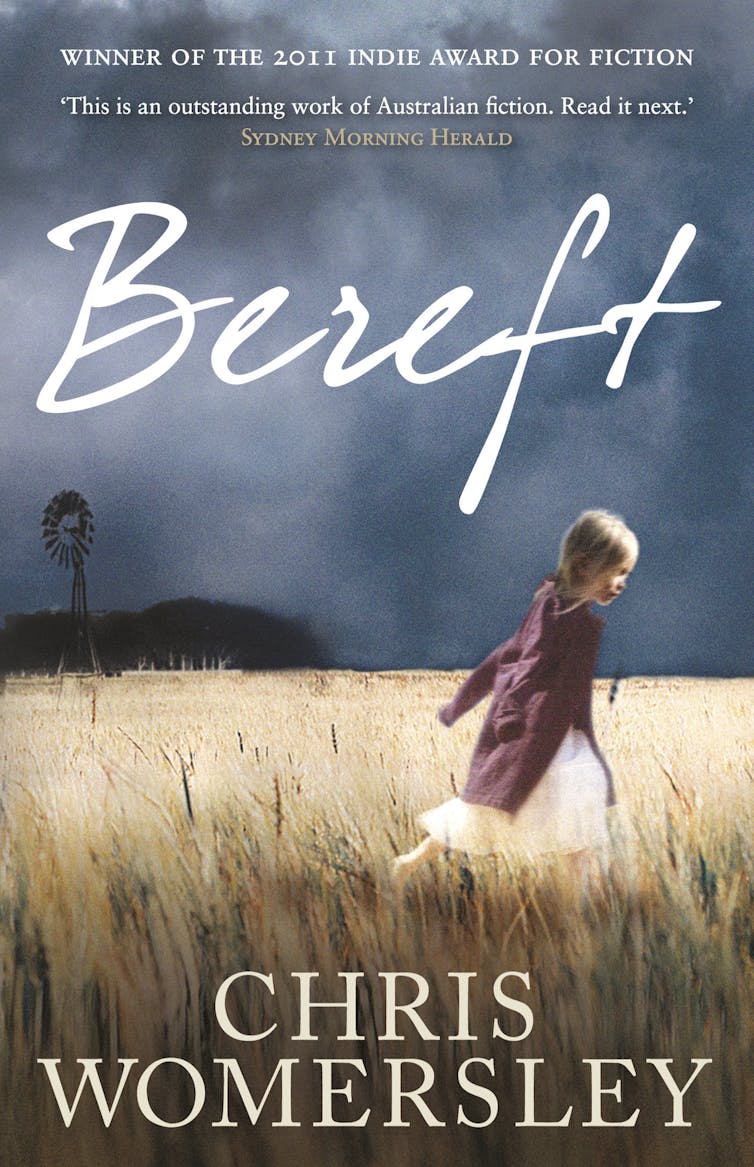 Why was the shortlist so short this year? Does it point to a dearth of quality Australian literature?
Debra Adelaide: Absolutely not at all, I found it quite strange actually. Obviously I have no idea what the judges might have had on their minds. The novels on the longlist were certainly good contenders and outside of it there were novels like Fiona Mcgregor's Indelible Ink, which I was astonished to find wasn't shortlisted. I was really surprised that novel didn't get a look-in.
Katherine Bode: You can see in the longlist that there were a number of books they were considering, so I have no idea why they would have such a short shortlist. I guess it's just one of things about the way it played out in the judging room. It's impossible to say without having been there.
Why were no women shortlisted this year? Is it time for a dedicated women's literary award in Australia?
Anne Brewster: I think that sometimes the things that women write about are not seen as fitting into one of those grand, broad canvas kind of books. It would be great having something like the Orange Prize here. It would put women and the kind of concerns women are talking about in the spotlight.
I think it's time for a female literary award. That's not to reflect badly on the Miles Franklin at all, but a women's prize would be fantastic. The Nita Kibble Award is terrific and it would be good to have a broader award for women writers to accompany it.
Debra Adelaide: It's insane to suggest that there weren't enough good books by women [this year], that's just ridiculous I think the blokiness and the deference to novels written by men is getting a bit much. It's the early 21st century now, and I don't know if the judges are still back in the 20th century if they cannot see that a novel with a domestic setting as somehow worthy.
When we think of the Australian life, we're thinking first of all of the rural or bush settings that have so dominated the literature.
So an urban story and particularly an urban story that focuses specifically on women is going to be bypassed. I think we have this collective misconception that an Australian novel somehow has to foster, promote or perpetuate the myth of "Australianness" as a bush narrative.
Katherine Bode: We sort of have one: the Barbara Jefferis Award for women's or feminist themes, which is really good. It was set up about four years ago for this reason.
But I've just finished doing some research on who the novelists are that are reviewed the most in the newspapers and it's pretty much all men, even though women are the majority of the authors of Australian novels. There's definitely a perception that a good novel, both from a marketing and a judging perspective, comes in a male form, which is severely problematic.
Whether that problem is answered by setting up a separate award for women, or by challenging the maleness of categories of value is another thing. Women have already got one award, so I don't think another would be necessarily that good, but it still doesn't have the prestige or the money the Miles Franklin does.
Haven't read the shortlisted books yet? Judge Morag Fraser discusses their merits below:
What do you think? Should there have been women on the shortlist? Do they need their own prize? Leave your thoughts in the comments below.