Following crushing defeat, Ed Miliband is standing down as leader of the Labour Party. But before Labour can even think about who should replace him, there is a more fundamental question to be considered: what sort of party does Labour want to be? The party needs to have a debate about its orientation and policies before it considers who it wants as leader.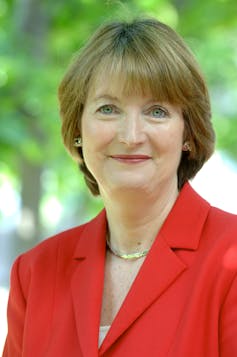 In his resignation speech, Miliband called for such an open and honest debate. Deputy leader Harriet Harman will serve as caretaker leader in the interim but has confirmed that she will not stay on in her post.
It will be important not to rush the selection process. Sufficient time needs to be allowed for a thorough and searching debate.
The New Labour brand has become toxic, largely because of Tony Blair and the Iraq war, but it did deliver three successive election victories for the party. New Labour was a winning formula because it sought to appeal to those who had aspirations for their families. It paid as much attention to wealth creation as it did to its redistribution.
The global financial crisis suggested that New Labour had been too relaxed about how people made their money and in particular the regulation of the banks. Ed Miliband thought voters had moved to the left as a result. But there was never much evidence of that, and the election results suggest that many remained on the right. Miliband was convinced that there were few votes in the centre to play for and in effect went for a core vote strategy, appealing to traditional Labour supporters.
It is generally agreed that Miliband gave an effective election campaign. He came across as credible, passionate and competent. But the relatively short period of a campaign is not long enough to overcome deeply-rooted perceptions of an individual. His ratings improved, but they still remained highly negative.
The waiting list
Potential candidates for the Labour leadership were being discussed even before Miliband resigned on the morning after the election. Ed Balls has lost his seat, but probably would not have been a significant contender anyway.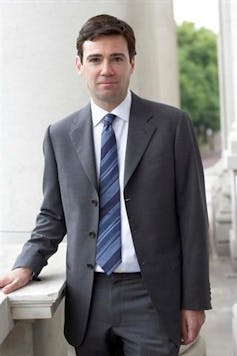 The bookies currently have Andy Burnham as favourite. It has been clear for some time that he has seen himself as a potential leader and he does have the indefinable but nevertheless important quality of charisma. The shadow health secretary would also appeal to different sections of the party and might be a uniting figure – radical yet responsible.
Shadow business secretary Chuka Umunna is ranked by the bookies as second favourite. He has attracted significant attention in recent months with his interesting back story. He is perceived to be on the right of the party and might pull support from those who still identify with New Labour, but he would need to construct a broader appeal.
Some way behind is shadow Home Secretary Yvette Cooper. She would appeal to those members of the party associated with Gordon Brown. However, she lacks a high profile and is not seen as being particularly charismatic.
If one was looking for a wild card, Dan Jarvis, who is a former paratrooper, might be a possibility.
One imponderable is whether any of these candidates would attract the support of the major unions in the way that Ed Miliband was able to. However, perhaps the ties between Labour and the unions are destined to loosen further – a topic that is sure to come up as the Labour Party re-positions itself for the future.