"Bloomsbury!" exclaims Eleanor Bron, in her role as Aunt Mary, as she descends the steps of the house where her nieces Vanessa and Virginia Stephen are hell-bent on leading a new life. Her despairing cry may be echoed by some viewers of the BBC's three-part series Life in Squares, for the Bloomsbury Group attracts many detractors as well as legions of devotees.
The familiar complaints touch on class, privilege and cliquishness, though the group was more diverse than this suggests. Often accused of self-indulgence in their private lives, they were in fact very hard working. In addition to writers and artists, the group included the famous economist Maynard Keynes as well as Leonard Woolf, who founded a publishing firm, laid out the blueprint for the League of Nations and advised the Labour Party on international relations. As a group they made a great bid for modernity – and this is one reason why the fascination with Bloomsbury endures, even though this group of friends first came into existence over 100 years ago.
The dominant figure, in the public mind, has for years been Virginia Woolf. Her books have sold worldwide and are read by millions. But recently attention has focused on Vanessa Bell: not just on her art (which has earned her a significant role in the history of Modernism) but also her life which, even by today's standards, was highly unconventional.
Her story is the central thread in Life in Squares, while Bloomsbury, though always present, mostly acts as the chorus, watching and commenting on her progress. And appropriately so, because there is no doubt that Vanessa was the prime figure behind Bloomsbury's creation. She instigated the move, in 1904 after the death of her father Sir Leslie Stephen, from Kensington to the then unfashionable Bloomsbury, taking her three younger siblings with her.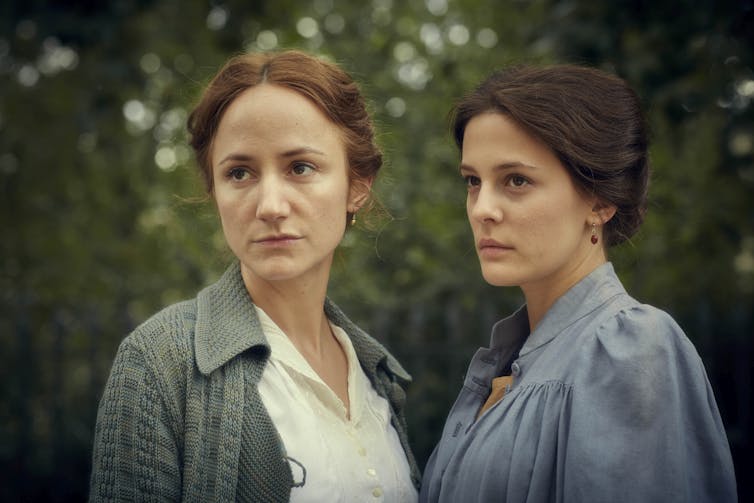 Truth and fiction
Having written biographies of Vanessa Bell and of Duncan Grant, you might expect me to be among those apt to be critical of such a dramatisation. And yes, my expertise meant that I could distinguish historical incidents and those that had been invented for dramatic purposes. I did spot anachronisms, faulty dialogue and occasional examples of weak characterisation, as well a baffling mix of settings (Charleston, the Bloomsbury home in Sussex, is recognisably itself but then transmutes into what looks like a stockbroker's house and garden in Surrey, with upmarket garden chairs).
But these small jarring details don't detract from the imaginative power of this series. It successfully gets inside the complicated emotions behind the unorthodox relationships within Bloomsbury, which is an impressive feat.
Phoebe Fox and Lydia Leonard recreate, in spirited fashion, the close, watchful, at times jealous, relationship between the young Vanessa and Virginia. Both are determined to break with the conventions and constrictions of their Victorian past. Corsets are thrown out the window, cigarettes smoked. But what most upsets Aunt Mary is the way that her nieces, in their determination to forge a new way of living, expose the cant and hypocrisy inherent within society.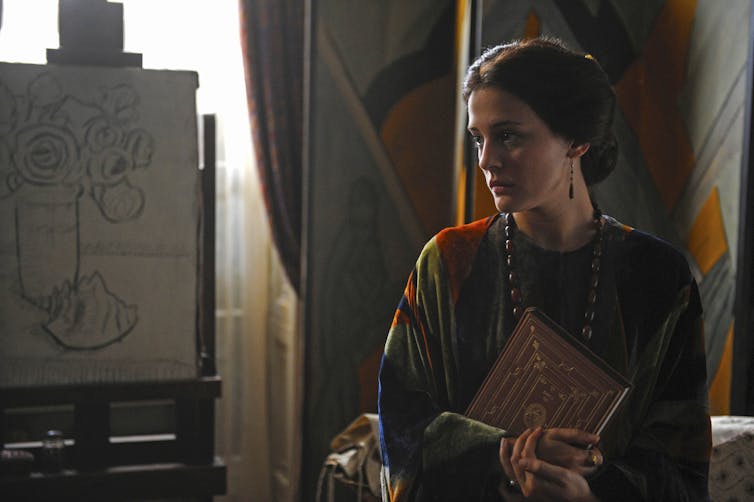 They are aided and abetted by their brother Thoby's Cambridge friends, who attend the Stephens' regular "at homes". Among these men are Vanessa and Virginia's future husbands, Clive Bell and Leonard Woolf, as well as Duncan Grant and Lytton Strachey, the latter made absurd by a bushy beard which makes him look rather like the Pre-Raphaelite Holman Hunt. Through their conversation and badinage we glimpse the interests that bonded these individuals into a lasting group.
The drama begins in 1904 and ends in 1941 with Virginia Woolf's death. It jumps over a long middle period and this requires alteration in the casting so as to portray the main characters in both youth and late-middle age. Throughout there are flashes forward and back, which prepare the viewer for this transition, but it is undeniably awkward, and most damaging in relation to Duncan Grant, brilliantly acted in youth by James Norton, but in later life with inappropriate dourness by Rupert Penry-Jones.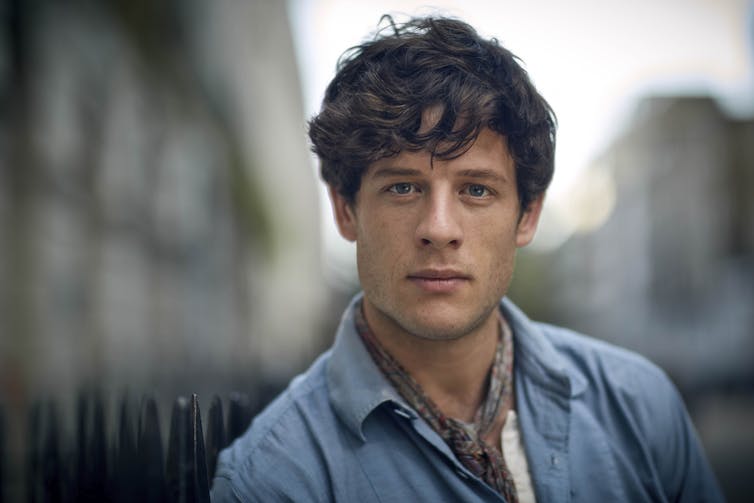 Loved in triangles
The numerous sex scenes gave rise, even before transmission, to the idea that this was to be a Bloomsbury bonkbuster. But the scenes are a part of the narrative, and never gratuitous. This, after all, is a series about the price of love, be it love for siblings, marital partners or lovers. It is lush in places, a romp at times, but often also deeply harrowing.
This concern with love means that moments which go beyond the historical facts are inevitable. But Life in Squares explores these unknown entities sensitively and intelligently.
There are no documents, for example, that explain how Clive and Vanessa moved from a marital relationship into a respectful friendship which allowed them, without falling apart, each to go their own ways. And nor did Vanessa reveal much, after she set up a lasting partnership with Duncan Grant and had a child by him, as to how she felt about his homosexuality – of which she had been aware from the start.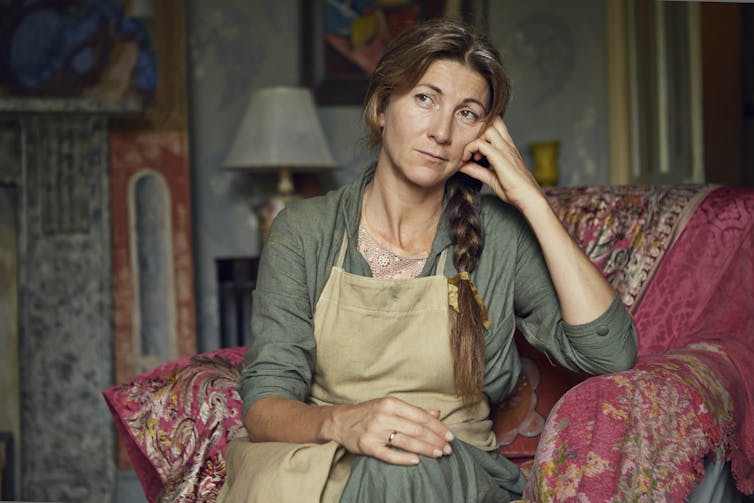 It's not clear either how conversations about their child Angelica's parentage panned out, or how they felt when one of Duncan's former boyfriends, David ("Bunny") Garnett, seduced and married her. At the time of Angelica's birth, there were several reasons why it seemed best to pretend that her father was Clive. At the age of 17 she was told the truth by Vanessa. This forms one of the most dramatic scenes; Angelica's reaction conveyed silently through a long hard look at her mother and the world around her.
So there is much to praise about Simon Kaijser's direction, but it is Eve Best who, in the end, makes Life in Squares a celebration of Vanessa and the Bloomsbury values she upheld. In her portrayal of the older Vanessa, she beautifully conveys Vanessa's practicality and understands her combination of passion and restraint; a combination that Virginia Woolf caught so well when she likened Vanessa to "a bowl of golden water which brims but never overflows".