On February 21 2017, a man committed suicide in Mexico. The 25-year-old had recently been deported from the United States, and he threw himself off a bridge in Tijuana, Baja California, just kilometres from the US border.
His case demonstrates the fearful, precarious existence of Mexican immigrants today as a result of Donald Trump's severe deportation policies. The looming threat that millions of undocumented immigrants will be arrested and sent back to Mexico can be expected to give rise to mental health challenges in this vulnerable population.
Simply going through the deportation process, which involves being subjected to judicial proceedings, attending hearings, finding and paying a lawyer, and being detained and transported from one detention centre to another until, finally, being expelled from the country, is itself a stressful experience riddled with uncertainty.
Among refugees from conflicts in the Middle East, for example, studies have confirmed that interception and detention activities negatively affect the mental well-being of those targeted by such policies.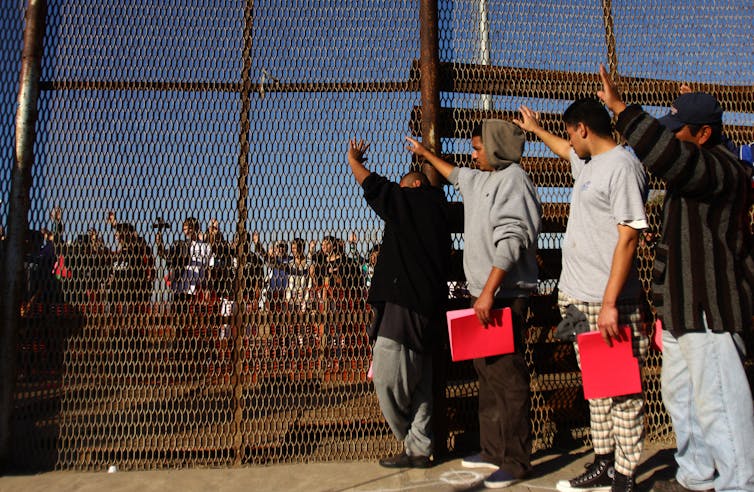 Past stress is an underlying reality for deportees. Research on American Latinos shows that fear of deportation, discrimination, language barriers, and immigration status are major daily stressors. The possibility of forced separation from loved ones is another source of profound anxiety (this apprehension was well documented in a recent episode of the US radio show This American Life).
Then there are the criminal networks to which unauthorised migrants are particularly vulnerable on their way in (or out) of the country.
Add in the desperation and frustration of seeing the goal of a new life in one's host country disappear and the lack of opportunities in the migrant's country of origin, and the resulting hopelessness can be fatal – as seen in Tijuana last month. Public officials in border areas have warned that they are prepared for "more cases of this nature".
Seeking a better life
Migrants across the globe, whether legal or unauthorised, are already a vulnerable group. Migration patterns are influenced primarily by social, economic and political factors in migrants' region of origin.
For refugees from Central America and Mexico "push factors" include crime, poverty and lack of jobs. Most Mexican migrants are men between 20 and 24 years old, but young women are also fleeing the violence that surrounds them.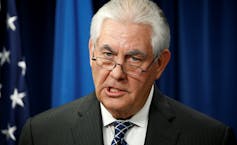 In general, refugees head to destination countries with which they have positive associations (founded or unfounded) about local values and opportunities. Data from Mexico's National Institute of Statistics and Geography reveal that work, family, studies, and marriage are the main motives driving people to emigrate to the US, host country to 86% of all Mexican migrants.
That is to say, most Mexican migrants who go to the US are seeking to improve their work opportunities and life conditions, and those who risk the journey are, in their majority, young men and women on the cusp of their most productive period in life.
Just how precarious and risky their life in the US will be depends on the migrant's legal status. But virtually all American immigrants, at one point or another, confront a series of stressors that can directly affect their mental health.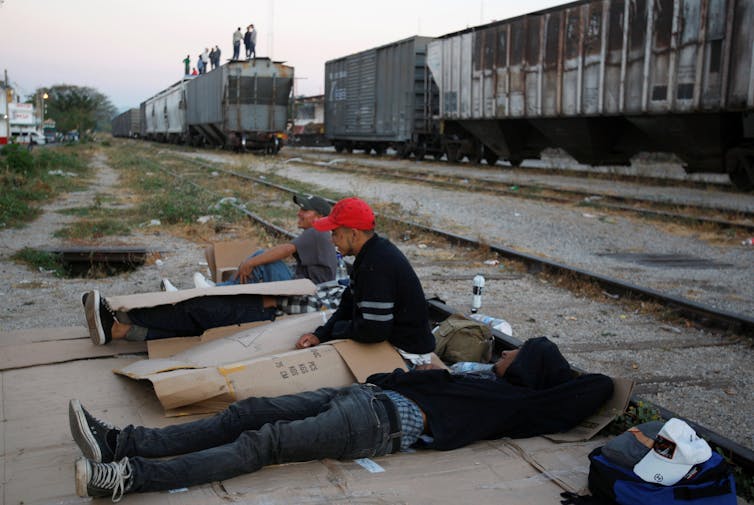 Territorial displacement is itself a stressor. The transition is especially hard if the journey is made in a context of uncertainty and if the migrant has no support system in the host country. Language difficulties, cultural differences, limited formal education, restricted access to services and social isolation are among the other obstacles that can prove daily worries for migrants and their children once they've arrived.
The trauma of uncertainty
Those most marginalised run the risk of encountering a range of emotional and psychiatric disorders of varying severity.
Minority groups in the US have been observed to experience "acculturated" stress and dissatisfaction, particularly regarding their housing and neighbourhood. Both phenomena are associated with considerable anxiety, fatigue and depression.
Isolation and stress may also manifest in problematic use of drugs and alcohol, exacerbating existing psychiatric imbalances and causing physical health problems that can decrease migrants' quality of life.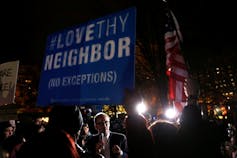 The specific range of psychosocial problems confronted by migrants have led experts to coin the term "Ulysses Syndrome" – high levels of stress with chronic recurring and unresolved feelings of failure, loneliness, social isolation and, of course, fear of deportation. Physical symptoms may include chronic fatigue, headaches, colitis, nausea, and exhaustion.
The young deportee's suicide in Tijuana could probably have been prevented with appropriate psychological care. But the precarious existence of many unauthorised migrants in the US makes access to mental health services and treatment a luxury that's simply out of reach (as, indeed, it is for many poor American citizens).
Both of the Trump administration's Muslim travel bans have been thus far blocked by US federal courts. But his executive orders ramping up the deportation of Mexicans are already in force – and the destabilisation, menace and stigmatisation that they are enacting upon Latino immigrants is something akin to trauma.