Nightclubs across London recently turned off their music and observed a moment of silence in protest against club closures. Since the the legendary London club Fabric closed earlier this month after having its licence revoked, concerns about the future of London's nightlife are rife. On the very same day, a German court ruled that Berlin nightclub Berghain, infamous for its techno, is to pay a lower tax rate. The reason: what goes on in the former power plant is considered high culture.
How is it that these two cities have a nightlife policy that is so polarised?
Fabric's licence was revoked because Islington Council felt that not enough was done by the club to prevent drug taking. For anybody who followed the the council's hearing from the balcony or via live tweets, it was remarkable to see that the "culture of drugs" was almost exclusively cited as a reason to revoke the licence. It appears that nightclubs are held responsible for drug-related deaths in the UK, regardless of whether people are intoxicating themselves before they go out (which is evidenced by a recent study I conducted on club culture in Manchester) or not. One is reminded of the moral panics of the early 90s.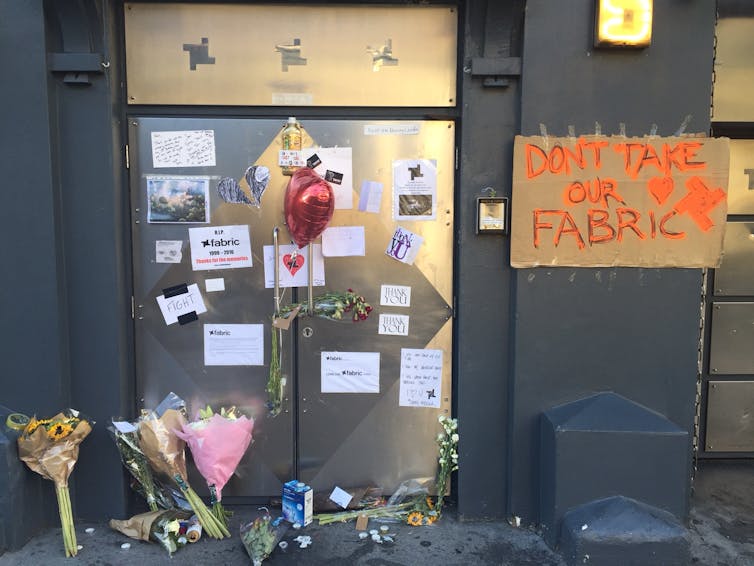 Switch over to a court hearing in Germany, and the focus is a bit different. Back in 2008, Berlin's finance ministry ruled that nightclubs should be taxed regularly (they had previously received the same tax breaks as other cultural institutions). Berghain appealed, and its defence lawyer, Peter Raue, succeeded in convincing a fiscal court that the events at the club could indeed be compared to classical concerts or plays.
Raue argued that what happens at Berghain can be classed as high culture. Raue also spoke about intoxication, but of a different sort, comparing the intoxicating effect a DJ set could have to that of people immersing themselves in a performance of a Mahler symphony. Raue did not deny that many in attendance consume drinks and drugs in order to immerse themselves in music – far from it. His elision of drug or drink-fuelled intoxication with intoxication by performance was certainly intended.
The focus of discussion in Berlin was not centred on drug consumption, but the production of culture – be it high or low – while acknowledging that intoxication may have a part to play in this. Drugs or no, Berghain is seen to enrich Berlin's cultural life, and is therefore something to be supported rather than fought. Fabric, on the other hand, is apparently considered a danger to London's cultural life – due to drugs. In order to understand how these two infamous clubs have gone such separate ways, it is worth looking at the cultural differences between German and British society.
Culture – or drug culture?
There are poor people and rich people in Germany. And there are some people in the middle. Not so different from Britain, you'd say? Indeed, social classes exist in both countries. But the obsession with class in Britain is second to none. Neighbourhoods, schools, jobs, accents, or education are predominantly viewed through the lens of social class. And all too often, culture is also seen through this lens. This very clear distinction has led to club culture and electronic dance music culture being identified as low culture (essentially made for the working classes) or popular culture.
British headlines about Berghain's new lower tax rate refer to that perceived contradiction of a techno nightclub providing high culture. And indeed, by allowing Berghain to pay a lower tax rate, the German court put the performances at Berghain on par with plays at theatres, or symphonies played in concert halls. But Berliners simply do not see this as a contradiction at all. And what's more, Berliners know that Berghain has long become a versatile venue, hosting exhibitions, book readings, fashion shows and much more.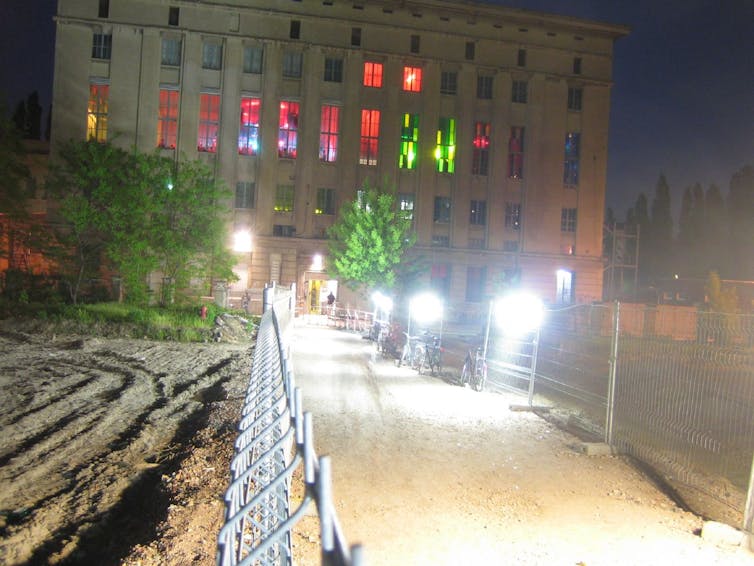 Left to the market
Gentrification is increasingly blamed for London's changing club culture, particularly in the wake of Fabric's closure. Many have accused Islington Council of sacrificing the club in order to benefit from the amped up real estate value of the Farringdon property. Another famous London club, Passing Clouds, also recently fell foul of increasing Dalston rents in east London.
But gentrification is changing neighbourhoods in Berlin too. And not all venues survive the process that results in increased rents or leases. The original Tresor nightclub and the art squat Tacheles, in Berlin's Mitte district, fell victim to this process. But as a city, Berlin is doing more than London to counteract the cultural effects of gentrification.
The Senate of Berlin – the executive body governing the city – is regularly involved in negotiations about rental costs with developers and artists as a result of gentrification. For example, the senate had planned to build on the land that was previously Tempelhof Airport. But as a result of a referendum, it decided to turn the field into free space that can be used by all people. The Postgebaeude in the Friedrichshain dictrict is another case where the senate stepped in to mediate between artists and developers. And a new law restricts vacation rentals in Berlin, aiming to slow down gentrification and the related explosion of rental prices.
These examples show that the city of Berlin appears to be supportive of mainstream and fringe culture, and the success of Berghain's appeal demonstrates above all else that the city treasures subcultures of all kinds. The city has become a haven for artists, and its cultural life is rich and diverse. London, in contrast, is much more prepared to have venues closed either if they do not fit the developers' ideas or because of worries about drug taking.
London prides itself on being Europe's financial centre. Berlin, on the other hand is bankrupt – financially. But it is very solvent culturally. And in the years to come, we shall see which is more important – I know where my money is.