Our new series "Tastes of a nation" looks at our food crazy culture: from the politics of "Dude Food" to the moralising that now accompanies our eating choices.
---
Why is food such a big deal these days? Both inside and outside academia, it has become a veritable cultural and political obsession. Pop culture was there first: since at least the late 1970s, a vibrant array of media devoted to home cooking and fine dining has existed.
(The first chef's hat to celebrate outstanding Australian restaurants was awarded in 1977; the 1980s witnessed the explosion of American half-hour cooking shows like The Frugal Gourmet (1983-1995)).
One could certainly make a case for wide food obsessions in earlier decades, too. Still, our appetites seem more insatiable than ever: magazines, blogs, television shows, apps, social media, and a dazzling array of global festivals reveal how food has become a platform for selling a panoply of aspirational lifestyles.
Academics, by contrast, have come relatively late to the party. Anthropologists – always sensitively attuned to lifestyles, so to speak – led the pack in taking food as a compelling topic of study (the French structuralist Claude Lévi-Strauss may jump to your mind).
But only a handful of historians considered food a genuine subject of research until the mid-1970s, and even then their research frequently met with puzzlement. Other fields similarly hesitated to recognise food as a valid area of study.
Was it because food and cooking – like fashion – struck conservative male scholars as women's stuff? Or was it because food studies seemed low on the list of important subjects for feminist scholars? If so, both sides have changed perspectives in recent decades.
Even the most old-fashioned scholars now recognise the deep research of enterprising social historians and feminist academics, who have shown food was always embedded in complex networks of labour and consumption for both men and women. The late Sidney Mintz's 1985 book Sweetness and Power – an historical anthropology of sugar – remains fundamental as a project that extended food studies into the realm of urgently topical scholarship.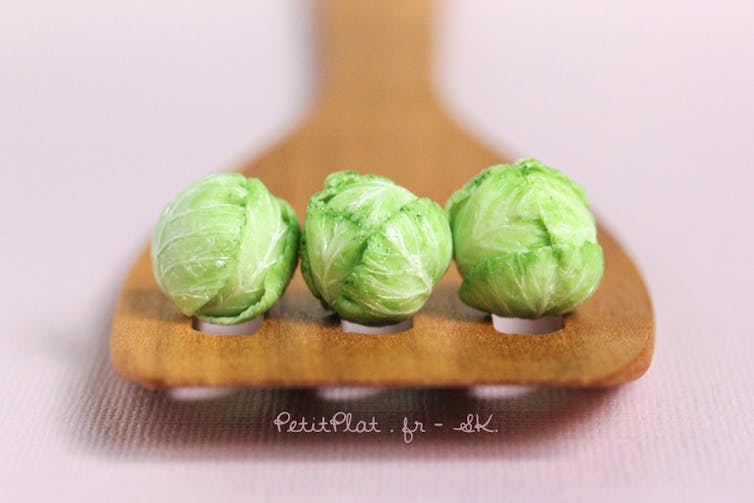 Women are cooks, men are chefs
Many of food culture's stories of power, it turns out, are embedded in long histories in which women's cooking has been classed as domestic and men's cooking as professional.
Even for celebrity chefs, home cooking still generally conjures a world of women (Maggie, Delia, Julia), but restaurant cooking makes us think of dudes (Heston, Yotam, René).
This phenomenon haunts us even today: the uproar that followed the publication of Time Magazine's 2013 issue devoted to "The Gods of Food" (100 chefs, all men) is just one index of an ongoing conversation about the way that food preparation articulates relations of power in families and businesses alike.
We also might wonder whether the celebration of the hard-driving macho culture of the kitchen (represented by military-style command structures coupled with tattooed counterculturalism, and flamboyant technologically-driven techniques) can help further to explain the popularisation of food culture in the last fifteen years.
Men's ongoing embrace of the kitchen has made it a new leisure space and imaginative realm for them. Anthony Bourdain, Gordon Ramsay, and the controversial Thug Kitchen duo imagine cooking as a profane, often hard-living sport.
But it's a complex evolution: international phenoms like Jamie Oliver appear to straddle simple divides between home and professional kitchen, pointing to ethical concerns about eating (one of Oliver's main platforms) over gendered ones.
The contested science of food
Scholarship is catching up now. An explosion of new research in dozens of fields has at last begun to grapple with the ways that food is fundamental to studies of capitalism, race, migration, nationalism, history, environment, demography, ethics, technology, leisure, justice, health, and art, just to name a few.
Food studies have permitted the flourishing of an interdisciplinary conversation that brings together unlikely interlocutors in the interest of finding important intersections between fields.
One of the most vexed of these intersections is the question of food science: both the science of food, and nutritional science.
"Molecular gastronomy" is a phrase we often use generically to talk about high-tech cuisine, but scholars originally coined it to point to a startling lack of knowledge: what actually happens (in terms of chemistry and physics) when we cook?
Only in the past thirty years have specialists begun to investigate those questions, and we can see some of the popularised fruits of that research in the new book by J. Kenji López-Alt, The Food Lab: Better Home Cooking Through Science (2015), an enormous compendium of explanations and techniques based upon kitchen-laboratory research.
While the "science of cooking" might strike some as a strategy to appeal to men, new research suggests that young Australian women are embracing science education and careers vigorously. That shift suggests a generational change that could itself bring new perspectives into 'food science.'
Advances in knowledge of food preparation, however, do not equate to knowledge of nutrition. One of the great research challenges of the last generation has been to find appropriate ways to study food in terms of public health.
Critics claim that fundamentally flawed research presuppositions about populations – especially in terms of class – have diverted much nutritional science into dubious territory. (See Julie Guthman's 2011 book, Weighing In: Obesity, Food Justice, and the Limits of Capitalism.)
Calorie-counting, nutritional graphs, fat-carbohydrate-protein ratios have all become contentious topics. Foods that the last generation ate virtuously we now denigrate as carcinogenic or toxic (meat, sugar), and former no-nos now receive scientific endorsement (certain kinds of fat). But not if you're on the paleo regime. The somersaults are dizzying.
Stimulated by these arguments over ideal diets, Silicon Valley entrepreneurs have gone so far as to scrap the very notion food. A food replacement named Soylent, a nutritionally-sufficient pancake-batter sludge, replaces food for young techies too busy to eat.
In this climate, one of the jobs of academic research into food is to unpack the core assumptions that drive production, consumption, and valuation of what we eat. We'll be exploring some of these assumptions over the course of our new series, Tastes of a Nation.
If our research can propose better avenues, more compelling pasts and futures, or smarter ideas than the current working models, then we will have earned our just deserts … and, if the nutritionists permit us, possible even desserts.
---
Look out for the next instalment in Tastes of a Nation: Can we call ourselves Australian if we don't eat native food?