The fight against potential internet censorship will reach a milestone this evening (AEST) when some of the most popular destinations on the web – including the English language version of Wikipedia – will "go dark" to protest against the Stop Online Piracy Act (SOPA) and PROTECT IP Act (PIPA).
Social news website reddit will also join the blackout. Many other sites – including Google, blogging platform WordPress and Firefox developers, Mozilla – have also joined the so-called "SOPA Strike".
SOPA and PIPA were being considered by the US Congress as a means of combating copyright infringement of movies, music and books. As argued in a previous article on The Conversation, those bills have the potential to damage the technical foundations of the internet and damage free-speech online.
At the time that article was published, SOPA and PIPA had support from both sides of US politics and it was thought their passage was all but assured. But more recently a rag-tag coalition of internet companies, free speech advocates and ordinary users has continued a fierce campaign (online and offline) to prevent the bills from getting passed: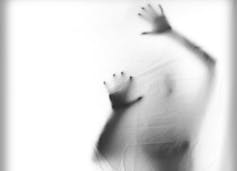 The protests mentioned above bore fruit.
But while the battle over SOPA been in progress for several months now, the imminent "blackouts" are sure to be a defining moment.
It's hoped these blackouts will highlight the egregious nature of the measures proposed in the bill, and the potential for them to be used in censoring legitimate content online.
But despite the successful protests, the government backdowns and the proposed blackouts, the fight against SOPA and PIPA is not yet over. SOPA is still being considered in the Committee and the US Senate Majority Leader has scheduled a vote on PIPA on January 24.
Ultimately, if the bills are stopped, it will be a victory for grassroots democracy. At present, the result is still far from certain.