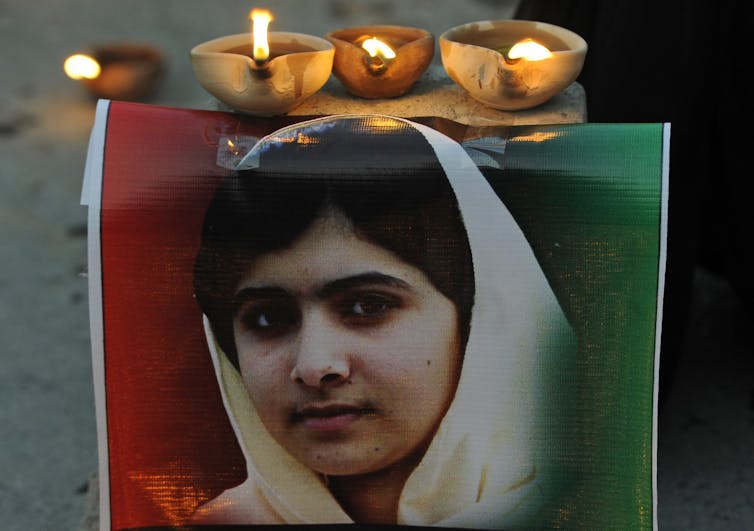 Malala Yousafzai, the 15-year-old Pakistani education activist ruthlessly shot by the Taliban last month for the "crime" of promoting education for girls, has become an inspiring symbol of courage against tyrannical oppression and a martyr for women's rights.
As someone who is involved in the higher education sector and passionately believes in the benefits to society of research and education, it is hard not to feel anything but contempt for the Taliban and the deepest concern for Malala and her ongoing plight.
If anyone in the world deserves an education, particularly a higher education, it's Malala.
Meanwhile in Australia, the Prime Minister Julia Gillard and Opposition leader Tony Abbott have used their own exceptional educational opportunities to climb to the leadership positions of their own political parties, and help mould the legislation that governs our lands.
Our Prime Minister was fortunate enough to attend the excellent government school, Unley High in Southern Adelaide. In her graduation year, she was part of an outstanding group of graduates, many of whom went onto careers in Medicine, Dentistry, Law, Academia and of course, politics.
Tony Abbott also had outstanding educational opportunities, culminating in a Rhodes scholarship to Oxford. Their lives were gifted by circumstance and empowered by their respective educations.
So if Malala's father decided he'd had enough, sold everything and placed his family on some leaky vessel to try and get his daughter to a country (Australia) where women had outstanding educational opportunities, how would she be dealt with by our two major parties at the end of her voyage?
The Government and Opposition seem hell-bent on trying to prove who can be the biggest bastards towards any asylum seekers, with Tony Abbott recently suggesting arrivals could expect to spend at least five years on Nauru.
Instead of dodging Taliban bullets in the Swat Valley, or picking up the Nobel Peace Prize for her outstanding courage, Malala could watch the best years of her life wasting away in Nauru, denied the right to an education, not by an ignorant gunman, but by the appalling similar policies of a Rhodes scholar and one of Unley High's finest.