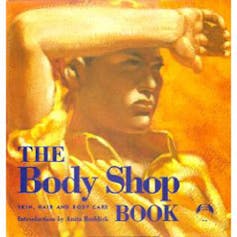 I'd been given a copy of The Body Shop Book one Christmas back in my mid-teens.
A good decade has passed since I've laid eyes on it but there's a bit I still sometimes think about.
Amid the exfoliation, toning and hair removal tips, there's an illustrated folktale - Chinese, if I remember correctly - about massage.
So a young, newly-married woman visits an apothecarist seeking poison to kill her dragon mother-in-law. She leaves with a pot of ointment and instructions to massage it into her mother-in-law daily. That in a couple of weeks everything would be fixed by this magical potion.
A week or so into the young woman's massage/murder shenanigans and panic-stricken she rushes back to the apothecary. An antidote, an antidote! She realises she loves her mother-in-law, she doesn't want to kill her.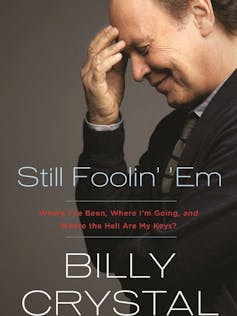 A sage nod and a knowing sigh from the wise ol' potion peddler. The young woman needn't worry, that she's already got the antidote: it's inside her. The ointment was harmless; he'd merely sold her a tool to learn to love.
Moral? Apparently you can't hate someone you… rub.
Every few years I go through stages where I put aside my British whodunits and Scandi-noir and listen to a string celebrity autobiographies, back to back.
I've just finished Crystal's Still Foolin' Em, before that it was Sarah Silverman's The Bedwetter. Rob Lowe's Love Life got a run and for the purposes of this article let's forget that I started and stopped Mindy Kaling's Is Everyone Hanging Out Without Me? because it was so so thoroughly dreadful.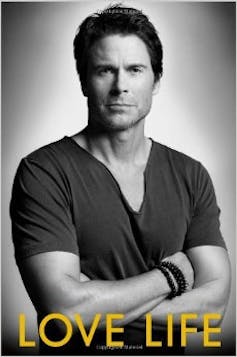 As I've mentioned in too many articles to hyperlink to here, I am both fascinated by, and thoroughly loathful of celebrity culture. Media is far too dominated by 'stars' and I think the ensuing worship disproportionately distracts from things more important than fame, fortune and fashion.
I am however, fascinated by popular culture, by the machinations of media production, and more so, by excellent storytelling. Fuse them together and I'm a happy reader.
The West Wing aside, I don't think Rob Lowe has done much I'm particularly interested in. I had to turn off Killing Kennedy twenty minutes in and after three months of exposure to his awful television commercials while living in the US last year, I really started to harbour dangerous thoughts.
Not my favourite actor, no, but Lowe happens to be a really beautiful storyteller. I'd read his Stories I Only Tell My Friends in 2011 and it was just as warm, wonderful and palatably-egotistical as Love Life. He tells family stories and romantic stories and behind-the-scenes film-making ones. My favourite centred on the production of the famous track from St Elmo's Fire, "Man in Motion".
The musician behind the song, John Parr, had dual tasks in the early 80s of writing a song for the St Elmo's Fire and another one for an adventurer doing a cross-country journey in a wheelchair. Bird with one stone - one song instead of two. The hilariously curious fusion is obvious on a fresh listen.
Like Lowe, Crystal and Silverman are both gifted storytellers. Again, neither are people whose works I'm particularly fond of and I'll probably never quite forgive Silverman for The Artisocrats.
And yet I left each autobiography thinking that I actually quite liked the writer as a person.
I have a theory here.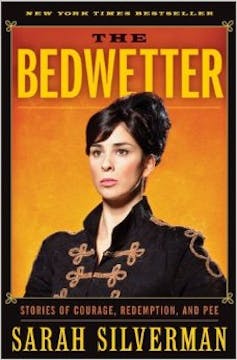 Just as, apparently, smoothing an elixir into the skin of your mother-in-law creates a situation of inescapable bonding, I can't help but think that reading an autobiography, listening to a person's - albeit carefully curated - confessions, makes it's near impossible not to feel you understand them a bit better. That you're not at least a little bit closer to them.
That fact that I listened to the authors narrate their own memoirs in the examples here - that their voice was, quite literally, in my head - works, I suspect, to bolster the strange sense of intimacy I felt.
It's not foolproof of course - I tolerate Kaling substantially less after trying to listen to her book - but by and large I've mostly been endeared to those whose own words I've read or listened to.
Sure they're putting their best self out there, and of course, the memoirs I read are very rarely randomly selected, but equally there's a simple principle at play. About the likability of a person who can tell their story well. Equally one about the difficulty of dismissing someone whose story you've come to know.