Promoting economic development and "wealth creation" is one of the London mayor's three main functions – alongside taking care of the city's social and environmental development. The fact that London regularly tops major rankings of global financial centres is a key pillar of the city's wealth. It's a reason why international companies establish headquarters in London, providing jobs and wealth to the UK capital. And the election of Sadiq Khan as mayor bodes well for maintaining London's status as a global financial centre.
Khan's manifesto gave some insights into his plans for London's economic development. He emphasised infrastructure as his main priority – the need to work closely with Westminster to secure big projects and improve the transport networks that will be key for London's expansion and economic growth.
London's connectivity has been a key factor in its historic success as a financial hub. Its transport links with the rest of the UK and internationally have enabled it to export its skills and wares to new markets, as they have emerged. Keeping this transport system up-to-date is crucial for accessing both markets and talent. It is fundamental to creating and supporting jobs, enabling the capital to continue to spearhead the UK's economic growth.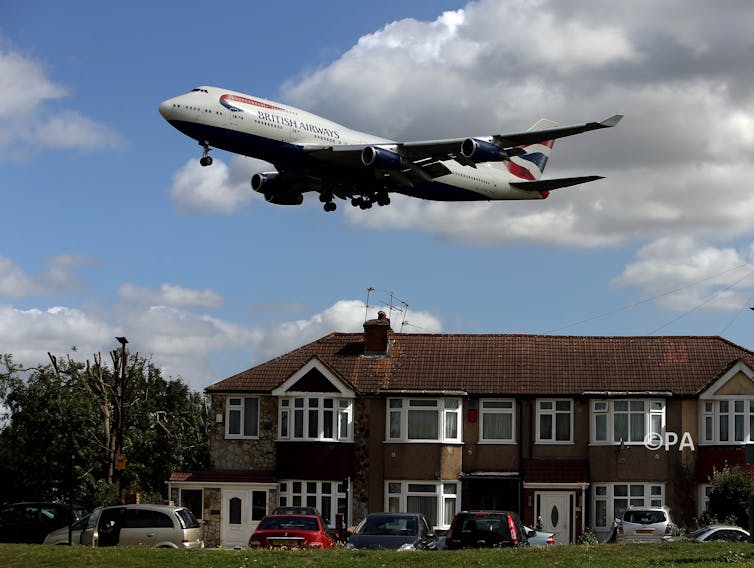 London's international air links are critical to the capital's financial health, and indeed for the UK's, economic success. London is currently at a competitive disadvantage as a result of its increasingly poor connections with growing markets in Asia and Latin America. The city's airports are operating very close to capacity and expansion is something that the new mayor must oversee.
Where this expansion takes place, however, is still being debated. Khan is opposed to the business consensus of a third runway at Heathrow. On the one hand, his victory could make it easier for the government to force through a Heathrow expansion. On the other, it could provide a united front that challenges the government and gets a second runway at Gatwick airport built. Either way, expansion is imperative for the city's economic well-being.
Business backing
Tellingly, the wider business community of the UK as a whole and specifically London has shown full faith in Khan as mayor. The Confederation of British Industry, the voice of big business, has said it looked forward to working with him on the issues required to retain London's global financial competitiveness.
As well as the backing of big business, Khan has also pledged to foster a friendly environment for start-ups, particularly in the fields of financial technology (or fintech). The momentum of London's FinTech ecosystem over the past few years has played a huge role in putting the capital's tech scene on the global map, bringing more financial startups to the country. This kind of innovation plays an important role in London retaining its strong position in global financial competitive rankings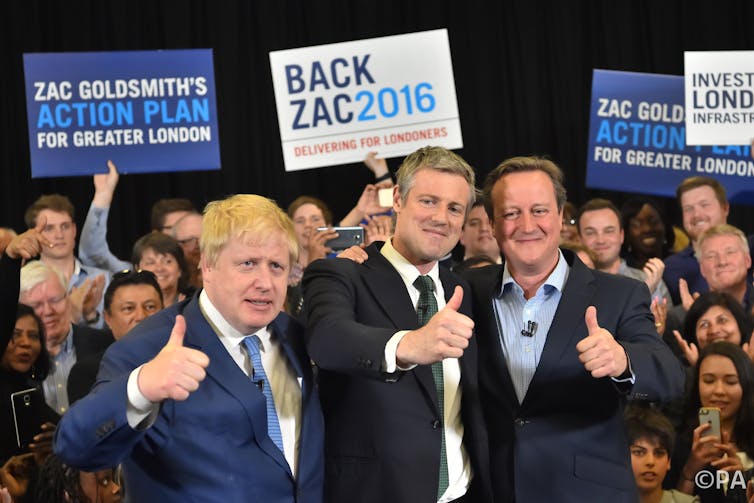 Of course a major challenge that Khan must immediately weather is the EU referendum. A Brexit vote is projected to majorly dampen the UK economy and London's in particular, in light of its reliance on the City and foreign investment.
Two in five of the 250 largest companies in the world with a main or European headquarters have it in London, according to a study by Deloitte. That is five times as many as pick Paris, the second most popular business city in Europe. And the gap grows even larger when looking at just the non-European companies, with 60% of them having their European headquarters in London. But there is no guarantee they will stay if Britain votes to leave the EU.
So the Khan victory is important for the campaign to stay in the EU and, ultimately, the capital's economy. The new mayor is unashamedly in the remain camp. He pledged to "stand up for the City and financial services – starting by playing a leading role in the fight to keep Britain in Europe".
A wider economic issue that Khan must tackle is housing and, specifically, affordable housing for all Londoners. Housing has become one of the city's biggest problems in recent times – not just because of soaring prices and rents, but also because much of the stock being built is luxury flats. Khan has pledged that half of new housing construction in London should be affordable to people on average incomes.
London has the distinction of being a global financial centre – it is the business capital not just of Britain, but of Europe and in many ways the wider world. As the new mayor recognised:
Retaining our place at the top is not a given. We need to work hard together to stay competitive, to increase productivity, and to make the most of opportunities for growth in our traditional and new industries. And we need to make it possible for all Londoners to reach the top, regardless of their background, race, religion or gender.
If Khan delivers on his promises to improve the city's infrastructure, allow new industries like fintech to flourish and increase the affordable housing that's available, London will succeed in retaining its status as the go-to global financial centre.