Before she died in September 2007 of melanoma attributed to solarium tanning sessions, 26-year-old Clare Oliver waged a public campaign from her hospital bed to raise awareness of the risks of using sunbeds.
Oliver called for a ban on solaria and expressed frustration that governments had failed to effectively regulate the industry despite knowing of associated risks.
Her efforts attracted significant media and public attention to scientific evidence about the dangers of sunbed sessions.
Politicians at state and federal levels were forced to address seeming official reluctance to regulate an industry that operated under a voluntary code of conduct despite constituting a significant and wholly avoidable risk for melanoma.
The significance of official reluctance to ban the industry has been magnified by findings of a recent Australian study on the links between sunbed use and early onset malignant melanoma.
Analysis on 604 diagnoses of melanoma in people aged 18 to 39 years in Sydney, Melbourne and Brisbane found the risk of early onset melanoma was 41% greater among sunbed users.
And the risk was roughly double for those who had undergone more than ten sessions in their lifetime.
Sunbed use is also estimated to be responsible for three-quarters of melanomas occurring among 18- to 29-year-olds who have ever used one, accounting for 16% of all melanomas diagnosed in this age group.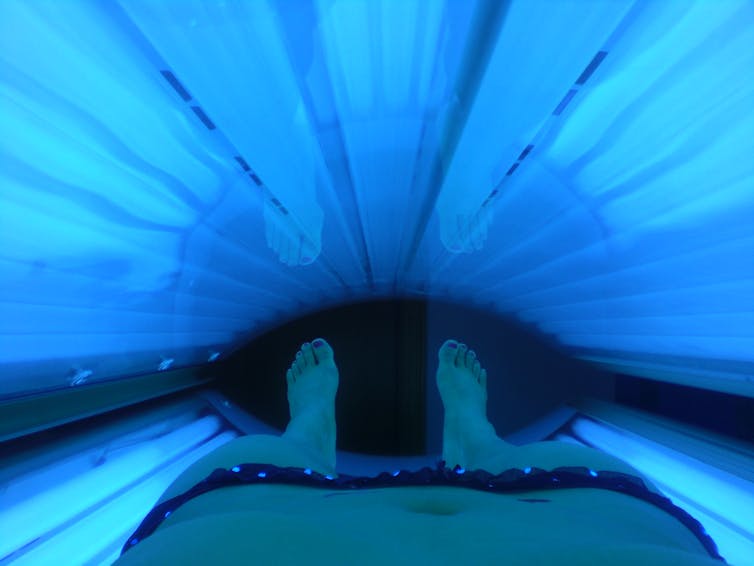 Failure of self-regulation
At the time of Clare Oliver's campaign, the solarium industry was expanding rapidly due largely to misguided perceptions about the cosmetic benefits of tanned skin.
The number of outlets in Melbourne, for instance, grew by more than five times between 1996 and 2006.
The industry's voluntary code of practice included guidelines on UV radiation, session length, and hygiene.
Potential users with Type 1 skin, defined by the World Health Organization (WHO) as skin that cannot tan and is most susceptible to sunburn, and those under 15 were prohibited.
Fifteen to 18-year-olds required written parental permission and all clients were to be informed of associated cancer risks.
But the code allowed for UV radiation levels five times higher than levels possible from sun exposure.
And assessments of solaria operations at the time found lax compliance with guidelines on users with Type 1 skin, age limits, informed consent, and posting of warning notices.
A survey in Melbourne, for instance, found:
over half the operations observed allowed teenagers access without parental permission;

90% allowed access to customers with type I skin and;

staff at three-quarters of solaria contravened the code by reassuring clients about the safety of sunbed tanning.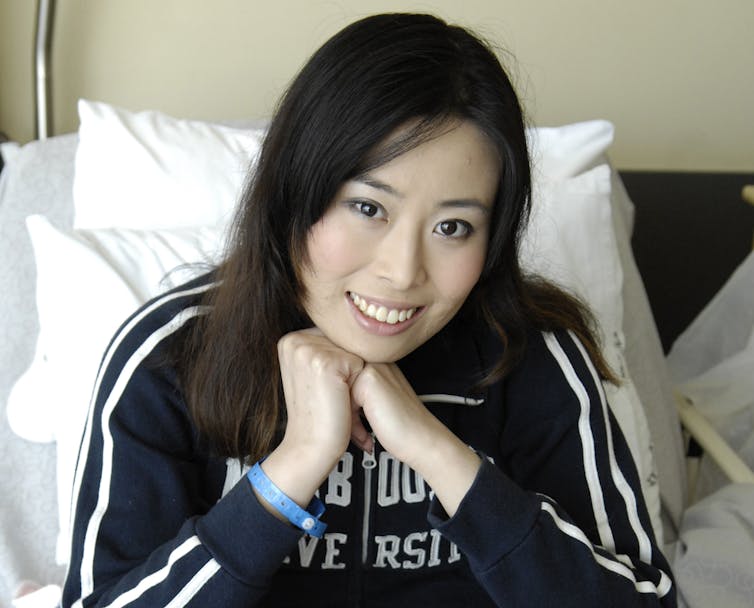 Steps in the right direction?
Since Clare Oliver's campaign, the Federal Court has ruled that the solarium industry made false and misleading claims on Internet sites about the safety of indoor tanning days after her death.
The Court required outlets to post signs informing customers of the risks associated with their facilities. And state governments enacted regulations, primarily around skin type and age.
Typically heralded as tough by policymakers, these regulations wouldn't have impeded Clare Oliver using solaria, as she was not fair-skinned and was 19 years old at the time of her sessions.
Worryingly, these regulations could also unintentionally reassure the public about sunbed use and potentially protect the industry from legal action.
Solarium numbers have dropped in the wake of unfavourable media attention and regulation, possibly by as much as one-third. But recent reports by the NSW Depart of Environment, Climate Change & Water pointing to poor compliance with new state regulations suggest key problems with the industry have not been adequately resolved.
Estimates of 281 new melanoma diagnoses and 43 related deaths in Australia annually due to solarium visits, raise the question of why governments fail to ban the industry outright.
Sunbed sessions offer no positive consequences while posing significant and wholly avoidable risks for melanoma.
Campaigns to convince people to reduce exposure to the sun have achieved mixed results but the solarium industry represents an easily managed risk factor if governments act decisively.
The demise of the industry would be mourned by few.