The Victorian Royal Commission into Family Violence on Friday turned its attention to public awareness campaigns and the vexed issue of how to change community attitudes in order to reduce rates of domestic violence.
The federal government has committed A$30 million to a campaign to raise awareness and encourage Australians to speak out against domestic violence.
Australia has had previous domestic violence awareness campaigns. There are also a number of organisations currently working to raise awareness. White Ribbon, a national initiative led by men to reduce violence towards women, for example, launched in 2003. And the 1 in 3 Campaign, which aims to raise public awareness of the existence and needs of male victims, launched in 2009.
So, what should a national, taxpayer-funded domestic violence campaign look like? And what can we hope to achieve?
Awareness-raising/media campaigns are difficult to evaluate and there is no clear evidence that, in isolation, they prevent violence.
There is some evidence that domestic violence campaigns targeting perpetrators can be effective, particularly when they focus on motivators such as the impact on children. There is also evidence that campaigns targeting discrete communities, such as university campuses, have been successful in changing attitudes towards observed violence.
However, what we need to do at a community level is to shift social norms and change behaviours – both complex outcomes that take more than just media messages. Many public awareness campaigns fail to bring about changes in attitudes and behaviours because they start from the flawed premise that just telling someone something is bad will make them stop doing it.
For awareness campaigns to succeed they need to:
ensure people can relate to the message
clearly communicate what the problem is and we want them to do
address the barriers (such as social norms)
provide services and resources to support behaviour change.
Public awareness campaigns work well when the target audience knows they are the target audience. This is easier when the target is a specific group (BreastScreen, for instance, is only talking to women aged 50 to 74), but harder when the target is the general population. It is difficult to develop a message that clearly talks to everyone. But if we are to achieve the goal of raising community awareness and changing community attitudes, we need everyone to be listening.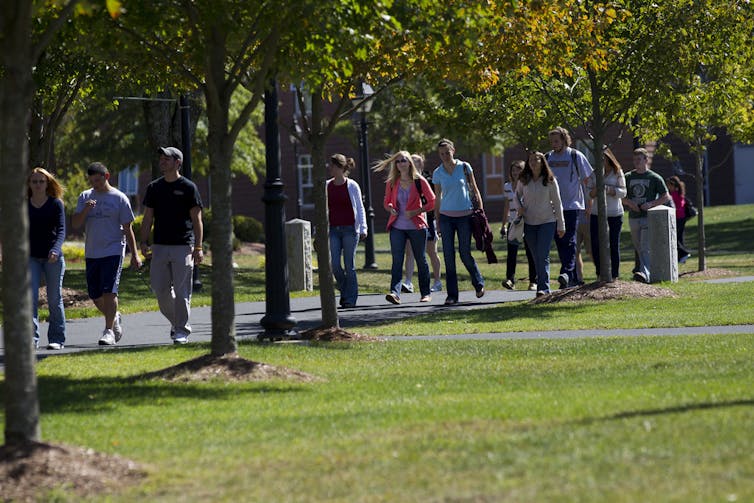 Public awareness campaigns work well when the behaviour they are discouraging is illegal and people believe they will be caught and punished. Drink driving campaigns work in part because they are implemented in conjunction with monitoring and enforcement. Secondary supply campaigns don't work in part because people are confident they won't get caught.
If a domestic violence campaign is targeting perpetrators, there are penalties for those convicted (although there is no doubt they are inadequate). However, when the campaign is targeting the broader community, there is no law against doing nothing (except for people working in professions that are required to report suspected child abuse). For the rest of us, there are no penalties for doing nothing, but a feeling of discomfort or embarrassment about doing something.
Public awareness campaigns work well when they are targeting a behaviour that is easy to understand and easy to detect. Anti-littering campaigns work in part because throwing rubbish out the car window is clearly "wrong" and is publicly visible.
Domestic violence happens in people's homes (so we generally don't see it occur) and the general public is not always sure what domestic violence is (is it when a man belittles his spouse or only if he hits her?).
At a community level, is it condoning domestic violence when we sing along to a misogynistic song? Is it when we rent a camper van emblazoned with "I've often wanted to drown my troubles, but I can't get my wife to go swimming?" Karen Edwards, whose daughter was drowned by her partner, thinks it is.
Public awareness campaigns work well when the target audience knows what it is we want them to do. The SIDS (sudden infant death syndrome) campaign was effective in part because the message was simple – put your baby to sleep on their back not their front.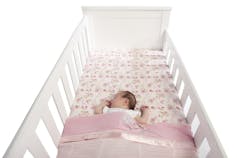 If we want to change community attitudes and behaviours in the context of domestic violence, we need to clearly communicate what we want the community to do. If we want them to speak up when they see or suspect domestic violence, we need to tell them what to say and who to say it to.
Public awareness campaigns work well when they are accompanied by resources and support services that assist the target audience to do what it is we are asking them to do. Anti-smoking campaigns have been successful in part because they have been accompanied by increases in the cost of cigarettes and the provision of services to help people quit.
If the audience is perpetrators, we need to provide referral pathways and anger management services. If the audience is victims, we need to provide counselling and accommodation services. If the audience is the general public, we need to ensure they have access to help lines and other resources for education and advice. Successful programs are also built on a platform of systemic change to address risk factors at the individual and community level.
There is no doubt that we need a government-funded awareness campaign to address domestic violence. However, we need one that has the maximum likelihood of making a real change (not just one that ticks a box on the list of recommendations).
Let's encourage our government to develop an awareness campaign that:
is carefully tested to ensure that it speaks to everyone in the community (not one that allows us to continue to see domestic violence as someone else's problem)
demystifies domestic violence, and expands our definition beyond physical violence to any deliberate action that causes physical or emotional harm
convinces the community that it is wrong to condone domestic violence of any form; we may not be able to legislate against doing nothing, but we need to make it socially unacceptable
clearly communicates what we want the community to do and gives them confidence to do it
is accompanied by adequate resourcing of on-the-ground services (for victims, perpetrators, and the broader community).
---
The National Sexual Assault, Family & Domestic Violence Counselling Line – 1800 RESPECT (1800 737 732) – is available 24 hours a day, seven days a week for any Australian who has experienced, or is at risk of, family and domestic violence and/or sexual assault.