The very public spat between Italian design duo Dolce & Gabbana and pop superstar and UK national treasure Sir Elton John over Dominico Dolce's comments about gay parenting, IVF and traditional families has caused a storm in the media and on Twitter with accusations flying in both directions. In an Instagram post on Sunday, John said: "How dare you refer to my beautiful children as 'synthetic'".
The fallout comes in the context of the fashion label's traditional family collection at Milan Fashion Week earlier this month – models, some pregnant, hit the runway with their babies and children, epitomising the duo's ideas on what makes a family.
John's celebrity friends – including former Dolce & Gabbana face Victoria Beckham – have come out in support of his call for a boycott of the brand, as has the LGBT community. The Twittersphere erupted with consumers backing John after his Instagram post.
Hilariously, there were plenty of comments about the prices of Dolce & Gabbana products being a far more effective barrier to buying the brand than any celebrity-led boycott might be.
John's call for a boycott of the brand is an interesting one for the fashion industry. Consumer boycotts of fashion brands and retailers have a sad history. There are very few boycotts of fashion – barely any of them work.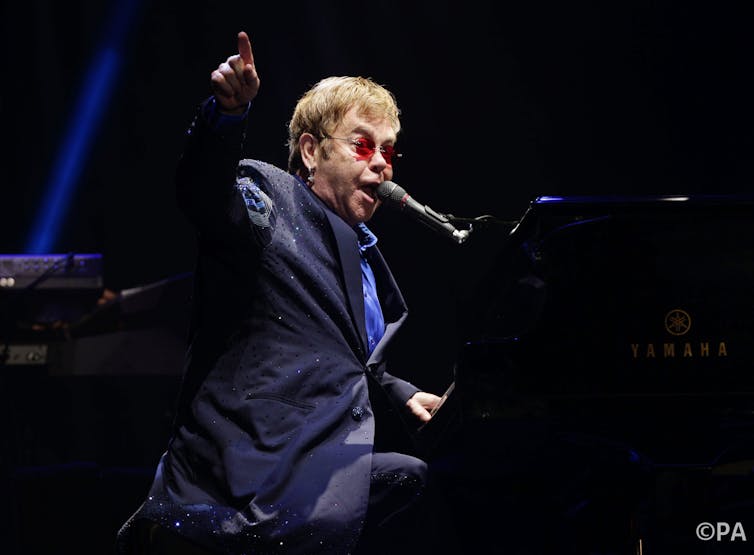 How many shoppers pulled their loyalty from high street retailers after the Rana Plaza tragedy in Bangladesh in spring 2013? It killed almost 1,138 people, many of them working in clothing manufacturing for UK, European and US brands. Sure, there were some. But these few people hardly stopped Primark, for example, from increasing sales and profits and expanding the business internationally in the ensuing two years.
While other controversies over sustainable supply chains – from child labour to toxic dyes – do cause media storms and embarrassment to the fashion industry, it's debatable how much impact they actually have on the business of fashion brands and retailers.
There are plenty of mea culpas along the way, plenty of compensation packages. And, to be fair, the fashion industry does want to and is endeavouring to clean its supply chain.
Animals win more hearts
But it's animals rather than people that seem to gain more impact among fashion companies as a result of high profile campaigns. Recently, the use of angora hit the headlines following a People for the Ethical Treatment of Animals (PETA) film that led to swathes of UK high street stores and brands – Marks & Spencer, Next, Whistles, Topshop, H&M and Primark among them – banning use of the wool.
Back in 2004, a campaign by The Coalition to Abolish the Fur Trade successfully persuaded the Inditex Group, which names Zara among its fascias, to ban use of all fur. Zara has also just joined the ban on the use of angora.
Dolce & Gabbana are estimated to be worth $1.65 billion each and are the 27th richest men in Italy, according to Forbes. Their business is wide covering men's and women's wear, kidswear, accessories and myriad licensed products – not least among them perfumes.
It would take an extremely effective and extensive boycott for the row with Elton John to adversely affect the Dolce & Gabbana business. After all celebrities, frequently, do not even buy the designer fashion they wear – they are gifted clothing to wear at high profile events.
Despite support for the Dolce stance there will, of course, be PRs putting crisis management plans into effect this week, aiming to protect the reputation of the brand and its future sales.
So will a few celebrities stopping wearing the clobber really hurt the brand? This will only happen if this war of words stops regular consumers from buying a Dolce & Gabbana perfume or a bag. And I somehow think this is unlikely to happen – particularly when the person who calls the boycott is seen with a D&G shopping bag a day after the initial spat.