Barack Obama is visiting Myanmar on 19 November – the first sitting US President ever to do so. How will this historic visit shape US-Myanmar relations? And how is China likely to react?
Obama is meeting President Thein Sein and opposition leader Aung San Suu Kyi. The trip is an important symbol of re-engagement with Myanmar; a spokesman for Myanmar's Presidential Office has indicated that Obama's visit "is warmly welcomed". Certainly, Myanmar officials will be hoping that it indicates a US willingness to build diplomatic ties and (in particular) trade and investment relations, now that sanctions have been dropped.
Indeed, prominent US companies such as Coca-Cola and General Electric are reportedly intending to do business in Myanmar. Visa and Mastercard have made arrangements with local banks to start issuing credit cards. The financial press has enthusiastically pointed to investment opportunities in the under-developed country.
On the strategic side, Myanmar has been invited to observe the Cobra Gold military exercises in Thailand next year, in a sign that defence relations with the US have thawed. Myanmar's participation is likely to focus on humanitarian assistance and disaster relief.
But all this eagerness to engage Myanmar economically and strategically should, I believe, be tempered a little. The reforms in Myanmar should be applauded, but much work remains to be done in mitigating the military's influence on politics. The government elected in March 2011 is nominally civilian, but is dominated by the military junta's proxy party, the Union Solidarity and Development Party. The military dominance of the political scene was not simply eradicated with the installation of Aung San Suu Kyi into parliament.
Moreover, serious human rights concerns persist. In particular, the violent clashes between Rohingya Muslims and majority Buddhists in the southwestern Rakhine state cannot be ignored by international partners. Hillary Clinton has indicated that Obama will "of course" raise this issue with Thein Sein. And the fact that he is meeting with Aung San Suu Kyi suggests that the US remains engaged in human rights issues. But Obama should ensure that the corporate ebullience in regard to investment opportunities in Myanmar remains cautious. The Myanmar government should be encouraged to continue to reform – not given the signal that progress thus far is sufficient. And reforms can always backslide.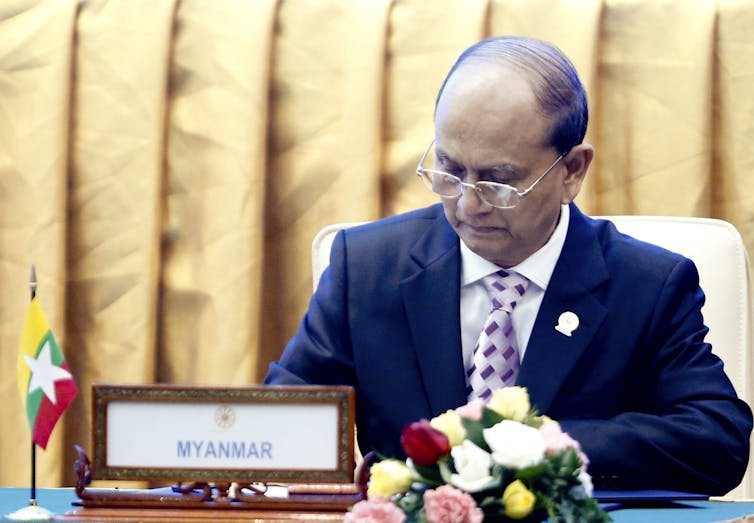 Obama's Southeast Asia trip is, more broadly, a symbol of the so-called "pivot" by the US towards the region. Following his visit to Myanmar, Obama will go to Thailand and Cambodia. The ASEAN Summit and associated meetings, including the ASEAN-US leaders meeting and East Asia Summit, will take place in Phnom Penh. This re-orientation by the US towards the region is likely to be welcomed by ASEAN leaders, and regarded with some suspicion by China. Indeed, Obama is visiting three countries with close ties with China.
The South China Sea issue is likely to feature prominently on the agenda of these meetings. At the most recent ASEAN Summit in April 2012, the leaders were unable to release their usual Joint Communiqué because of this issue. Significantly, the fact that Cambodia is currently ASEAN Chair, and has close China relations, had a bearing on this (lack of) outcome. Phnom Penh will not support antagonistic moves towards China; in April it refused to allow Vietnam and the Philippines to mention specific skirmishes with China in the South China Sea.
However, the ASEAN leaders will want to demonstrate some progress at this Summit. Obama is likely to encourage this, given the US interest in freedom of navigation in the region. While the US and China jostle for influence in Southeast Asia, the ASEAN leaders will be pleased to welcome the attention. Historically they have sought to balance the influence of major powers, and after the meeting they will hope to be able to pronounce a renewed enthusiasm for economic and strategic cooperation in Southeast Asia – that is, if they can keep the South China Sea issue from becoming another diplomatic embarrassment.