The world of aesthetic surgery owes a lot to Ivo Pitanguy, his many grateful patients owe more, not least for his role as a champion of the "Brazilian butt lift". The International Society of Aesthetic Plastic Surgeons has over 3,000 members from 14 countries and has itself massively contributed to global education in aesthetic plastic surgery for over 43 years. Although not a founding member, Pitanguy was a senior honorary member of the organisation for many years, right up until his recent sudden death aged 93 following the opening ceremony of the 2016 Olympic games in Rio de Janeiro. The day before, he had held the Olympic torch.
Born in Belo Horizonte, Brazil, in 1926, Pitanguy was inspirational in championing the philosophy of making people feel better on the inside by making them look good on the outside. He trained in plastic surgery in the UK and US before returning to treat patients of all social classes suffering from illness and deformity in his beloved Brazil, often for free. Recently, he told an international conference:
One day, it will be clear that aesthetic surgery brings the desired serenity to those that suffer by being betrayed by nature.
Such was his magnetic personality and earned respect that his Clínica Ivo Pitanguy became renowned as a training centre of excellence for plastic surgeons from all over the world. The Pitanguy library at the clinic is a testament to the great man and his many publications and chapters in authoritative books. Among them are contributions supporting polyurethane breast implants as being safer than traditional silicone ones, with 17-times fewer complications.
The Brazilian factor
Even in the late 20th century, facelifts often involved aggressive dissection and a three-month recovery period. Modern, less aggressive techniques championed by Pitanguy mean safer surgery but with similarly long-lasting results. The key is less trauma and less dissection. Mini-facelifting involves far less soft tissue undermining but is an effective way of elevating the tough membrane layer deep within the cheek known as the SMAS layer (Sub-muscular aponeurotic system) and closing dead space via elevation of skin and underlying soft tissues. Mini-facelifting takes anything from one to three hours to perform but is now the vogue with faster recovery times, less swelling and high satisfaction among patients.
The modified Brazilian abdominoplasty, also championed by Pitanguy, is now the technique of choice for tummy tuck operations. This was developed directly after a 2008 presentation by prominent Brazilian surgeon, Erfon Ramos, lecturing at a ISAPS meeting in Melbourne, Australia. The usual 20% complication rate following conventional abdominoplasty, that is still unfortunately seen in the UK and other countries, is reduced to less than 1% if the modified Brazilian technique is used. This is a major risk procedure for those contemplating cosmetic tourism to a country not practising the modified Brazilian procedure.
Of course, buttock augmentation with implants or fat grafting is now routine throughout the world, especially given the rise in weight loss surgeries – but was championed by Pitanguy, the greatest of many brilliant Brazilians. Implants are now inserted intramuscularly within the gluteus maximus muscle and autologous fat grafts are used to compliment the fullness and shape of the overlying soft tissues. The ideal buttock shape was well described by Brazilian plastic surgeons, such as Pitanguy and others, but also credit must be given to US-based surgeon Tino Mendietta.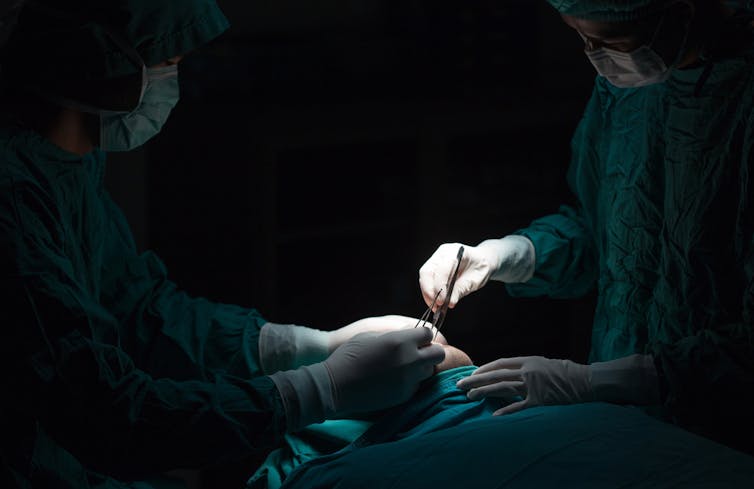 Quality control
Concomitant with advances in levels of surgical skill and developments in technique, cosmetic surgery is also now available to the many and is no longer the exclusive preserve of the rich because it is readily available and often affordable if researched correctly. Indeed, Pitanguy regularly offered his services for free. Rising numbers of procedures are being recorded annually throughout the world and the international spotlight remains on who is qualified to perform these procedures and what constitutes a recognised training programme or qualification.
According to the ISAPS, the majority of countries have a five or six-year plastic surgery training programme with an exit exam but many have no training programme at all. Membership of the ISAPS is only available to surgeons meeting strict criteria, but untrained and often unscrupulous "surgeons" have also joined the gravy train, putting patients at huge risk. Vulnerable patients must be better protected.
Education, training and the transfer of knowledge and skills to young plastic surgeons were always at the forefront of Pitanguy's thoughts – but he also cared for people and patients. His many friends from around the world will miss him, but his memory will live on. Those of us privileged to have even briefly met him are grateful for his inspiration and lead – and hope to emulate his high professional standards.