The Oscars success of Sebastián Lelio's film, A Fantastic Woman, couldn't be more opportune in its timing. Since its release in February 2017, the movie's impact has been gradually gathering pace – since being awarded the Silver Bear for best screenplay at the Berlin Film Festival in February 2017, the film has won a dozen awards and been nominated for plenty more, including for best picture in a foreign language at the Golden Globes.
But it is the Academy Award that brings with it the most international recognition – and this may be critical for gender politics in Chile, where the outgoing president, Michelle Bachelet, has vowed to pass a Gender Identity Bill before she leaves office on March 11 this year. The incoming president elect, Sebastián Piñera, meanwhile, has already pledged to block the bill's passage through Congress when he assumes power.
A Fantastic Woman (Una Mujer Fantástica) trails Marina, a trans woman – played by trans actress Daniela Vega – in the days following her partner's sudden death. It places particular emphasis on her exclusion from the funeral and wake, but also presents some of the brutality she faces at the hands of her lover's family members and the police. As such, the film gives some insight into the violence that trans people face in their daily lives in socially conservative countries such as Chile.
Lengthy struggle
Prior to Chile passing its long overdue anti-discrimination law in 2012 and a law recognising same-sex unions in 2015, the country had been considered a laggard in relation to advancing LGBTQ rights, in comparison to its more progressive neighbours.
Chile was the first state to be condemned by the Inter-American Court of Human Rights for violating a person's human rights on the basis of their sexual orientation in Atala Riffo and daughters vs Chile in 2012, when the Chilean supreme court denied Riffo, a judge, custody of her three children on the basis of her sexual orientation. Social conservatism has thus also been a prominent feature of the Chilean political sphere in hampering legislative advances for LGBTI people.
On January 23, before the Chilean congressional summer break in February, the bill was passed by the lower house by 68 votes to 35. However, achieving a successful outcome for the Gender Identity Bill before March 11 is an ambitious task – as it has yet to return to the Chilean senate's Human Rights Commission. This commission has proved to be the main stumbling block since the bill's introduction before Congress in 2013. Headed up by Jacqueline Van Rysselberghe Herrera – who is also president of Chile's most right-wing and Catholic party, the Independent Democratic Union (UDI) – the commission has been accused of implementing a series of delaying tactics following a freedom of information request by the Fundación Iguales (We Are All Equal Foundation).
These include discussing the bill only 11 times during 2016, commission members failing to attend sessions so as to ensure that meetings aren't quorate, and repeatedly presenting the same or similar indications for discussion, according to the former president of Iguales, Luis Larraín.
Question of identity
Importantly, therefore, the film returns trans issues to the public sphere at a key moment. Even if, as seems likely, the law is not passed by March 11, the film and its accolades have brought trans stories and realities to the fore. The film highlights the social limbo that trans people occupy in Chilean society. While legal recognition cannot remedy that social limbo alone, it does provide trans people with rights that most currently lack. In the first instance, it gives trans people the right to self-determination in their gender identity and expression, and a legal identity which facilitates their inclusion in educational and medical contexts and the labour market.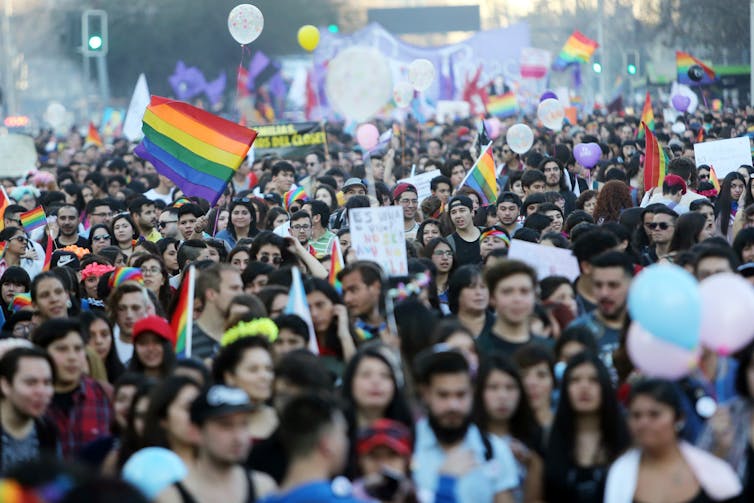 Research conducted in the late 2000s demonstrated the extreme levels of exclusion of trans people from education, health services and employment – often due to the divergence between their legal and their lived identities.
This was further heightened by the excessive reliance on ID cards in daily life to access such services. The expensive and personally onerous judicial process to secure a legal recognition was often beyond the reach of many, not least as gender reassignment surgery was largely a prerequisite for obtaining a favourable legal outcome. With Chile's privatised health service, raising the money to pay for the then necessary medical procedures to secure a legal name and gender change were extremely problematic.
Class status and the stage at which an individual underwent their transition also often influenced differential access to the process. Leaving this matter to judicial decision-making has also meant that differentiated patterns of citizenship have emerged for trans (and also intersex) Chileans. Some judges authorised name and gender changes, while others only authorised name changes, and some judges also rejected petitions.
What the gender identity law currently proposes is an administrative process that is much less invasive than the current ad hoc system. In the late 2000s, trans people were subjected to highly invasive and degrading physical examinations to provide medical evidence of the extent of the gender conforming surgery undertaken for judges overseeing the cases. Though practices have slowly improved with the passing of certain directives, such as educating practitioners to use trans people's social names over and above their legal ones, the process still strips trans people of numerous rights – including their right to dignity. Though not as comprehensive as the Argentine Gender Identity Law passed in 2012, it is still a big step for a country known for its conservatism.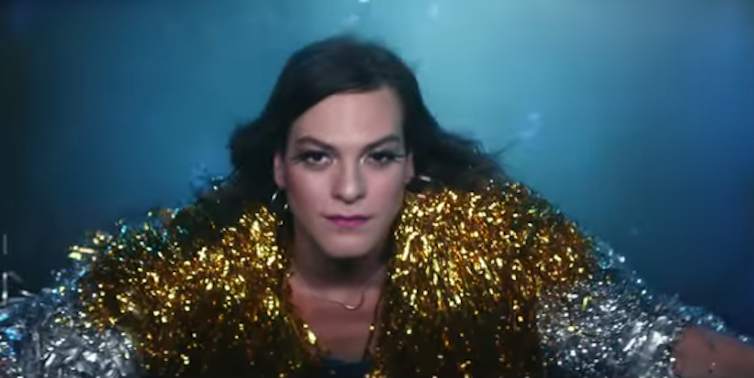 Marina's story, as told in Una Mujer Fantástica, is central to educating diverse Chilean populations, including more conservative people, about the complexities of living on Chile's margins and the need for transgender rights to be formally enshrined in law.
Daniela Vega's voice is now the one resonating internationally. While she may not have expected to be catapulted into the international limelight, her presence and ability to tell her story should give significant symbolic capital to activists fighting on the domestic front to secure rights under the gender identity bill. Though her character's experiences pale in comparison to some of the atrocities suffered by trans Chileans, her story will be central to earning the favour of those who have been stalling the passing of this bill.