Pharmacists are among the most trusted professions in Australia, regularly coming in the top ten of the annual Reader's Digest survey alongside paramedics, fire fighters, pilots and assorted medical professionals.
This makes it all the more frustrating to hear about a new partnership between the Pharmacy Guild of Australia, (which represents about 90% of commercial pharmacy owners) and Blackmores.
The partnership aims to up-sell supplements to customers when getting a prescription filled.
From October, pharmacists' computer systems will prompt them to discuss a Blackmores Companion range product with patients picking up a prescription for one of four popular medications.
Patients will also be given a leaflet explaining how the supplement can alleviate the side effects of the medications.
The Blackmores Companion range will carry the Pharmacy Guild's Gold Cross logo.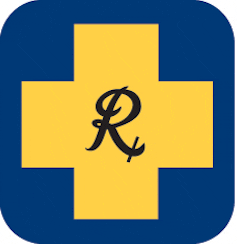 Christine Holgate, CEO and managing director of Blackmores, told Pharmacy News the range gave Blackmores the opportunity to provide the "coke and fries" for these pharmaceutical medicines while "also providing a new and important revenue stream for community pharmacy".
The Pharmacy Guild has denied the scheme is commercially motivated but President Kos Sclavos told Pharmacy News the deal represented a "huge opportunity for the male market", as many men are reluctant to see a GP and may be more likely to visit a pharmacy.
It doesn't take a genius to figure out this scheme is potentially very lucrative. Particularly when the new line of supplements are designed to be paired with prescriptions for statins, antibiotics, anti-hypertensives and [proton pump inhibitors](http://www.virtualmedicalcentre.com/treatments.asp?sid=88&title=PPIs-(Proton-Pump-Inhibitors) for gastrointestinal disorders.
These are all very popular pharmaceuticals, which account for more than a third of the 183.9 million scripts dispensed in Australia every year.
The Pharmacy Guild has always maintained that it's more concerned about patients' health outcomes than profit. And this drove its 2009 fight against a proposal for Big Supermarket to include pharmacies within their operations.
At that time, the Guild argued the objectives of supermarkets and pharmacies were incompatible because supermarkets had to put the interests of shareholders first and make a profit.
Pharmacists, on the other hand, were primarily concerned about their patients' health.
I'm sure all good pharmacists care about their patients but in this deal, the Guild is clearly putting profits first.
But let's consider for a moment that the Guild does have the best interests of patients at heart when they recommend a $15 bottle of CoQ10 with your statins.
So what is the evidence for the new Blackmores Companion range?
• "BIOTIC Companion" is what the pharmacist is encouraged to recommend for patients picking up a prescription for antibiotics.
It contains the probiotic strain Lactobacillus reuteri to reduce antibiotic-associated bloating, flatulence and diarrhoea.
While there is some evidence that certain probiotics may reduce the incidence of antibiotic-associated diarrhoea in some people, their routine use for this purpose isn't recommended by medical authorities.
There have been a few cases where probiotic organisms have invaded the gut of immune-compromised patients and caused serious blood-stream infections.
• "ANTIHT Companion" will be recommended for patients with prescriptions for blood pressure-lowering medication. It contains zinc gluconate, which is claimed to complement the use of antihypertensives.
While there are occasional reports that antihypertensive therapy may lower zinc levels I'm unaware of any independent medical authority recommending routine zinc supplementation with anti-hypertensive therapy.
• "STAT Companion", containing Coenzyme Q10 and vitamin D3, will be recommended for patients picking up a script for statins to lower cholesterol.
There is variable evidence that Coenzyme Q10 and/or Vitamin D is useful for treating statin-associated myopathy (muscle pain), which is rare and usually only occurs with high doses of statins.
The routine use of CoQ10 and Vitamin D in statin-treated patients is not recommended by medical authorities.
• "PPI Companion", which contains magnesium will be recommended to aid use of proton pump inhibitors (PPIs).
While there are occasional reports of clinically significant magnesium deficiencies in patients receiving long-term PPI therapy, the remedy is to stop the PPI, not routine supplementation with magnesium.
The fine print of the material provided by Blackmores contains a statement that if a nutritional deficiency is suspected, pharmacists should refer customers to their GPs for further investigation.
It's likely pharmacists do this anyway, since part of their role in primary health care is to discuss the possibility of serious medication-related complications with their customers and, where necessary, refer them back to their GP for appropriate investigation.
What should not be part of their role as trusted health professionals is dishing out "companion supplements" as the "fries and Coke" of prescriptions in order to "give pharmacies a new revenue stream". The practice lacks an evidence base and is unethical.
It may put added financial burdens on patients who feel compelled to buy these products. It also adds unnecessary complexity to patients' often complicated combinations of medications.
This "initiative" by the Pharmacy Guild and Blackmores deserves wide condemnation.