International Women's Day is here and with it the aspiration for workplace equality by 2030 – highlighted by its accompanying slogan of "Planet 50:50". But the harsh realities of many workplaces might lead a lot of working women to feel like that hope is pure science fiction.
After all, it took nearly 50 years for the African-American women scientists who helped NASA land astronauts on the moon to get public recognition with the release of film Hidden Figures. And who would have thought that five new Lego figures championing that very achievement would have so much significance in representing the visibility of female achievements in the workplace?
As I work as a mountain professional, I am actually living on Planet 85:15. This is the current men to women ratio of qualified outdoor climbing and mountaineering instructors in the UK – a figure that has remained relatively unchanged for 25 years.
A recent study by the Institute for Outdoor Learning highlighted a disparity between men and women when it comes to agreeing who is actually responsible for gender equity in the outdoor working environment. The report states: "Fewer women 'see' themselves in leadership positions – the pathways to positions with greater responsibilities are often less obvious for women and supportive networks may be absent. Many women lower their expectations of what they can achieve."
This is not dissimilar to other professions and a report published on women in sport highlights how the number of women getting top jobs at UK sporting bodies does not meet new governmental guidelines. It is no surprise then that the gender parity agenda in outdoor leadership and organisations has failed to fully launch.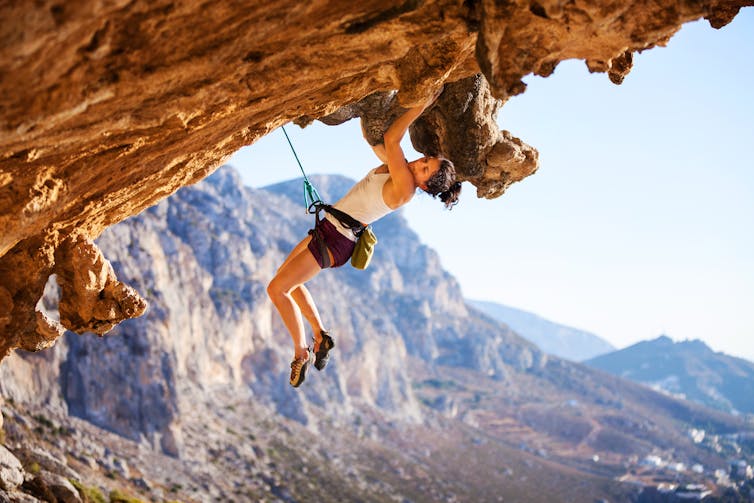 But if we want to recognise women achieving key leadership roles, then we need look no further than the recent appointment of Cressida Dick. As the news coverage stated, she is "the first female Met Police Commisioner". Yet, use of the term "first female" is problematic – paralleling debates in climbing – with the use of the term "first female ascent". Many women in climbing don't want to be recognised as the "first woman" to complete a climbing route already achieved by a man.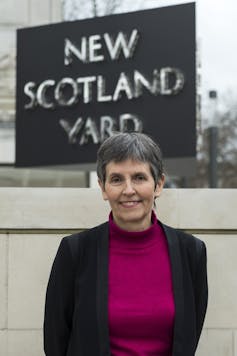 It could be argued this is a real movement towards Planet 50:50 whereby women equally take part in a physical activity that challenges perceptions about women's bodies, such as strength and power. However, if we lived on Planet 50:50 then the headlines would simply state the new Met Police commissioner was Cressida Dick. The associated label of being a female is irrelevant. But we know in the unequal world of gender the fact a woman has achieved this role is a significant move towards greater equality.
We also need to determine how we actively address unconscious biases in the workplace. For example, I recently added my job title as a university lecturer to my Facebook page – only to find a picture of a white, middle-aged bearded man automatically representing me in my job on my main profile. It was an image the social network believed represented the job. I was irritated but not be surprised as I also live on Planet 78:22 – academia. This figure represents the ratio of men to women professors in UK higher education.
I raised it with Facebook and was pleased to see some months later the picture had become an empty classroom. But if the job of a professor is still associated with white men, should the image instead include a woman to purposefully challenge unconscious gender assumptions? Or does that buy into gender biases in itself?
And if a female professor is pictured will she then get criticism and comments about what she looks likes and the clothes she wears – as opposed to commentary on her academic achievements? Maybe it's just more straightforward not to ask these questions and stay with what we know. But an empty classroom offers a different starting point and it's redefining the starting points that offers foundations for addressing inequity in leadership and the workplace.
So how do we work towards Planet 50:50? Well, one thing we don't do is ignore men when it comes to research. I undertook a study for a national campaign to encourage women to do more sport. It might have been assumed that research on men was not on the agenda – but it was. Although such an approach could be criticised, including men's perspectives can be helpful as it provides a barometer of where things stand, gives a message that men have a role (one maybe different to what they think) and offers insight into developing strategies for achieving gender parity.
Mentors
So what can employers do to improve the gender balance in leadership? Mentoring could be a step in the right direction. Along with campaigns like "This Girl Can", organisations need to develop gender inclusive leadership practices for male mentors. I am glad to say a national outdoor organisation is currently involved in a project on this to work to help acheive this.
And if I told you that Planet 94:6 was the reality for women at the highest level of mountaineering leadership in the UK then you might fully appreciate the real mountain of gender inequality that still lies ahead.