La question de la limitation de vitesse, que ce soit sur route ou plus récemment sur autoroute, fait l'objet de nombreux débats publics depuis plusieurs années.
Dans son étude sur les avantages et les inconvénients économiques et sociaux de la mesure, le ministère de la Transition écologique estimait en 2018 qu'elle pourrait être socialement coûteuse, le surcroît de temps de transport alourdissant d'autant la fonction de production. Pourtant une autre interrogation, démocratique cette fois, émerge : l'inefficacité économique peut-elle se justifier face au réchauffement climatique ?
---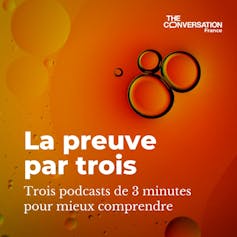 La preuve par trois : les experts de The Conversation déclinent 3 aspects d'une question d'actualité en 3 épisodes à écouter, à la suite ou séparément ! Dans cette série, Julien Pillot, enseignant-chercheur à l'INSEEC School of Business & Economics, revient sur trois propositions formulées par la convention citoyenne pour le climat : la controversée limitation de la vitesse maximale autorisée sur autoroutes, les mécanismes d'incitations pour les véhicules propres et le projet de taxe aux frontières.