Le succès d'Amazon repose sur sa capacité à faire coexister deux business model : d'un côté, un modèle de distribution classique, et de l'autre, une marketplace (place de marché) sur laquelle des vendeurs indépendants se positionnent pour faire connaître leurs produits et sur lesquels le géant de l'e-commerce prélève une commission lors d'un achat.
Cette dernière stratégie lui permet de proposer une offre extrêmement étoffée, mais aussi de sélectionner les produits phares sur lesquels il pourra déployer une politique de prix plus agressive que la concurrence. Comme le dit le fondateur Jeff Bezos, « vos marges sont mon opportunité »…
---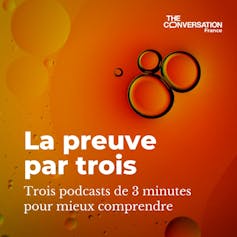 La preuve par trois : les experts de The Conversation déclinent 3 aspects d'une question d'actualité en 3 épisodes à écouter, à la suite ou séparément ! Dans cette série, Julien Pillot, enseignant-chercheur en Economie et Stratégie à l'INSEEC School of Business & Economics, décrypte les stratégies des géants du numérique pour devenir incontournables chez le consommateur au travers l'étude de trois cas : Uber, Airbnb, et Amazon auquel est consacré ce troisième épisode.