L'actualité économique de ce début d'année 2019 a été marquée par la forte chute du cours de l'action Apple, qui a connu sa pire séance en 6 ans avec un recul de près de 10 % le 3 janvier. Si cet évènement est lié à des prévisions de résultats revus à la baisse ainsi qu'au ralentissement de la croissance chinoise, il fait surtout suite à plusieurs signaux d'inquiétude autour de capacités d'innovation de la firme à la pomme.
Pour aller plus loin
Articles publiés sur The Conversation évoqués dans ce podcast :
Cours de bourse de l'action Apple depuis un mois :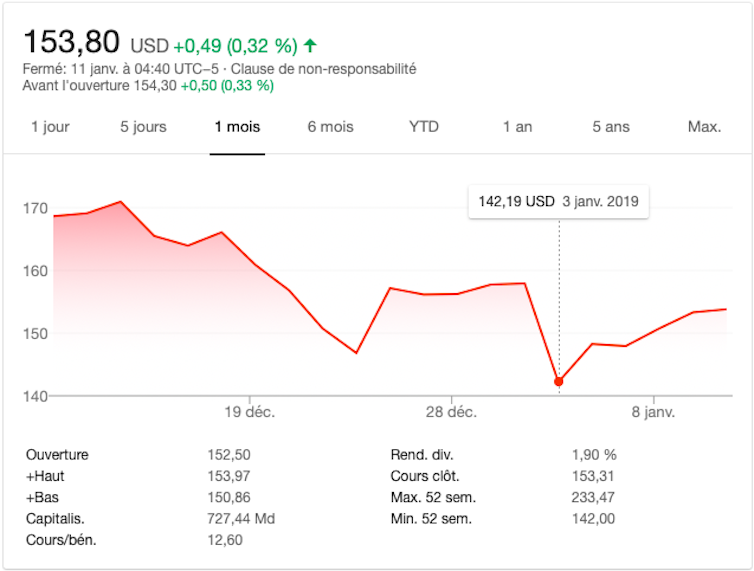 Apple dépassé par Huawei au deuxième trimestre 2018 sur les ventes de smartphones :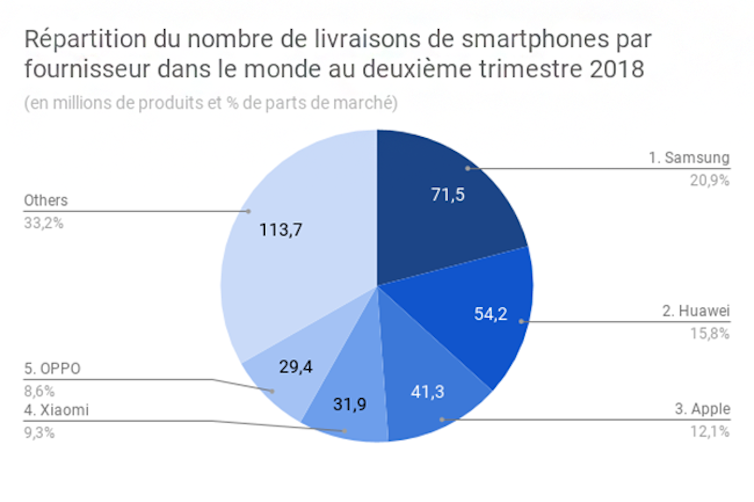 Part des revenus nets tirés de la vente des différents produits et services dans l'ensemble des revenus d'Apple :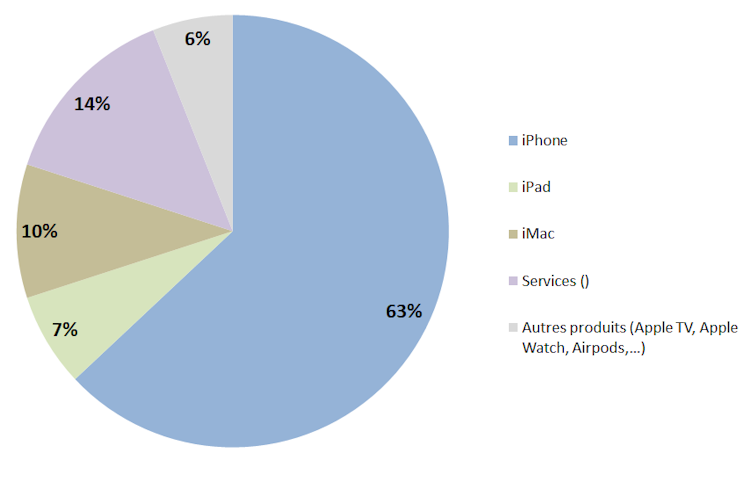 ---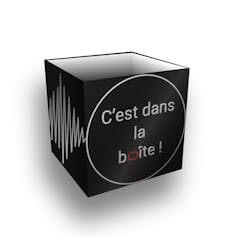 « C'est dans la boîte ! », le Podcast de la stratégie d'entreprise signé The Conversation France, vous propose l'étude de cas d'une multinationale bien connue des consommateurs et des citoyens. Julien Pillot, enseignant-chercheur à l'INSEEC School of Business and Economics, et Thibault Lieurade, chef de rubrique Économie + Entreprise, vous donnent rendez-vous deux fois par mois pour décrypter les aspects stratégiques les moins visibles… qui sont aussi les plus essentiels !