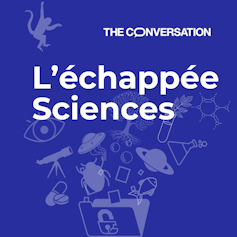 Découvrez le nouveau podcast de The Conversation France : « L'échappée Sciences ». Deux fois par mois, un sujet original traité par une interview de scientifique et une chronique de l'un·e de nos journalistes.
---
---
Pour le premier épisode de « L'échappée Sciences », on s'intéresse avec Lisa Poncet, doctorante en neuroéthologie au laboratoire Ethos, à l'intelligence animale. La chercheuse nous révèle les secrets des impressionnantes capacités cognitives des seiches avec lesquelles elle travaille dans son laboratoire de Caen.
Dans le cadre de ses travaux de thèse, elle compare les capacités des seiches avec celles des poulpes, dont nombre de documentaires et reportages nous vantent l'intelligence. Que ce soit au niveau de la mémoire ou de la capacité à prévoir le futur, vous allez découvrir que les seiches ne sont pas en reste !
---
Read more: Comment écouter les podcasts de The Conversation ?
---
Pour notre chronique, on sera de retour sur et sous terre pour évoquer l'intelligence collective des fourmis, en nous plongeant dans les travaux de l'écologue Franck Courchamp et sa bande dessinée réalisée avec Mathieu Ughetti, La Guerre des fourmis.
Bonne écoute !
---
Crédits : Animation et conception, Benoît Tonson et Jennifer Gallé. Réalisation, Romain Pollet. Musique du générique : « Chill Trap » de Aries Beats.