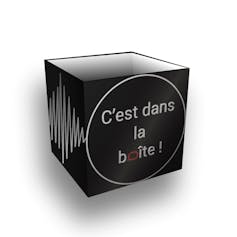 « C'est dans la boîte ! », le Podcast de la stratégie d'entreprise signé The Conversation France, vous propose l'étude de cas de multinationales bien connues des consommateurs et des citoyens. Julien Pillot, enseignant-chercheur à l'INSEEC School of Business and Economics, et Thibault Lieurade, chef de rubrique Économie + Entreprise, vous donnent rendez-vous deux fois par mois pour décrypter les aspects stratégiques les moins visibles… qui sont aussi les plus essentiels !
Retrouvez tous les épisodes précédents sur The Conversation France, Deezer et Spotify.
---
Pour ce dernier numéro avant la trêve estivale, nous vous proposons de revenir sur l'un des évènements de l'actualité économique française les plus marquants depuis le début de l'année 2019 : le mariage avorté, début juin, entre Renault et le groupe Fiat-Chrysler sur fond de tensions au sein de l'alliance entre le constructeur français et le japonais Nissan.
Même si des synergies intéressantes auraient pu voir le jour, le projet présentait toutes les caractéristiques du mariage impossible, entre affaire Carlos Ghosn, stratégie de montée au capital de l'État actionnaire français, ou encore frictions culturelles. Sans oublier que de nombreux cas emblématiques sont là pour nous rappeler que les alliances entre égaux, comme cela avait été annoncé… n'existent pas !
Alors, ce projet de mariage avec Fiat-Chrysler était-il solide ? A-t-il seulement été envisagé ? Quel jeu stratégique a joué l'État actionnaire ? Renaul-Nissan-Fiat, ou quand les enjeux de gouvernance deviennent des serious games politico-stratégiques…
Pour aller plus loin
Répartition du capital du groupe Renault au 31 décembre 2018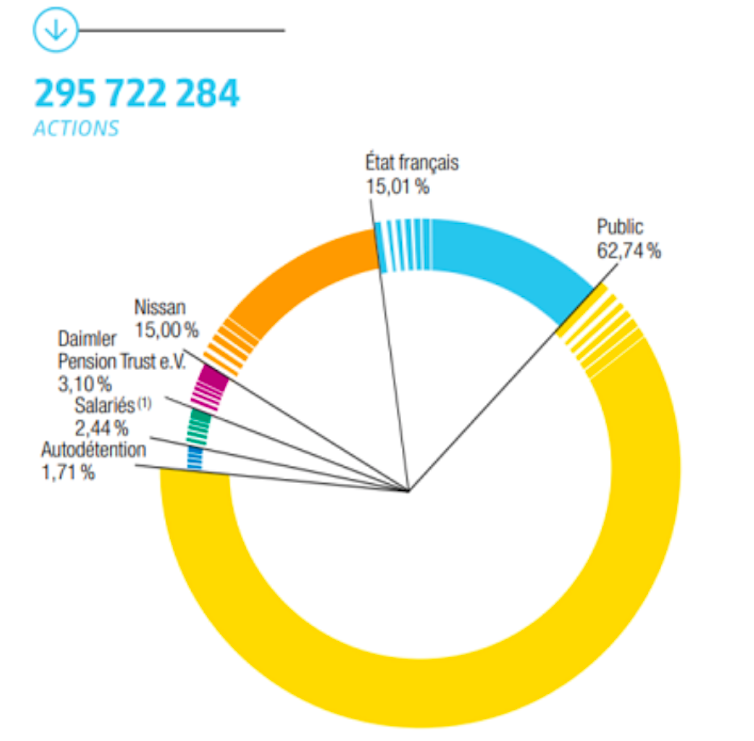 À lire : « Air France-KLM et le mythe des alliances transfrontalières », par Michel Albouy, professeur senior de finance, Grenoble École de Management (GEM)
Extraits sonores diffusés dans ce numéro
Hiroto Saikawa, le directeur général de Nissan, réagit à l'affaire Carlos Ghosn (de 0 :16 à 0 :46)

En novembre 2015, Emmanuel Macron, alors ministre de l'Économie et des Finances, justifie dans une interview accordée à Europe 1 la volonté de l'État actionnaire français d'obtenir des droits de vote doubles dans les assemblées générales de l'alliance Renault-Nissan (de 2 :38 à 3 :09)

Bruno Le Maire défend l'alliance Renault-Nissan après la fusion avortée entre Renault et Fiat-Chrysler dans une interview accordée à BFM Business le 18 juin dernier
La vidéo est disponible ici (jusqu'à 1 :05).
---
Un grand merci à toute l'équipe du Scandle, 68 rue Blanche dans le IXe arrondissement de Paris, pour l'accueil dans son studio.