Il est indispensable de s'aimer soi-même pour pouvoir aimer de façon juste les autres. En pratiquant la médiation de l'ouverture du cœur, nous développons un sentiment de sécurité indispensable au renforcement de l'estime de soi qui permet par la suite d'aller en confiance vers les autres.
Dans ce deuxième exercice d'une durée d'environ 9 minutes, Catherine Pourquier vous accompagne pour retrouver cet état d'amour en vous et pour le diffuser à toutes les cellules de votre corps, puis au-delà.
---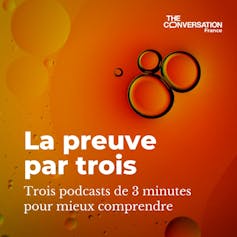 La preuve par trois : les experts de The Conversation déclinent 3 aspects d'une question d'actualité en 3 épisodes à écouter, à la suite ou séparément ! Dans cette série, Catherine Pourquier, enseignante chercheuse à Burgundy School of Business vous fait découvrir les bienfaits de la méditation de pleine conscience et vous invite à pratiquer trois exercices, idéalement à la suite. Vous pourrez apprendre à vous concentrer sur votre souffle pour libérer votre mental, puis dans ce deuxième épisode, vous découvrirez l'importance de l'ouverture du cœur et enfin vous aurez l'occasion de vous connecter pleinement à la force vitale en vous et autour de vous.
---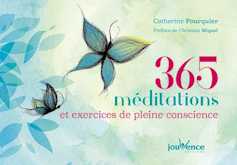 Catherine Pourquier est l'auteure du livre « 365 méditations et exercices de pleine conscience » publié aux éditions Jouvence en 2017.