Fred Smith is no ordinary Australian diplomat. In postings served in the Uruzgan Province of Afghanistan, he built relationships with tribal leaders while continuing his side-career as a folk musician.
Smith, who has written about his experiences in a book, The Dust of Uruzgan, tells Michelle Grattan for the first three or four months he stashed his guitar under the bed.
"You know, I wanted to be taken seriously as a political officer and not seen as a folk singer. But eventually as I became more comfortable on the base, I got the guitar out and started writing songs and put together bands … and of course there wasn't much going on on a Saturday night in Tarin Kowt so a lot of people would come," he says.
"Then they would hear me singing stories about things that had happened a couple of weeks beforehand and it resonated, you know. And that's sort of in the very finite emotional and intellectual information economy of that base. It opened up doors and built a sense of community."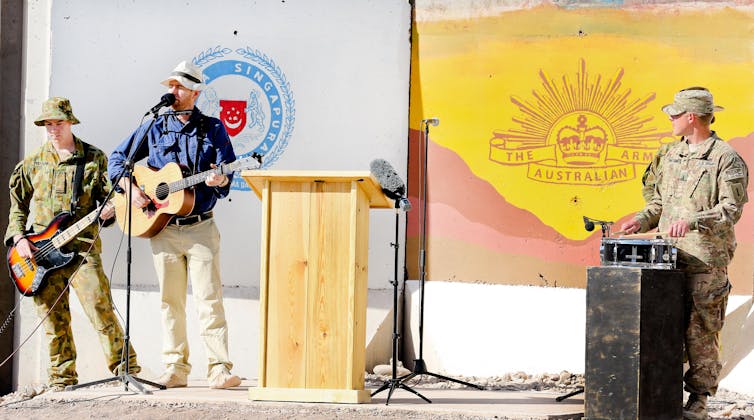 ---
Music credit: "Dust of Uruzgan", "Niet Swaffelen op de Dixi", "Live like an Afghan" and "Sapper's Lullaby" by Fred Smith.