Women have the right to determine what happens to their bodies; and this includes where and how they give birth. But from July 2013, private midwives may not be able to legally provide their services to women who choose to give birth at home. This means that without government intervention, Australian women will lose access to safe, supported home births.
Officially, only a small proportion of women choose to give birth at home in Australia, around 0.3%. But this figure doesn't take into account the increasing number of planned births at home without a midwife present – this is known as free birthing and is inherently risky.
There is no Medicare rebate for home birth and virtually no private health insurance rebates, so women and their partners foot the bill of around $3,000 to $6,000 for their midwife's care. (A handful of health services also offer publicly funded home births to a limited number of very low-risk women).
Privately practicing midwives haven't had access to affordable insurance since 2002, following the collapse of insurance giant HIH. Since then, many midwives have ceased practising, making it difficult for women to access this service. Others risk practicing without insurance, but if anything goes wrong, there is no recourse for negligence and the midwife can face financial ruin.
The issue of funding and insurance came to a head in 2009, following the release of the Commonwealth government's Maternity Services Review (MSR).
Despite receiving hundreds of submissions to the review from consumers who talked of the benefits of home birth, and the barriers to receiving this type of care, the government decided to exclude funding and insurance for home births from the reform process. This decision is perplexing, but the reason given was, essentially, that it was too hot to handle and insurance could not be found.
National registration
At the same time as reforms from the MSR were being implemented (2010), Australia moved from a system of state- and territory-based health registration schemes to the implementation of a National Registration and Accreditation Scheme.
Under this scheme, all health professionals registered by the Australian Health Practitioner Regulation Agency (AHPRA) are required to have insurance for every area of their practice. This presents a problem for private midwives who aren't insured for home births.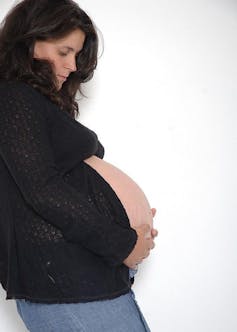 Realising this was a safety issue, the Commonwealth government gave midwives a two-year and then additional one-year exemption on the insurance requirement. But this exemption will expire on June 30, 2013 and a midwife could then be disciplined and potentially lose her registration for attending a birth at home if a solution is not urgently found.
This leaves two options for home birth: for women to give birth without the care of a midwife, or for midwives to go underground and drop their registration. Neither option is safe or feasible.
Evidence-based practice
The scientific evidence is clear that where registered midwives are present, home birth for low-risk women is just as safe as hospital birth. And it's gradually becoming a more acceptable option via mainstream maternity services throughout Australia.
However, scientific evidence and health policy data show that intentionally birthing at home without a health professional (free birthing) and planning a home birth if you have a high-risk pregnancy is less safe.
So what's the solution to Australia's home birth insurance problem?
We just need to look to Canada, the United Kingdom and New Zealand for options. What protects midwives in these countries is duty-of-care legislation, or clinical pathways that carefully balance the rights of women with the professional responsibilities of midwives.
In the United Kingdom, for example, supervisors of midwives (experienced midwives) support and guide midwives to ensure they're practising safely. In this case, women's informed choice is respected and midwives are not hung out to dry for supporting this choice.
Australian reform?
Australia's state and territory health ministers were presented with an options paper at last month's Australian Health Workforce Ministerial Council (AHWMC), which proposed, among other things, insurance for midwives caring for low-risk women at home.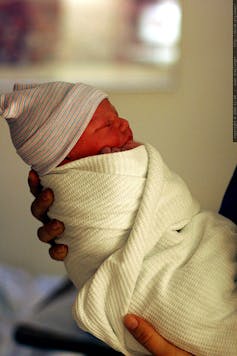 Insuring midwives to provide home birth services for low-risk women is based on evidence and deserves government support. But the ministers postponed the discussion and elected to revisit the issue at their next meeting in August.
If the decision is made to support home birth, some procedural challenges will follow. For instance, will midwives be uninsured if women develop risk factors and choose to pursue a home birth? Imagine a situation where a midwife is forced to walk out during a birth because it is no longer deemed "low risk" and the woman refuses to go to hospital? This won't enhance safety.
We have 13 months to find a solution that protects women's rights to choose their place of birth and enlist the services of skilled, regulated midwives. The alternative is to regulate women's choice indirectly by regulating midwives and forcing them to choose between women and their livelihood.
One thing is clear: home birth is not going away and government denial won't resolve this issue. Governments must act quickly to resolve this issue to ensure Australian women have access to safe and supported home births.