Putuparri and the Rainmakers (2015) is about the courage of Putuparri Tom Lawford, a Kimberley Wangkajunga man whose determined love of family, culture and traditional lands takes him on a hard yet profoundly rewarding journey all the way back to his desert home.
Directed by the Chinese-born film director Nicole Ma over a decade, Putuparri's grandparents, Wirrali, activist and artist Nyilpirr Ngalyaku "Spider" Snell and Dolly Juguja Snell, define much of Putuparri's story and the film's fine-grained narrative.
Integrated throughout, we see footage of 40 artists and claimants working collaboratively on the distinctive painting of the Ngurrara Canvas at at the Pirnirni desert site prior to National Native Title tribunal hearings in 1997.
The film is evocatively framed, moving between the different worlds Putuparri inhabits, including Fitzroy Crossing and the extraordinary beauty of Kurtal, a significant waterhole in Western Australia's Great Sandy Desert. It's here that his people have held rituals to bring rain for generations.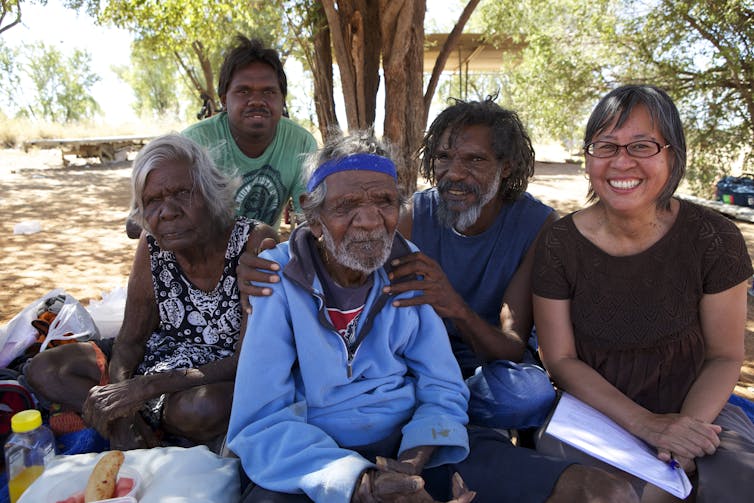 The complexities of Putuparri's life, including his responsibilities as a future leader, the need to reconnect with Customary Law, the expectation he'll pass that knowledge on to future generations, and family and work commitments, are honestly and poignantly portrayed. Ma's film encourages viewers to listen closely to Putuparri both in Fitzroy Crossing and in the desert.
One of the film's focal points is a six-day journey from Fitzroy Crossing to Kurtal by a small group of elders in a four-wheel drive convoy across cattle country and rough terrain.
For several elders, it's the first time in 40 years they have returned to their traditional lands; for younger people, such as Putuparri, it is the first visit to a place he has heard about since childhood.
Ma's careful footage cogently shows the way in which less senior women and men gently care for and guide their elders by physically assisting them to enter the waterhole. Coolamons (intricately carved wooden vessels) are used to dig deep for cool water which is then raised high so it can be spilt over their heads and splashed back into the water, symbolising falling rain and new growth.
Putuparri, we discover, is a much-loved person who has suffered loss, sorrow, grief and distress. In his own words, a dark and destructive period as a "fucking alcoholic […] it really messed me up" generated extremely hard, depressing and regrettable times, not only personally, but also for close loved ones, especially his wife and daughters.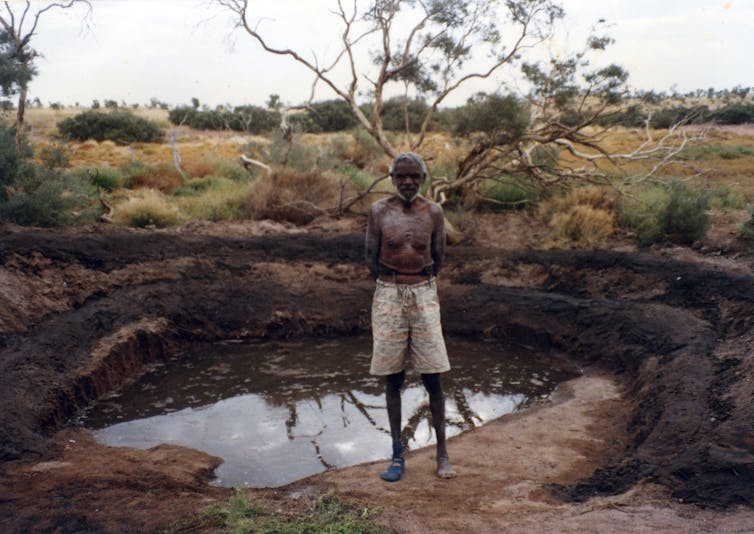 Putuparri's family deliberately make arrangements for him to travel to the National Gallery of Australia in Canberra. It's here that the magnificent five-by-eight-metre Ngurrara canvas produced at Pirnirni as supportive evidence for their Ngurrara native title claim, passed in 2007, is held.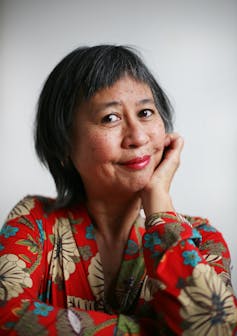 Putuparri's task, along with others such as Murrungkurr Terry Murray from the Kimberley Aboriginal Law and Culture Centre, is to return the canvas to its storage home at the Mangkaja Art Centre in Fitzroy Crossing.
This responsibility, combined with extended visits to Kurtal, and tutelage from his grandparents and other traditional owners, provide major turning points in Putuparri's life, and in the film.
One of the film's many qualities is the way in which Ma captures the beauty, diversity and visual distinctiveness of local life. There are wide-screen shots of the iconic Fitzroy River alongside images of the local supermarket, a road-killed kangaroo, children at school on sports day and the Mangkaja Arts organisation.
Among the several friends and family telling stories is Putuparri's sister, the well-known performer Ningali Lawford-Wolf.
While Putuparri's story takes centre-stage, the film continues to pay homage to his grandparents – Wirrali (now deceased), and Spider and Juguja Dolly Snell. Juguja, this year's recent winner of the Telstra National Aboriginal and Torres Strait Islander art award for her Kurtal painting, makes a heart-felt and authoritative plea near the film's conclusion:
Young people gotta look after that country, and that culture. That's a big culture, that one.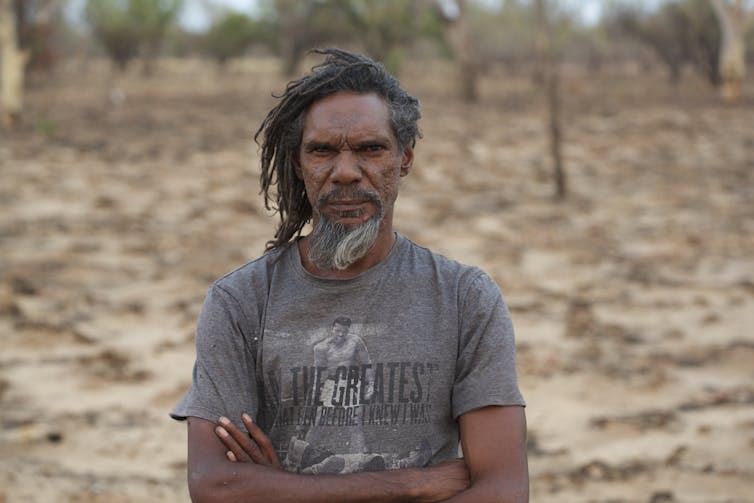 Ma's nuanced, respectful and powerful film shows that Putuparri is not only listening to the words of his grandparents and observing their devotion; he is also ready to pick up the significant mantel they will leave with him. Putuparri puts it this way:
We gotta take on the fight; standing at that place [Kurtal] is like going home.

Putuparri and the Rainmakers is showing as part of the Melbourne International Film Festival. Details here.