The Royal Commission into Family Violence's final report, containing 227 recommendations, recommends drastic and much-needed change to Victoria's responses to, and prevention of, family violence.
The seven-volume report and recommendations follow 13 months of evidence-gathering. The commission received more than 1,000 written submissions, held 44 group sessions attended by around 850 people, and had 25 days of public hearings – during which 220 witnesses gave evidence.
Unsurprisingly, given the breadth of the commission's terms of reference, the recommendations seek a complete transformation of Victoria's family violence services.
Key recommendations
The commission recommended the statewide establishment of 17 safety hubs. These would be designed as local entry points to specialist family violence services, perpetrator programs, and additional support services.
People will be able to approach a hub directly or be referred by another service. Hubs will conduct risk assessment and provide people with direct access to a range of relevant support services.
Recognising the value of specialist responses to family violence, the commission recommended the government ensure that, subject to exceptional circumstances, within five years a specialist family violence court hear all family violence matters. This on its own is a game-changer for legal responses to family violence.
Other court-based recommendations included greater resources for legal services and improvement of court facilities and infrastructure to better ensure victim safety when attending court.
The report provides clear recognition of the inability of intervention orders to keep victims safe. The commission recommended a range of long-awaited strategies to improve effectiveness of the serving, monitoring and overseeing of these orders.
The commission has not recommended the introduction of a specific family/domestic violence offence, as per the state government's submission. However, the report makes it clear that perpetrators must be held to account, and that victims cannot be held responsible for managing their own safety.
The report highlights why jail terms for family violence offenders are not effective in deterring future offending. It makes several recommendations relating to Victoria's perpetrator interventions and behaviour change programs.
There are a number of recommendations that relate to Victoria Police. These include greater training, prioritisation of family violence as "core business", greater mobile technology to alleviate paperwork, and the introduction of body-worn cameras for frontline officers. These cameras are already used in New South Wales.
The need for integration of services is woven throughout the report. The message is clear: no service working in isolation can adequately respond to the complexities of family violence incidents. Services must work together.
To facilitate this, the report provides multiple recommendations to facilitate information-sharing and management across services. These include new laws and the establishment of a central information point modelled on that in South Australia and England.
Other sections of the report focus on prevention, early intervention and recovery. Recognition is given to the heath system's role in identifying family violence as well as the need for better support services that assist victims to recover. This includes providing adequate health support, secure housing, and financial assistance.
Recognising diversity
Forty-one recommendations are specifically related to diverse victims of family violence. These include recommendations to improve the accessibility of services and information to people with disability, Indigenous people, culturally and linguistically diverse communities, older people, and male victims.
This provides important recognition of the barriers that such victims have faced to date, and that family violence services and responses must be accessible to all. It is also a reminder that family violence affects all within our community.
The report also highlights the significant need to better provide for children and young people. Royal commissioner Marcia Neave described children as the:
… silent victims of family violence.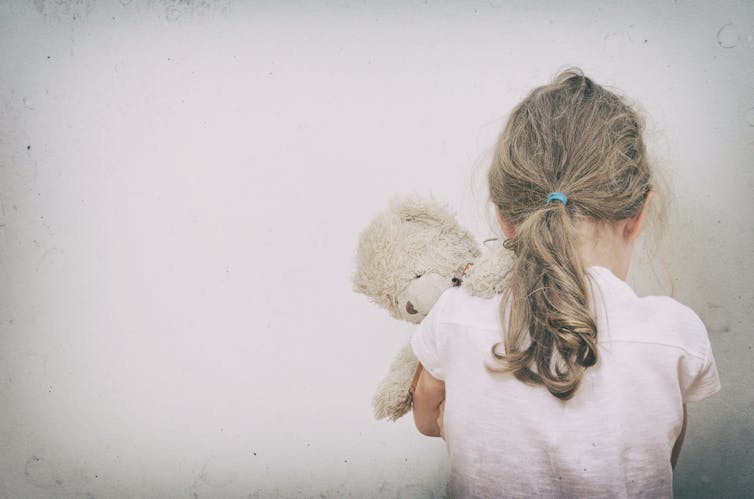 The question of funding
One of the most important questions to emerge immediately from the commission's report relates to funding. How much and when?
Many recommendations highlight the need for greater investment in the system. In the short term, the report recommends immediate funding for crisis housing as part of a "housing blitz", and to boost support services that will likely experience a surge in demand in the coming days and weeks.
There are initial savings from the commission itself. The commission was given a A$36 million budget, of which it spent $13.5 million. The report recommends that the remaining $22.5 million be redirected to help fund the government's immediate response to the report.
In 2014-15, the Victorian government allocated $80.6 million to family violence. The costs of meeting the commission's recommendations will far outweigh that amount.
The government has not yet announced the level of funding it will allocate to family violence in its next budget. But Victorian Premier Daniel Andrews said after the report's release that:
This is not about saving money. It is about saving lives.
This sentiment will hopefully translate into substantial investment and secure funding for support, specialist, crisis and legal services.
Ensuring better accountability
The need for greater oversight, review and performance measures are woven throughout the report. When implemented, this provides hope for a response to family violence that at all levels holds greater accountability and for which performance will be continually reviewed and managed.
Under this model, recognised failings that have long permeated Victoria's responses to family violence will hopefully not continue to go unnoticed and unchanged.
By including recommended timeframes for implementation of the majority of the recommendations, the report ensures the government will be held to account. It also recommends the government produce a ten-year action plan, and establish an independent monitoring agency.
Funding and action will be essential. The commission's report should be viewed as only the start of the necessary transformation of the system. With the approach mapped out, there is now much work to be done in ensuring that real change and better outcomes are achieved.
---
The National Sexual Assault, Family & Domestic Violence Counselling Line – 1800 RESPECT (1800 737 732) – is available 24 hours a day, seven days a week for any Australian who has experienced, or is at risk of, family and domestic violence and/or sexual assault.
---
Kate will be on hand for an Author Q&A between midday and 1pm AEDT on Thursday, March 31, 2016. Post your questions in the comments section below.