A prophet has no honour in their homeland, goes the biblical adage. But of the many places that journalist, author and activist Ruth Weiss has lived – Germany (where she was born), South Africa, Southern Rhodesia (now Zimbabwe), Britain, Zambia and Denmark – which is her home? On 28 April, South Africa's president will bestow an Order of the Companions of O.R. Tambo on Weiss "for her contribution to the liberation struggle" and shining "the light on injustices in South Africa".
This award – a national honour given to foreign nationals – stands out because it's the first time she is publicly recognised in South Africa. In 2010, a German high school was named after her; in 2014, Germany decorated her with a Federal Cross of Merit; and in 2020, the Pen Center of German Speaking Writers Abroad declared her its honorary president.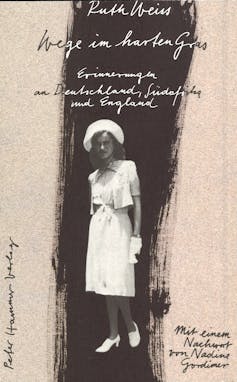 Although South Africa has been a central focus throughout her career, she is not widely known in the country. This is because she mostly worked for international media, her publications were often in German, and most of her books were published by small publishing houses with limited distribution. Nonetheless, some of them captured the attention of the apartheid state's censors. Women Against Apartheid, a 1980 book she edited, was declared undesirable because several of the women activists featured in it had been detained, among them Helen Joseph and Winnie Mandela. Because of her critical reporting about apartheid, Weiss herself was considered an undesirable immigrant and consequently refused re-entry into South Africa after she left in the 1960s.
As a historian interested in the history of journalism, I have studied Weiss' books and conducted research about her in archives in southern Africa and Europe. I wrote an introduction for a finding aid to her papers and manuscripts kept in Basel at Basler Afrika Bibliographien and I produced an academic podcast about her work.
Weiss is widely admired for her anti-racism work. Having lived through the Nazis' rise to power in Germany and witnessing the unfolding of apartheid in South Africa impacted on her deeply. Weiss delved into the history of southern African liberation struggles with a focus on women's experiences.
Women's contributions to these struggles have never been recognised widely enough and even less so the contributions made by women journalists. Hopefully, this award will make Weiss and her exceptional work – reportage, fiction, non-fiction and an extensive journalism archive – known to a wider public.
Who is Ruth Weiss?
Ruth Weiss (née Löwenthal) was born in 1924 into a Jewish family in Fürth in Germany. After the Nazis' rise to power, her father lost his job. The whole family emigrated to South Africa by 1936. They settled in Mayfair, then a predominantly working class Afrikaner suburb.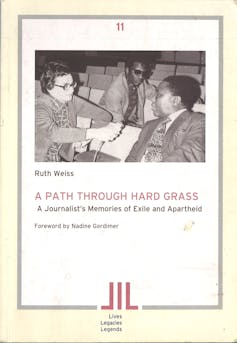 Although Weiss qualified to study law, her family was too poor to afford university fees. As a refugee she didn't qualify for a scholarship. So she began working, for a law firm, then a book shop, and eventually an insurance company. Unusual for a woman at the time, she quickly rose to become company secretary, running much of the daily business and representing the company internationally.
Weiss rejected apartheid, established in 1948 as a system of white minority rule. When the insurance company was bought by an even more conservative Afrikaner deeply invested in apartheid politics, she resigned in 1959.
Her shift to journalism happened gradually. As a teenager, she had joined the youth group of the Unabhängige Kultur-Vereinigung, an association established by German Jewish refugees that organised cultural events and political discussions. Its members rejected apartheid and Weiss felt at home with them, having always been aware of the similarities of Nazi Germany and apartheid South Africa.
At one event she met Hans Weiss, an older exiled German Jewish journalist who worked as a correspondent for German media. The two eventually married. In the 1950s, she began to write some of his articles, especially about business and economics, published under his name or under a pseudonym he used. As his health deteriorated, she took over more of his work. The arrangement continued even after they separated.
The journalist and historical witness
Weiss' first full time job as a journalist using her own byline was with the magazine Newscheck in Johannesburg. In 1966, as a single mother of a small boy, the South African newspaper Financial Mail appointed her chief editor of its bureau in Salisbury (now Harare). There she really began making a mark as a journalist. In 1965, a white minority government under Prime Minister Ian Smith had unilaterally declared Rhodesia's independence. As a consequence, the United Nations imposed trade sanctions on Rhodesian exports.
Weiss established a network of sources who would give her tip-offs about sanctions busting activities, which she described in her weekly column, Rhodesian Round-UP. This critical reporting brought her to the attention of the authorities and she was instructed to leave the country.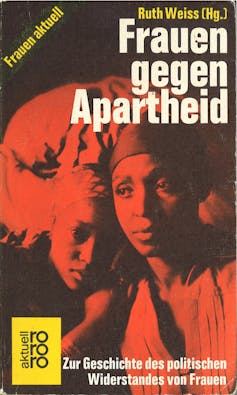 She moved to London, where she worked for The Guardian newspaper. Struggling to reconcile her work life with caring for her young son, she moved to a weekly magazine Investors Chronicle and then to a job as business editor for the newspaper The Times of Zambia in Lusaka. Because Zambian president Kenneth Kaunda lent support to southern African liberation movements, Lusaka was the place to be for a journalist like Weiss. She forged many lifelong connections with activists who, after independence, would become leading politicians. In 1975 she moved to Cologne in Germany to work for the Africa department of the public broadcaster Deutsche Welle.
Bothered by the rampant antisemitism she experienced in her everyday life, she and her son decided to move to London, where she worked as a freelance journalist. In 1982, she moved to independent Zimbabwe where she worked in journalism education and as a facilitator for the Zimbabwe Institute for Southern Africa. Discouraged by growing censorship in Robert Mugabe's Zimbabwe, she moved back to Europe and eventually settled in Denmark, where she now lives with her son's family. Besides her journalism, Weiss is also a prolific author of novels concerned with Jewish and southern African history.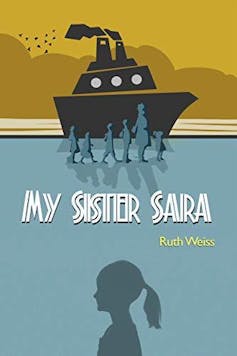 As a journalist, Weiss felt she could make a contribution to the struggle for social justice in her own way, explaining the political conflicts in southern Africa to European audiences and how they too bore responsibility for them.
Since the 1970s, she became known as a Zeitzeugin (historical witness) who frequently speaks at public events about her experiences of growing up in Nazi Germany and observing apartheid in South Africa.
Hopefully the award by the South African government will bring her writing to a wider audience and with it an appreciation of the struggle for independence in southern Africa and the role played by women in realising it.