The football season is almost over, but the coach-sacking season has just begun.
In the AFL, the Adelaide Crows sacked coach Brenton Sanderson despite only recently having extended his contract. Media reports suggest the coaches of the Gold Coast Suns and Western Bulldogs are also under threat. In the NRL, St George-Illawarra and West Tigers have already sacked their coaches and more are rumoured.
Only 17% of AFL and 19% of NRL head coaches have a tenure of four years or longer. Only 20% of current A-League (soccer) club coaches finished the most recent season with more than one year in their current job. It's often a costly exercise, too - Sanderson's sacking is thought to cost the Crows $1.2 million in payouts alone.
So why do they do it? The obvious answer is the quest for on-field success. Winning more games has long been seen as a way of securing more fans, more sponsors and more income from attendance, television and merchandise.
There is undoubtedly truth to this, although the impact of winning is often overstated. Winning more games is a good acquisition strategy, in that it attracts new fans, but it doesn't have great impact on the longer-term fans, whose behaviours and attitudes are usually fixed.
Whether replacing the coach actually improves on-field performance is also not clear-cut. Looking at the winning percentage of teams before and after replacing the coach, the data from a wide range of studies across many different sports are inconclusive. There is little consensus about whether coach replacement increases success.
It is clear that many more factors than just the coach have an impact upon team success. The "ritual scapegoating" that is a common motive for sacking a coach often changes very little in the organisation.
Don't forget the off-field roles
These studies focus on on-field performance and ignore the broader role that coaches play in modern sports teams. As well as technical skills developers, coaches are human resource managers, strategists, culture setters and tacticians.
Coaches are also figureheads, often sponsored themselves, who play a key role in developing the brand of their team and the public relations activities of the organisation. As such, the coach has impacts upon the club's stakeholders in a far more nuanced manner than can be explained by just the win-loss ratio of the team. In a recent study, we examined the impact that changing coaching staff has on season ticket holder attitudes, as a way of assessing this broader impact.
As part of a larger investigation into fan behaviour, we routinely assist professional sport teams to survey their season ticket holders and assess their satisfaction with the team and its products. These surveys typically are conducted at the end of the season. We have conducted well over 100 of these surveys over the last 10 years, for teams from the AFL, cricket's Big Bash, NRL, A-League, Super Rugby and ANZ Championships (netball).
Given the volatility of the sport environment, and the timing and number of these surveys, it's not surprising we have had a few interesting situations arise. A few years back we had a survey in field when it was announced that the coach had been sacked. We were able to compare the responses we received before the announcement to those received after, with roughly equal numbers of each.
Make sure you have a good replacement ready
What we saw was that the removal of the coach (a very high-profile and successful figure at the team) had next to no impact on season ticket holder attitudes or intentions to rejoin. That is, the ratings of the pre-announcement respondents of items like their overall satisfaction and intention to renew their ticket the following year was no different from the ratings of those who answered after the announcement. Attitudes to the administration of the club, however, deteriorated significantly following the sacking announcement.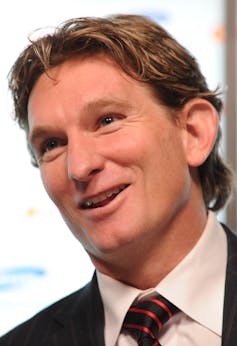 In another case, we were in field with a survey for a club that had sacked its coach some four weeks earlier and had not announced a replacement. Again, during our data collection, the announcement was made regarding the new coach – a high-profile "favourite son" of the team. Those who completed the survey following this announcement were significantly more positive than those who answered before it.
This increased positivity extended to ratings of things like the service received from the club and club communications. Most strongly influenced were attitudes to the administration of the club, which increased almost a full point on a ten-point scale. Intentions to renew rose sharply with 92% of members intending to rejoin after the announcement, compared to 86% before. At an average of around $250 per member and with a membership base of around 50,000, that's an extra $750,000 in membership revenue from the announcement alone.
The conclusion here is that if you sack a coach to appease fans, you'd better have a viable successor lined up. If you sack a coach to increase on-field performance, you'd better hope they can change a whole lot more than just the on-field tactics. Either way, the administration of the club will be held accountable by fans, so sacking the coach can result in a lot more positions coming under threat.
---
* The Immediate Impact Of Coach Succession Events On Season Ticket Holder Attitudes, by Karg, A., McDonald, H. and Schoenberg, G., is to be published in Sport Marketing Quarterly, March 2015.