Accountability for the deaths of Aboriginal and Torres Strait Islander people at the hands of the state remains absent 25 years after the Royal Commission into Aboriginal Deaths in Custody tabled its report.
Between January 1, 1980, and June 30, 2011, 203 Aboriginal and Torres Strait Islander Australians died in police custody or custody-related operations. But the state has only twice sought to bring criminal prosecutions against police officers linked to such deaths.
Failed prosecutions
The first attempt was in 1984, for the death of 16-year-old John Pat. He had been arrested after a fight between several Aboriginal youths and some off-duty police officers and a police aide.
According to witnesses, Pat was knocked to the ground and then thrown into a police van. Once he arrived at the police watch house, he and at least two other of the five arrested men were again assaulted by police.
Pat died from an internal head injury. He suffered a fractured skull, broken ribs, a torn aorta and severe bruising across much of his body. Following a coronial inquest, the police officers and aide were charged with manslaughter. All five were acquitted.
In June 2007, Senior Sergeant Christopher Hurley was tried and acquitted in Townsville for manslaughter and assault after the death of Mulrunji Doomadgee in Palm Island on November 19, 2004.
And it's not just criminal prosecution that's inadequate. Over a year after the death of Miss Dhu in Western Australia in 2014, no officer involved in her – lack of – care has "suffered losses to their rank or salary".
The primary obstacle to effective criminal prosecution in these cases – as well as others where charges have never been laid – is that evidence is lost or corrupted during the investigation process.
Effective investigation requires rapid collection of evidence by professionals who prioritise the state's obligation to investigate and prosecute crime. Whether police officers can impartially investigate one of their own is questionable.
This issue was raised – 25 years ago – by the Royal Commission into Aboriginal Deaths in Custody in its final report. The commission was highly critical of police investigating other police officers. Its report made a number of recommendations relating to "thorough, competent and impartial" investigations.
But, in most Australian jurisdictions, police remain responsible for the investigation of deaths in custody.
Flawed investigations
Shortcomings of the practice are demonstrated starkly by the case of 36-year-old Mulrunji Doomadgee. Arrested for being drunk in public and swearing, Doomadgee was killed in an altercation with Senior Sergeant Christopher Hurley, as a result of massive internal injuries, including a liver almost "cleaved in two", four fractured ribs and a ruptured portal vein.
The police officers who conducted the investigation into his death included Detective Sergeant Darren Robinson, who was known to the local community as Hurley's friend. On the evening the investigative team arrived on Palm Island to conduct the investigation, they enjoyed a social dinner and beer with Hurley, their chief suspect.
Their work was criticised many times.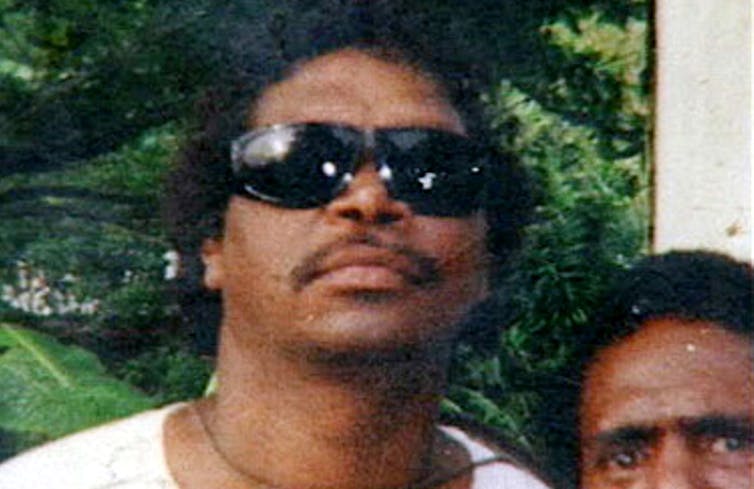 Delivering the findings of the first of two coronial inquiries into Doomadgee's death in September 2006, Coroner Christine Clements called the investigation "compromised".
Hurley successfully appealed to the district court to challenge her findings. During the resulting second inquest, Coroner Brian Hines identified evidence of police collusion aimed at protecting Hurley.
And a 2010 review of the circumstances surrounding Doomadgee's death and the subsequent police investigation by the Queensland oversight body, the Crime and Misconduct Commission, found the investigation to be "seriously flawed, its integrity gravely compromised."
Similar concerns were raised in Western Australia in 2010 when the state coroner, noting that police tend to question other police differently, said:
it is difficult to imagine a system which would favour police officers concerned more than the current one.
But while oversight by integrity bodies may reveal flawed investigations, the absence of evidence remains a problem. Because without evidence, prosecutors have no way of putting anyone on trial. And the families and friends of those who die in police custody can expect no accountability.
A clear solution
The solution is to establish an independent, nationwide police monitoring body responsible for investigation of Aboriginal deaths in custody. Independence, in this context, means nothing less than genuine practical, political and organisational independence.
In particular, it needs:
investigators who are trained civilians and neither active, seconded, nor ex-police to play any role as investigators;

where investigators and police are investigating related events (a suspected crime and an allegation of police violence during the arrest for that crime, for instance), the most severe allegation should take precedence. And the agency with responsibility for investigating that offence should collect the evidence;

investigators to use their own medical and forensic experts;

investigators to not uncritically rely on police versions of the event; and

real powers to investigate and adjudicate. Failures by police to co-operate with the body would become grounds for immediate dismissal.
Until those investigating these Aboriginal deaths can do so without conflict, we can expect the rule of law to fall short for families seeking justice for the death of their loved ones while in custody.
This article is part of a special report marking the 25th anniversary of the Royal Commission into Aboriginal Deaths in Custody. Check out the rest of the package.