Whether it's parents complaining about the cost of school uniforms, or students complaining about having to remove their nose piercing, the majority of public and private schools have uniform and dress policies with varying degrees of strictness.
I have researched the benefits and downsides of school uniforms and, while there is no conclusive empirical evidence to say whether uniforms are beneficial for formal learning, the way schools conduct rules and enforce policies teaches students more about civics than the curriculum does.
What advocates of school uniforms say
Sense of community and belonging
There is a general perception that school uniforms can reinforce a child's sense of community and belonging, especially when the child is young.
Improvement in student behaviour
The media have established that many parents and, I am sure, also a considerable number of teachers, believe that school uniforms contribute to improvements in student behaviour. However, there is insufficient evidence that supports this belief.
Less violence
As the media have shown, there is a general belief that school uniforms contribute to improved student discipline. Interestingly, however, there is verifiable data that shows that alternative education systems, such as Montessori schools, which generally have a "free dress code", report less discipline problems and student suspensions than other schools. This example shows that there are many variables that contribute to acceptable or unacceptable student behaviour.
Less competition and peer pressure concerning fashion items
In our fashion-conscious society, there is a concern that teenage girls, but also boys, may be under substantial peer pressure to dress in a particular way and if they do not do so, they may be less accepted by their peers or even excluded from their social circle. Proponents argue that school uniforms negate this issue by requiring everyone to dress the same. The reality in our highly technological world is that peer pressure simply manifests itself in different ways.
What opponents of school uniforms say
Source of discontent and rebellious behaviour
When children get older and have a stronger urge for control and independence, they are much more sensitive to how the school represents itself, what it values and what it stands for. Opponents of school uniforms say they too often invite and contribute to rebellious behaviour and present an opportunity to challenge authority.
Hypocrisy – 'do as I say, not as I do'
During my research, I saw a young male high school teacher punish a Year 9 student for wearing sunglasses when walking into class. The teacher told the student to take them off. The student slid them on top of his head instead of taking them off as directed. The student was given "lunch detention", meaning that he was not allowed to socialise with his friends during lunch time, but instead was required to eat his lunch in silence in the "detention room", facing the wall. What was most disturbing about this incident was that the teacher was wearing sunglasses on top of his head for the duration of the lesson. He may have forgotten that they were there, but this is a powerful example of how school uniform policies can be interpreted very narrowly and be the cause of major and often unnecessary problems.
Demotivation with schooling
Children who are in trouble at school because of overzealous policing of "rule breakers" are not going to be motivated to attend school regularly, try hard in classes, or have a sense of belonging. They are much likelier to feel frustrated and alienated, which can and often does lead to truancy and premature departure from high school.
Impose financial hardship on poor or financially struggling families
School uniforms cost a lot of money. For example, my son's year 12 leaver's jumper cost over A$250 and he was attending a local public high school. Although I find this unreasonable, I felt compelled to purchase the "leaver's jumper" for him anyway.
An important lesson in values
What is important to remember is that decisions about school uniform policies and practices have great implications. School students all around Australia complain about what they perceive as "unfair" practices concerning school uniforms. An example of these many complaints shows these policies are no trivial matter:
I go to a public school. I was told I could not wear my headpiece which is part of my cultural heritage to school. The teacher told me if I wore it to school again he would confiscate it. Can he do that?
School staff have an obligation to know and adhere to the law concerning school uniform policy. The Queensland Ombudsman noted in a 1998 uniform complaint case:
I am … concerned if schools are attempting to compel the wearing of uniforms when they have no legal power to do so. If parents or students have an objection to the wearing of uniforms then the schools concerned are risking those students' education by imposing sanctions in pursuance of a policy which does not have a legal basis.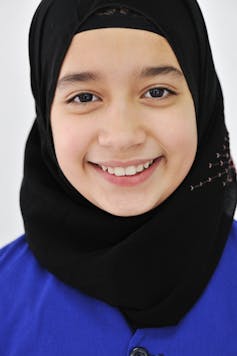 What is perhaps most important is to remember that schools have an important role to play in the teaching and learning of the value of democracy.
Teacher and school leaders should be mindful that they teach children certain values in their day-to-day classes. Hence, the teaching and learning of civics and citizenship happen through daily life and not through the imparting of curriculum content.
Students (and parents) have a right to know not only what a school's uniform policy is and how it is enacted, but also what it aims to achieve, if it is lawfully enacted and who can request changes to the policy.