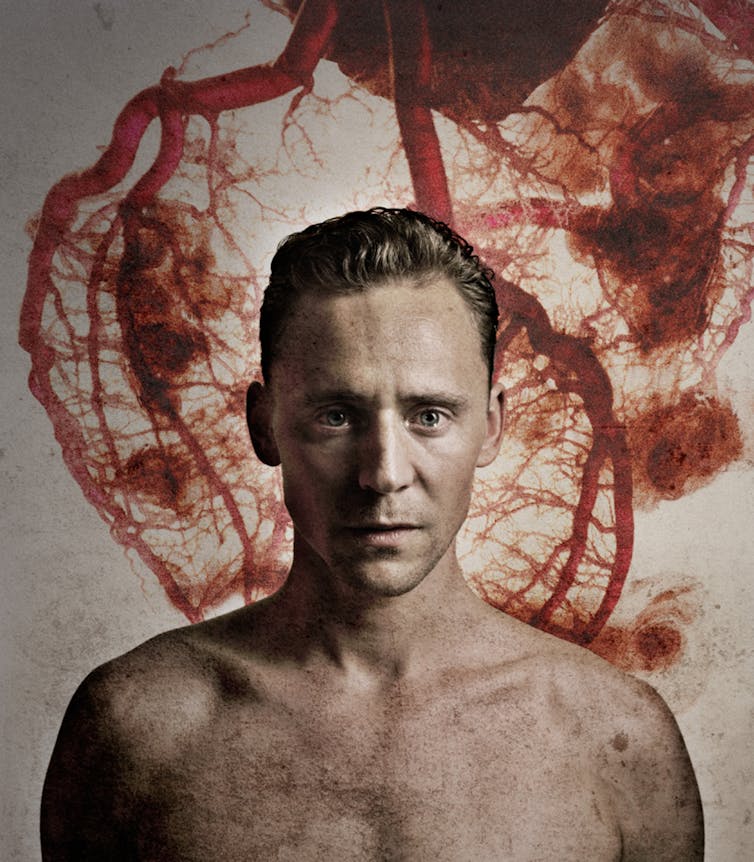 Seeing the live National Theatre broadcast of Coriolanus brought home once again how we're all glued to screens now: our eyes rarely far from and seemingly hypnotised by the lure of the light emanating from our phones, tablets, computers and TVs. But the screen that has always meant most to me – a big one with a movie projected onto it – is decreasing in significance, at least socially. Arguably, movies are better than ever. But we watch them through many outlets other than the cinema – computers, TV, DVD – and when we go to the pictures it's not always movies we go to watch.
What "cinema" is, where we see it and how we see it is all in flux. Theatre, ballet, opera – even boxing – are only some of the events we can now see as live transmissions onto big screens at cinemas. The picture-houses themselves are evolving to meet the different functions they're required to fulfil in order to survive. The Electric in Birmingham is now the type of venue where people pay premium prices for the privilege of sinking into big leather sofas to drink in their art with their cocktails. I tried to get tickets for Coriolanus there but they were sold out.
I was luckier at Cineworld because Coriolanus was showing on two different screens. Of course, I could have waited to see it on DVD later but it would have lost the dimension of "liveness", the size of the screen would have shrunk, and it would have meant wresting control of "time" from the show's makers: on DVD, I could pause at any time, make myself a cup of coffee and possibly wreck all the filmmakers' carefully considered attempts to realise effects that rely on suspense, timing, rhythm.
Though I find nothing as boring as seeing ballet on television, I love seeing live broadcasts of ballet on a big screen. Size really does reveal the athleticism and control of the dancers in a way that is impossible on TV or sometimes even on stage. Seeing Sergei Polunin in a live transmission of the Royal Ballet's production of Sleeping Beauty was for me an unforgettable experience, one I'd not had in a theatre for a long time. But I've still to experience anything remotely close to that when watching a play broadcast at the cinema.
What are we watching when we see a play at the "pictures"? It's oddly strung between the expectations you have of live theatre and film, and of course it cannot live up to either. You're not watching a movie. During the live transmission there seemed to be no rhyme or reason for camera set-ups or movement except following the actors. Even the focus on some of the close-ups was poor; and for cinema, that's as basic as it gets.
The actors' performances didn't transfer smoothly to the big screen. The pitch of their voices and the size of their gestures were aimed at the audience in the Donmar Warehouse, which however cosy in relation to other theatres, is not as intimate as a close-up. Their movements seemed out-sized and their speaking oddly stylised. Though I loved some of the performances – Hiddleston's Coriolanus and Deborah Findley's Volumnia were particularly memorable – they weren't designed for the big screen.
The staging seemed marvellously inventive for theatre but this, also, couldn't transfer to the screen. One could imagine how the fight sequence must have been thrilling on stage, but here it just seemed like a phony, rather well-choreographed little tumble. Tom Hiddleston is chained up, hanging by his feet at the close of the play and moments such as these, which must have seemed dazzling at the Donmar, didn't quite thrill through a lens. You could imagine the effects but didn't feel them. Moreover, in the cinema even a "live" transmission does not convey presence. You lose the ability you have in the theatre of letting the eye wander, of picking and choosing where to focus your attention.
Despite all this, it is fantastic that theatre can now be opened up beyond the select few that are lucky enough to see the actual production. It is undeniable that these live transmissions offer a new and valuable combination of a large screen, a communal and social viewing experience, and the sense of occasion that attends to the "liveness" of the transmission.
I did enjoy Coriolanus. The language is glorious. It felt a privilege to be able to see Tom Hiddleston so close up, to see how Mark Gatiss' Melenius compares to his Mycroft, to evaluate how Birgitte Hjort Sørensen, the lovely Danish reporter from Borgen, spoke Shakespeare. But unlike opera or ballet, live theatre transmission doesn't enthral you with new perspectives, glances, close ups. You remain constantly aware that actually being there would be that bit better.