It seems that the Olympic Games have passed "peak television", with worldwide viewership numbers for Rio 2016 down substantially from London four years ago. The shift from traditional broadcasting to online streaming is one factor, but the greatest source of anxiety for TV executives is the filtering of Olympics coverage through Facebook, Twitter, Snapchat and Instagram – a process of mediation that makes it difficult to secure advertising revenue.
Another consequence of the Olympics being disseminated and accessed through micro-blogging is that the Rio Games were not simply "watched", but "shared"; that is to say, they were narrated, hyper-narrated, by hundreds of millions of users each offering our own account of events.
When South Africa's Luvo Manyonga won a silver medal in the long jump, my first reaction was to tweet: "An amazing story: SA athlete soars above poverty, drugs." But, like most social media users, I was not creating a narrative – I was simply reproducing one that had already been established by journalists.
This was the case with a number of the athletes who delivered extraordinary performances. American gymnastics sensation Simone Biles was a foster child who had been neglected as a result of her biological parents' drug and alcohol addiction. Judo champion Rafaela Silva, who won Brazil's first gold in Rio, grew up in the notorious "City of God" favela.
My South African compatriots and I soon learned more about our other medallists: first it was 400m star Wayde van Niekerk's childhood in Kraaifontein in the Western Cape, his mother's sporting accomplishments, his 74-year-old coach; then it was javelin silver medallist Sunette Viljoen's struggle against the homophobia of her family.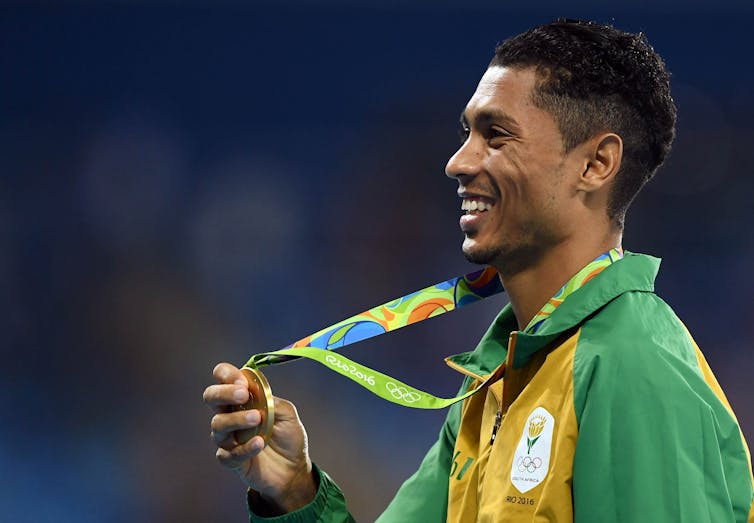 We already knew that Chad Le Clos' appearance at the Olympics followed a difficult time as both his parents battled cancer. And of course we had all followed the trials and tribulations of Caster Semenya.
Triumph over adversity - and tedium
What is it about the Olympics that makes us want to see sporting performance as the dramatic climax of a life story? Truth be told, although many athletes' personal histories are tales of triumph over adversity, an accurate account of their lives as sportspeople would have to focus on the tedium of training, day in and day out – an epic fight against monotony, a brave but boring tale of discipline.
Sports movies tend to make us think of training as a two-minute musical montage wedged into two hours of human drama, but the fact is that a faithful telling of sporting success would match two hours of sweat with two minutes of dialogue.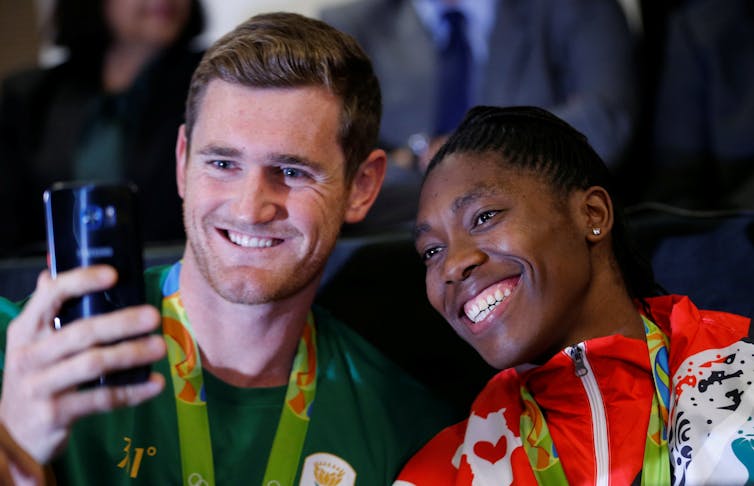 Nonetheless, we are drawn to behind-the-scenes narratives that emphasise the off-field context. It's comforting when we discover that sporting icons are vulnerable like the rest of us. It's gratifying to see them "overcome the odds". They inspire us, and we share in their victories. In the case of South African heroes like Manyonga, Van Niekerk, Viljoen and Semenya, their life stories are significant because they seem to represent a direct confrontation with some of our country's most prominent social and economic ills.
Global audiences might be tempted, wrongly, to turn to the Olympics for escapism – or, at least, for counter-narratives to the grim tales of geopolitical woe we encounter in the news. In short, we want the Olympics to be uplifting. We want more than the condescending pleasure of learning about "minnow" sports, more than the Quixotic thrill of watching a hopeless competitor guts it out, more than the facile assertion that "everyone gets their moment in the sun".
Give us "safe" nationalism
We want the games to conform to the vision of founder of the International Olympic Committee (IOC), Pierre de Coubertin, in which fervent patriotism meets with a sense of international comradeship. We want a "safe" nationalism, in which athletes give their all for their countries but are somehow untainted by politics. Yet that was a naive belief in 1896 when the committee was founded, and it has been exposed as such at every modern Olympic gathering since.
In Rio, New Zealand's Nikki Hamblin and American Abbey D'Agostino gave us a reminder of the Olympic ideal in the women's 5000m, helping each other to hobble across the line in a gesture of mutual goodwill. The Olympic spirit did not prevail, however, when Egypt's Islam El-Shehaby refused to shake the hand of Israel's Or Sasson after their judo bout.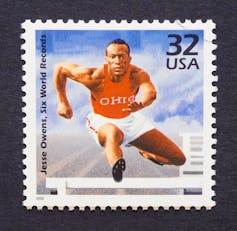 Unsurprisingly, the history of the games provides just as many examples of national, religious or racial conflict as it does of "brotherhood" and "sisterhood". Think of Berlin 1936 or Munich 1972; Moscow 1980 or Los Angeles 1984. The Games have consistently provided a platform for propagandists and their twisted tales.
Often, sports stories collapse into bathos – and Rio 2016 fits this narrative too. There were Ryan Lochte and his fellow lying, privileged frat boys. There was (and will be) the usual crop of drugs cheats. The IOC is full of corrupt or inept officials.
Sports ministers make promises they don't keep. Commentators and sports writers perpetuate the sexism that is the bane of female athletes. Corporate sponsors with no interest in sport or sportspeople want returns on their investments. And it goes on.
Cynics and sport
Cynicism about the Olympics is well-founded. At times it seems the only reasonable approach to this expensive spectacle. In four years, however, we will turn our attention to Tokyo in hopeful expectation – opening a new chapter in the Olympic book.
In the meantime, weekends and weeknights will continue to offer the infinite micro-narratives of professional sports fixtures available to fans and couch potatoes everywhere. JM Coetzee, writing in "Doubling the Point: Essays and Interviews" about rugby – although he could be describing any number of other sporting codes – has suggested that sport offers us "an island of eighty minutes lifted out of the time of one-thing-after-another". As a game it "promises to give meaning to a stretch of time". In this, he affirms, sport "is like narrative". Here we have sport depicted in pseudo-religious terms; watching sport presents the chance for a kind of secular transcendence.
As a literary studies scholar, I am intrigued by this relationship between sport and narrative. It was one of the topics tackled in "Sport versus Art: A South African Contest", a collection of essays I compiled in 2010. A number of contributors to the book framed the opposition between sport and art in terms of playfulness: while we may talk about "playing" a sport, "playing to win is not really playing".
Competitive (especially professional) sport, according to this argument, lacks the playfulness that is a prerequisite of artistic and literary creation – and, as Coetzee notes, because it is a rule-bound pursuit, sport lends itself to being "easily captured and used by political authority". The arts (including story-telling) remain, Coetzee tells us, "slippery" and "resistant" to such authority.
When we assess the narratives that develop around sportspeople, it is helpful to keep these contrary views in mind: sport can be comparable to literary creativity, but it can also function as its diametrical opposite.