They are most often associated with Western excess but diabetes, heart disease, cancers and chronic lung diseases are the leading cause of preventable death in the developing world.
To shed some light on non-communicable diseases (NCDs), a pair of Australian brothers have teamed up with The Young Professionals Chronic Disease Network, Harvard University, the University of Melbourne, Melbourne based brand communications agency Local Peoples and medical conference organisers TedMed to develop a series of short films and symposiums highlighting the work of doctors, survivors and change-makers tackling the problem in developing countries.
Their campaign, titled NCDFREE, highlights the fact that NCDs are the leading cause of death globally and 80% of its victims live in the world's poorest countries, where health infrastructure is overwhelmed and information on how to prevent NCDs may be limited.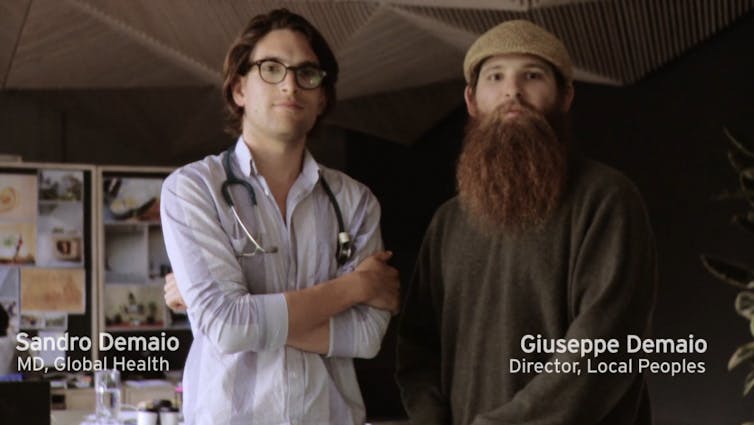 Dr. Alessandro Demaio, an expert in NCDs based at the University of Copenhagen, and his brother Giuseppe, founder of brand communications firm Local Peoples, hatched their campaign plan over breakfast one day.
"People see NCDs as a disease of the rich, or the fat and lazy. Most people are unaware of the gross inequity associated with these diseases and how they are caused by, and entrench, poverty. We need to create a new narrative on this group of diseases," said Alessandro, who is also a Global Health Fellow at Harvard Medical School.
To give NCDs a more global face, the pair plan a series of short films profiling "doctors, dietitians, teachers – those making a difference for NCDs through innovative, inspiring thinking," Alessandro said.
The films will be followed by two symposiums this year: one at Harvard in September and another in Melbourne in October at the Festival of Ideas.
The brothers have launched an Indiegogo campaign to raise funds so the people profiled in their films can attend the symposiums and learn from each others' work.
The first of a series of short films has already been produced to introduce the campaign.
"We need to communicate what NCDs are, and why they matter to a global audience of young people - the generation who must solve this issue. But not via shocking, frightening and depressing statistics – via uplifting, inspiring change-makers from the 'frontline' in developing nations," said Alessandro.
Alessandro said NCDs kill 36 million people every year and cause 65% of female deaths. Half of the victims of NCDs are under 70 and up to 80% of these deaths are preventable.
NCDFREE aims to use film to take "the words and the work of inspiring community-level, young change-makers from developing nations, to the desks, living rooms, board rooms and political chambers of the world," Alessandro said.
Giuseppe said he hoped the films would inspire people in both developed and developing nations to support the work already underway in the fight against NCDs.
"It's about putting a face to the issue," he said. "As soon as you understand who is part of the story, it becomes easier for people to get engaged and get motivated."
"It has to be really genuine. It has to be about celebrating the work these guys are doing in their local communities, showing some of their success stories or an insight into their lives, challenges and successes."
Kenya case study
Duncan M. Matheka, a Kenya-based doctor who is among the people to be profiled in the short films, said he decided to participate in the NCDFREE project to increase awareness of the problem in his community and internationally.
"NCDs need a multi-sectoral approach to combat them, and the NCDFREE project does that in its own unique way. NCDs are also easily preventable," he said.
"I will also be able to encourage other young people all over the world to take action in their local settings."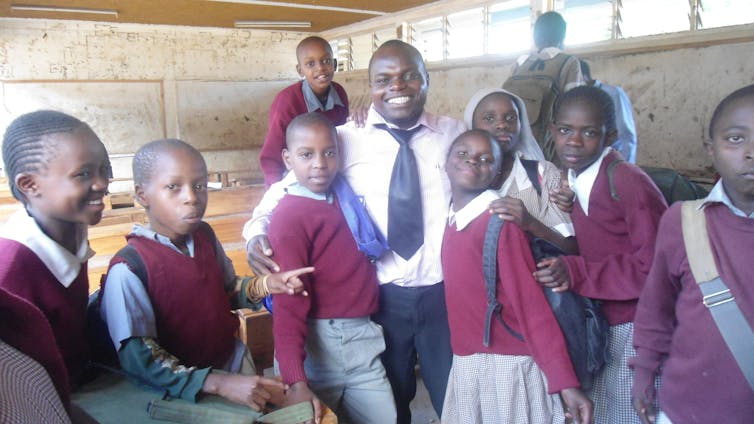 Dr Matheka said both infectious diseases and NCDs were on the rise in Kenya, putting a double burden on an already under resourced health system.
"NCDs thus contribute to a very high morbidity and mortality in Kenya – just as in other developing countries. There are some myths around NCDs in Kenya. For instance, some people still associate NCDs with the rich. Yet, the reality is that the poor are among the hard hit by NCDs," he said.
A lack of access to proper health services, to healthy foods and overcrowding increased the risk of developing a non-communicable disease, Dr Matheka said.
"Kenya allocates less than 6% of its budget on health – instead of the recommended 15%. Much of the cost is on treatment rather than prevention. Kenya also lacks a proper national health insurance plan; as such, most of the affected patients are not able to access medical services for [many] reasons, including inability to travel to health care facilities or to afford medical fees."
Dr Matheka said many Kenyans with NCDs do not seek help until they are very unwell.
"However, there is hope – with the NCDFREE project and other programs, a lot will be achieved globally."
To read more about NCDs, visit Dr Alessandro Demaio's column on The Conversation, Health beyond the horizon. To donate to NCDFREE, visit the Indiegogo fundraiser page.