The tragic death of former Adelaide Crows' coach Phil Walsh, killed by his son Cy suffering from a mental illness, has highlighted the difficulties faced by families of those with mental health issues.
Phil Walsh's wife Meredith emphasised her family's struggle under current laws in accessing information to support their son. She called for the law to be changed to allow families better access to treatment information.
Her call echoes pleas made by families of five patients who took their own lives following treatment at the Alma Street Centre in Western Australia.
The 2015 coronial inquest into their deaths revealed family members caring for them had insufficient information about their condition, medication regime, factors that may indicate a risk of relapse, and when they should reengage with the mental health system.
The coroner recommended policies be developed for Carer's Plans, that contain this information, to be provided to family members or carers.
Such cases support the argument the law should allow better communication between health professionals, families and carers, even if this impacts on patients' confidentiality.
Duty of confidentiality
Australia's medical law is based on the principle of autonomy. A person becomes the sole decision maker about their medical treatment when he or she acquires capacity. This is achieved at about the age of 16, although a person may – temporarily or permanently – lose capacity due to mental illness or impairment.
The law considers all medical records confidential; and mental health records are particularly sensitive. Under the autonomy principle, only the patient can decide who has access to their medical information.
Health professionals have a duty to respect this. Depending on the circumstances, breaching confidentiality can be a criminal offence; or can result in disciplinary action, a privacy complaint or civil (non-criminal) court proceedings.
The intention behind the duty is ethically sound. But it can create obstacles where care is provided to a loved one with mental illness. As the 2015 inquiry found, family members providing care must be given information about their loved one's condition, the signs of relapse and what might trigger relapse.
Such information is necessary to minimise the risk of harm to the patient, or in rare cases, to a family member or carer. A New South Wales review found out of 93 homicides committed by those suffering an episode of psychotic illness between 1992 and 2002, only nine victims were strangers. The rest were family members or close associates.
There are exceptions to the duty of confidentiality, such as where the patient has consented to disclosure or where there is a serious and imminent risk to the safety of a person.
However, in some cases, the health professional may not have identified an imminent risk; which could happen if the patient has disengaged with treatment, unknown to the family or carers.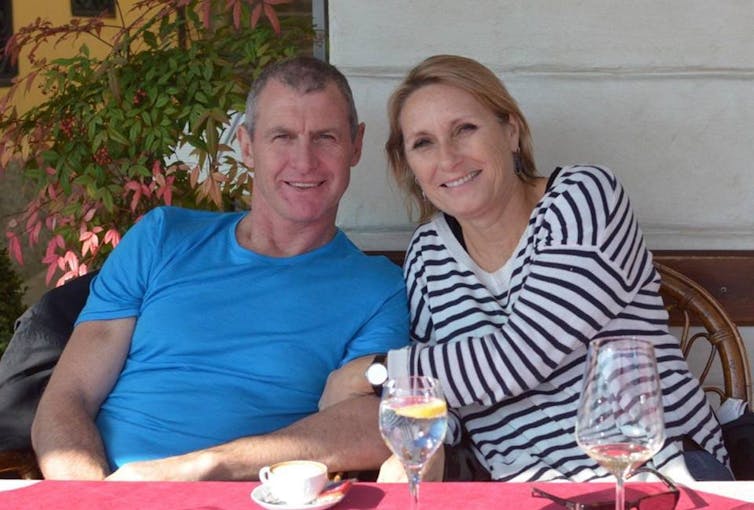 Mental health policy
Over the past 30 years, mental health policy has moved from institutional to community care. Consequently, greater demands have been placed on families and carers to support those with mental illness. The support may include providing accommodation, monitoring medication or taking the patient to receive treatment.
In recognition of the growing role of families and carers, the National Standards for Mental Health Services now specify carers should be actively involved in the development, planning and delivery of services. This standard is reflected in the principles that guide the mental health legislation of each state and territory.
Within recent mental health reforms, health professionals must now notify nominated people of significant events in patients' treatment, such as discharge from a mental health facility. In most states and territories, families or carers must be involved in discharge planning and given treatment information.
In a recent case in New South Wales, the court accepted a public hospital had a duty when granting leave to an involuntary patient, at risk of attempting suicide, to provide clear advice and instructions to his parents. This duty is consistent with current mental health legislation.
The limitation of mental health legislation is that, in most states and territories, it only applies to public patients and those admitted to some private, psychiatric hospitals.
Most general practitioners and private health professionals remain under a duty not to engage with families and carers unless an exception applies. There is no clear exception allowing all health professionals to give families and carers information to assist with a loved one's care.
Getting the balance right
The law must achieve the correct balance between autonomy and protecting the patient's and carer's interests. Not all family and carer relationships are positive, so there is definitely a need to protect confidentiality in these cases.
However, the current laws are too complex, and may impede health professionals from using existing exceptions to their confidentiality duty.
In Victoria, the law applying to public and some private mental health professionals gets the balance right. It should be extended to all Australian health professionals. Under this law, health professionals have the authority to disclose confidential information (including overriding the patient's wishes) if:
they deem the disclosure reasonably required by a carer of a patient to provide care, or to prepare to provide care, to the patient and

regard has been had to the patient's views and preferences.
Such a broad exception is necessary to allow health professionals to exercise their discretion within clear parameters, dependent on their knowledge of the patient's social circumstances, care requirements and views. This could prevent failures in information sharing that could cause detriment to the patient or others.
Having a clear authorisation would also alleviate the risk to health professionals of proceedings being taken against them for breaching confidentiality.
Some may argue such a change will diminish patients' rights. However, it must be questioned if the current law has achieved the correct balance for patients such as Cy Walsh, whose once-confidential medical information has become public as his case proceeds through the courts.