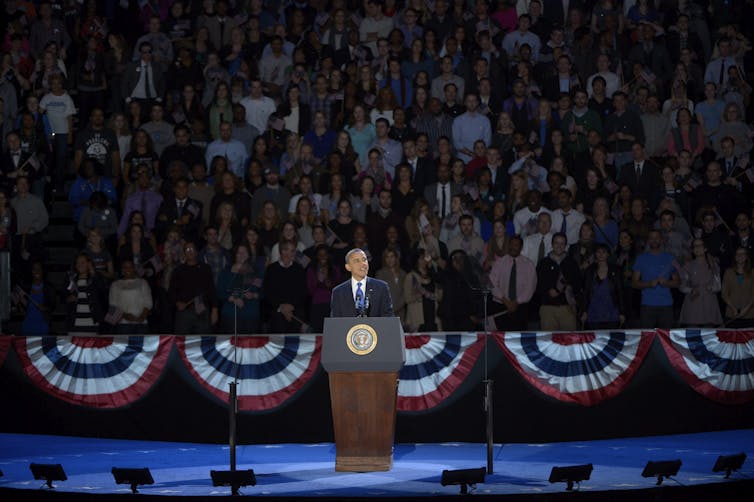 Now that even Karl Rove has accepted the result, some early thoughts are in order. The numbers will be picked over in the next weeks, but exit polls paint a clear picture. And the long-term news for Republicans is bad. They look to be miles from building a majority coalition in the new America.
Some sobering points for Republicans: Among Hispanics, Obama had a 40 point margin. Among women, the margin was 12 points: what happened to those Gallup polls a few weeks ago which showed the gender gap had virtually disappeared? Among young voters, Obama got 60% of those aged 18-24.
Romney won senior citizens, white men and evangelicals. And not surprisingly, more of those earning $100,000 or more.
But this is no longer good enough. Look at Virginia. This had been a Republican stronghold for decades. Now it takes a Democratic candidate to victory.
As for the issues, it was the economy after all, stupid. But voters blamed Bush rather than Obama. Throw in a hefty margin for Obama on the likability scale, and the result adds up.
So Republicans, for 2016 find an empathetic candidate who connects with Hispanics and women. And good luck if you're running against Hillary Clinton, whose favorability rating is pushing 70%. (Her husband's pretty popular too).