Those of us with experience working in former state monopoly sectors such as trains, aviation and telecoms as they transition into a less regulated environment, know only too well the challenge of change, sometimes allegorically described as "possessing the turning circle of a super tanker" or being "as nimble as a dancing elephant".
The decline of the use of posted letters has been with us for decades thanks to email and latterly social media, but has Royal Mail's opportunity for innovation in the home delivery space been missed? As a low-volume personal customer I object to subsidising business post, sometimes known as spam – however, the foundation to my griping is not the pricing per se, but the service.
The world's largest courier service, Deutsche Post (trading as brand DHL in UK), can get boxes to me quickly – and even when I'm not in the house. They have pioneered an innovative garage agreement (Garagenvertrag) that allows the insurance liability to transfer following delivery to a specified place such as a garage or a neighbour's house. Yet Royal Mail insists on having me drive 13 minutes to Woking, to a tiny sorting office, they require me to show specific identification that matches the name on the package and say thank you to them for not delivering it in the first place. And then drive home again.
You see, I have a healthy online shopping habit. I spend big without the inconvenience of leaving my house. Historically, I have found it very difficult to arrange a re-delivery because, more often than not, the 17-digit package identifier on the "sorry we missed you" slip is missing. Royal Mail don't automatically try to re-deliver the next day (like those nice DPD people do) or allow me to easily call a speaking robot (no ID, no work) to re-arrange for a time slot that suits me.
Instead, I spend 25 minutes on hold waiting to speak to a (very lovely and helpful) real person, eating up pretty much my travel time to the depot. Should it be called a partial delivery service?
Opening doors
From my home office I meet with new entrants into the delivery sphere, who have funky names such as Yodel, using employment concepts ideal for retirees and portfolio career types who usually use light vehicles to pop by in the evenings when people are often home. This helps make the roads less congested and secures first-time delivery with happy, smiling staff who might deliver ten packages each shift.
This kind of business model innovation shouldn't be so hard, but the propaganda of the Royal Mail's red army is intent on complaint about being cherry-picked in lucrative cities by urban efficient Whistl (formerly TNT) in a competitive market while it remains beholden to the universal delivery obligation: every household nationwide, six days a week.
The Royal Mail is in dire need of a chief innovation officer, a director for service excellence and a director of marketing – not communications propaganda, which is terribly old-fashioned. Look at how nimble, yet cash-strapped services like the Irish An Post are innovating, using generic reels of sticky stamps, the price inked on at your point of order, resulting in fast and efficient service. Gone are the cost and hassle of managing high-value stock books of paper money. Australia Post, no longer targeted for privatisation, has got a clearer idea of its role in offering essential services for more remote communities.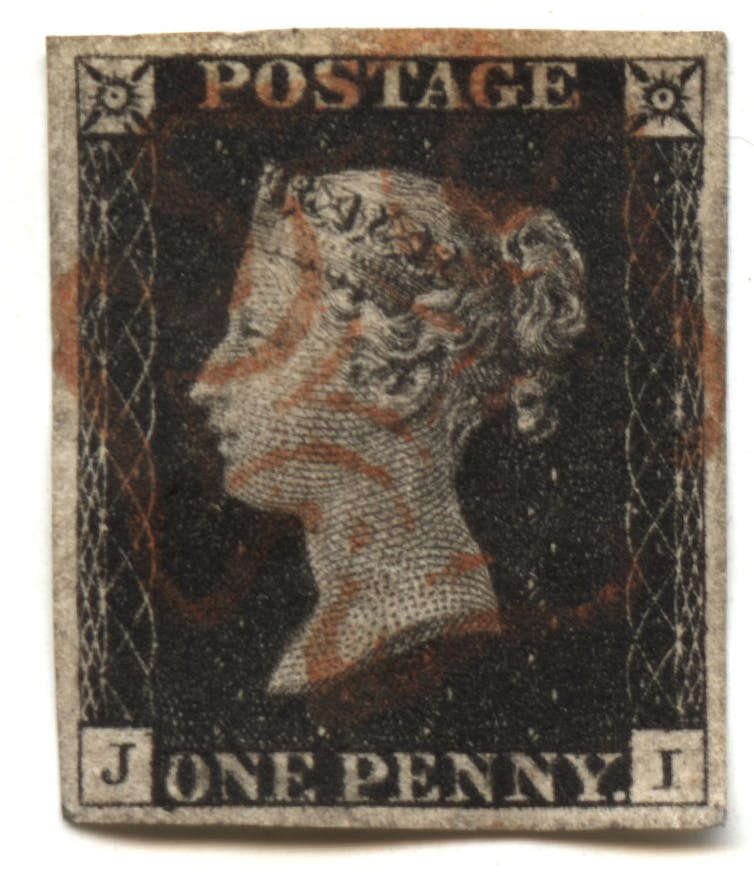 Like stamp collecting, letter delivery is a dying business – let us be frank about this, bye bye Penny Black. But regulator Ofcom should continue to hold its ground, deflecting the inevitable industry restructuring for as long as possible. Widespread share ownership brings an even sharper focus on the profit motive, but we shouldn't allow excessive profiteering to take place because of poor regulatory control.
I note that while Amazon is keen to discover your delivery experience for its third-party trading associates, it does not invite the same feedback on its own service. I would have recommended quite strongly that it change its agreement with the Royal Mail, for whom Amazon represents about 6% of its packages volume, but it turns out it has cottoned on without my help. The trade-logistics super power is building its own same-day delivery service using Connect Group's newspaper distribution network.
Safe as houses
While the Australians are getting into the idea of smart lockers to solve the fake delivery note problem, Royal Mail has no alternative and does not recommend one either. It does offer a charged-for service called SafePlace for business customers, but that smacks of gouging a delivery premium for a basic service. Even if you do have a nominated place, they will not use it if the package needs signing for. Rules are rules. And of course lots of things in the Royal Mail system need signing for.
Now, to be clear – this isn't a rant about people in the Royal Mail (although it may be a rant). Our posties are decent people, but this is about the company. I particularly object to the complaining about the universal delivery obligation and being cherry-picked by rivals, when changes that are made focus on squeezing additional sales revenues and shoring up a limited delivery offering.
If we are being fair, Postman Pat and pals are doing the basics well. The latest impressive performance stats show Royal Mail's next-day first-class deliveries at 93.3%, 0.3 over target and three-day second class deliveries at 99%, half a point over target. This is of course helped by a welcome move to afternoon deliveries, which makes the next-day delivery window so much easier to achieve. The next challenge, as presaged by the Amazon move mentioned above, is likely to be same-day deliveries. Can Royal Mail hope to compete here? Never mind matching the online retailer's headline-grabbing intention to use drones.
Instead of droning on about the draining universal obligation, how about revolutionising the existing offer? Less Penny Black and more virtual-enabled instant gratification is needed if Royal Mail is to survive.