It's third time lucky for President Obama. He's cancelled his trip to Australia twice before, but now he has finally made it to Canberra. Julia Gillard has struck up a friendship with the US President, and seems to be taking advantage of America's interest in Australia's strategically important geographical position in the "Asian Century".
But how important is it for world leaders to share a personal chemistry? The Conversation spoke to Associate Professor Brendon O'Connor, of the United States Studies Centre at the University of Sydney.
Do you think Obama and Gillard have a close working relationship?
I don't think we want to overstate the relationship between Prime Minister Gillard and Obama, They've met each other on a couple of occasions. Her trip to the Oval Office was fairly successful for a first visit, and the AFL ball was a nice touch. And their interactions in Hawaii at the APEC summit showed their personal chemistry, but they haven't known each other for that long.
The American ambassador to Australia Jeffery Bleich has said that the pair share a "wonkiness" towards policy detail that led to a personal friendship.
There is some truth to that. At the Asia Pacific summit Gillard showed off an interest in the issues and a humorous side which we don't always see. She has often been thought of as someone who isn't interested in foreign affairs. And when she has tried to show a folksy or human touch it can come across as clichéd. But this showed her as a Prime Minister who is more of a straight talker, and it was one of her better performances.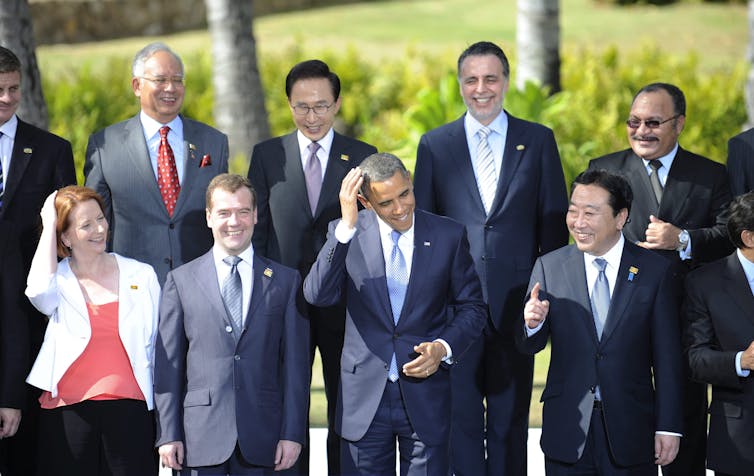 Gillard's expressed a disinterest in foreign affairs when she came to office, and it wasn't Obama's forté either. Have they grown together in office in terms of their development of policy?
For both of them there was a contrast between them and the previous leader. Kevin Rudd was criticised for travelling too much - he was more interested in foreign affairs and Gillard was more interested in education policy. For Obama it was a necessity to be involved in foreign affairs and he couldn't ignore the troops in Iraq and Afghanistan, who were sent to those countries by his predecessor George W Bush. Also foreign policy can be something of a refuge for American presidents. They can be frustrated by Congress in their domestic policy agenda. Australian prime ministers have more power domestically, but their can't afford to take their eyes off foreign policy either.
What difference does personal chemistry make in international relations?
I think there's often a correlation between people who have similar policy concerns and how they appear to get on. We only see a fraction of their interaction. In the Australia/US relationship politicians of a similar hue generally work together better so conversations from the Australian Liberal Party get on better with Republican Presidents, while Labor PMs work well with Democrats. They share a similar policy agenda which leads to an easier interaction. But occasionally things go against the trend, especially between the UK and US.
Tony Blair's personal relationship with George W Bush has been blamed by some in the UK for taking Britain into the Iraq war…
Tony Blair did stake himself out a long way. He sought a very strong relationship with Clinton and Bush, and that did him a lot of damage at home. Alliance relationships with the US are much better when they're based on institutions, whereas the Howard/Bush relationship extended US/Australia relations beyond the existing institutions and beyond what a lot of the public may well have been comfortable with staked out. If relations are based on personal chemistry, it can create quite a lot of risk for the alliance as it stretches beyond what the politicians' parties and the public are comfortable with.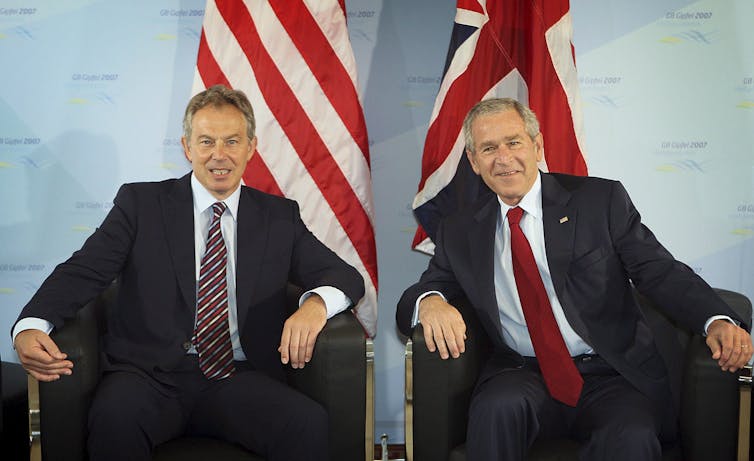 Jeffery Bleich said Australia has a "perfect relationship" with the US. That seems to be a touch exaggerated, but is there really a "special relationship" between the two countries?
I think Australia has most definitely become closer to the US in the last forty years. Every president since George HW Bush has come here at least once. Special relationship talk is something we should largely avoid. Sometimes we have a competing interests, sometimes shared interests. If we treat the relations as almost akin to dating, we (the weaker country) can do easily becomes star struck. We should be glad Obama is here but let's negotiate strategically rather than being overawed by his presence on our soil. We need a serious discussion within our politics and our nation about whether a bigger American military presence is a good idea or not. We shouldn't fall into the ritualistic description of the "special relationship" when hard thinking about the pros and cons of closer military relations is necessary.