This article is part of The Conversation's series, State of Imprisonment, which provides snapshots of imprisonment trends in each state and territory. The intention is to provide a basis for informed public discussion of imprisonment policies and of the costs and consequences for Australia of rising rates of incarceration.
---
If I were asked to outline a plan to ensure increasing incarceration, both generally and of vulnerable groups, I would just point to the Northern Territory of Australia. No need to look to the United States; their adult imprisonment rate is only 623 per 100,000. The NT imprisonment rate sits at 847 per 100,000 adults, nearly four times that of its nearest Australian rival, Western Australia.
Only 36% of the US prison population is African American and 22% Hispanic. Last year in the Territory, 86% of those in prison and 96% of those in juvenile detention were Indigenous.
The daily average number of prisoners has more than doubled in the last 20 years. By 2010 the growth in the NT prison population necessitated the construction of a 1,000-bed, $500 million jail.
With its opening, there is one prison bed for every 103 adults. Despite a recent report of lower-than-anticipated increases in prisoner numbers, based on growth over the last five years the new jail will reach capacity by 2018.
Adopt punitive policing and sentencing policies
As with many jurisdictions, "tough on crime" rhetoric dominates in the Territory. The mandatory sentencing regime introduced by the Country Liberal Party in the 1990s kick-started significant growth in prisoner numbers. Daily averages grew by 31% over just two years.
Despite early promise, including removing much of the mandatory sentencing regime, the decade-long Labor government also contributed significantly to these trends. Restrictive bail laws have increased numbers in custody, with 38% of those entering an adult prison and 60% of those entering youth detention unsentenced on reception.
The remaining mandatory sentencing provisions, for serious violence and aggravated property offences, mean that prison is the only option available in many cases.
And while undoubtedly more people are in prison, our community is certainly not safer. Recorded assaults increased by 24% between 2010 and 2014.
The ineffectiveness of jail in addressing violent crime (indeed most crime) is also glaringly apparent when 71% of adult prisoners have served a previous prison term.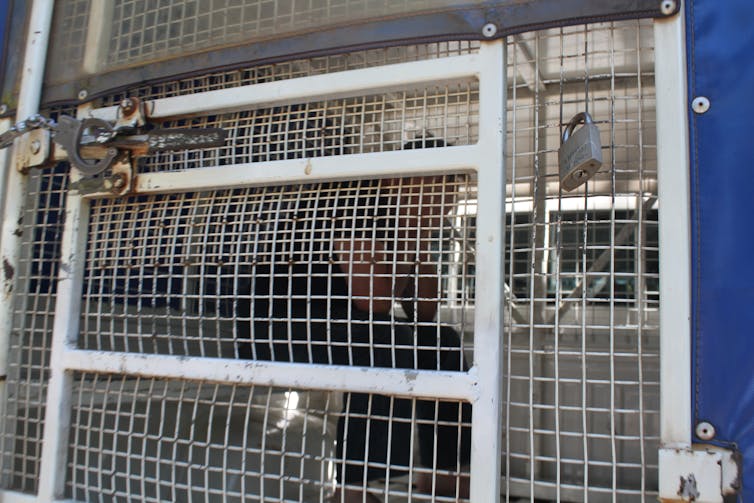 Deny Indigenous people access to appropriate services
Despite attempts to Close the Gap, Indigenous people living in remote areas of the Territory do not enjoy access to the same services as non-Indigenous people living in similarly sized communities.
Growing up in a town of 60 in rural Queensland, my family had access to a range of government services. These included a post office, a permanently staffed police station, a local primary school and a high school a short bus ride away. I cannot think of a similarly sized Indigenous community enjoying such facilities.
This lack of services has direct and indirect effects on rates of Indigenous incarceration. Without identification requirements for a driver's licence, with no licensing or vehicle registration services and no public transport, Indigenous people, far more so than non-Indigenous people, are jailed for minor driving offences. While recent reforms have reduced these numbers, a not insignificant number of Aboriginal people have a criminal record for such offences.
Community-based orders are often unavailable in remote areas as there are no programs or Correctional Services staff to supervise them. Due to overcrowding and poor housing, Aboriginal offenders are also unlikely to meet the suitability requirements of a Home Detention Order (HDO). Only six Indigenous people received a HDO in 2013-14.
While access to in-prison programs is low overall, access to culturally appropriate programs is even lower. With a few notable exceptions, programs are developed using Western psychological models and evidence about non-Indigenous offenders. Their suitability and success for Indigenous offenders are rarely evaluated.
Yet it's ironically true, as one senior Corrections official once remarked, that it's hard to see why we have special programs for Indigenous prisoners. Indeed, Indigenous-specific programming is all that's needed.
Embrace alcohol consumption as a core social value
If largely unfettered access to alcohol is to be a part of the great Territory lifestyle, then Territorians must accept that high levels of violence are here to stay. The association between excessive alcohol consumption and violence is long established, At least 60% of all violent assaults in the Territory are alcohol-related.
Public health education and evidence-based programs can play important roles in reducing alcohol-related harm. While such programs should be funded appropriately, supply restrictions must also form part of our response.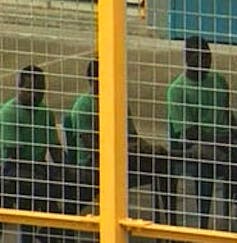 The 2007 NT National Emergency Response introduced identification requirements for alcohol purchases above $100 but coupled this with criminalising those who consumed alcohol on Aboriginal land. The Banned Drinker Register showed early promise through a system that prevented alcohol purchases by those on certain court orders, but partisan politics brought it to an end in 2012.
Ignore evidence of what works in child protection and youth justice
Based on the growing body of evidence that child protection involvement, even notification to a child welfare system, is linked to involvement in the criminal justice system, there are increasingly troubled times ahead.
In the last year, child protection notifications increased by 30% and the number of Indigenous children in out-of-home care by 26%. At the same time, the rate of completed child protection investigations decreased.
Youth justice fares equally badly. Diversionary programs are underfunded and exclude young people without a responsible adult. There are few programs for young people in detention or in the community, particularly in areas such as violent and sexual offending.
The failure of governments to meet the need for a suitable youth facility means young people are now locked up in a jail deemed unfit for adults; Correctional Services described the facility as "fit only for a bulldozer".
Both systems are effectively driving young people's further and deeper involvement in the criminal justice system. Young people are remanded in custody, sometimes for weeks, because no parent or family member comes to court, yet child protection maintains the young person is not in need of care.
Criminal charges are routinely brought against young people in residential facilities, rather than working through behavioural issues as we might in our own homes. Children in care have unpaid fines incurring interest and attracting further penalty, with no way of paying off these debts.
I offer no solutions here. When we decide we want different outcomes – a safer community, fewer people in jail – those solutions can be found in the thousands of words spoken and written by dozens of Aboriginal people and organisations, lawyers, academics and others, over many, many years.
---
You can read other articles in the State of Imprisonment series here.
---
Pippa will be on hand for an author Q&A between 10 and 11am AEST on Tuesday April 21. Post your questions in the comments section below.